Different Styles & Types of Beer: The Ultimate Guide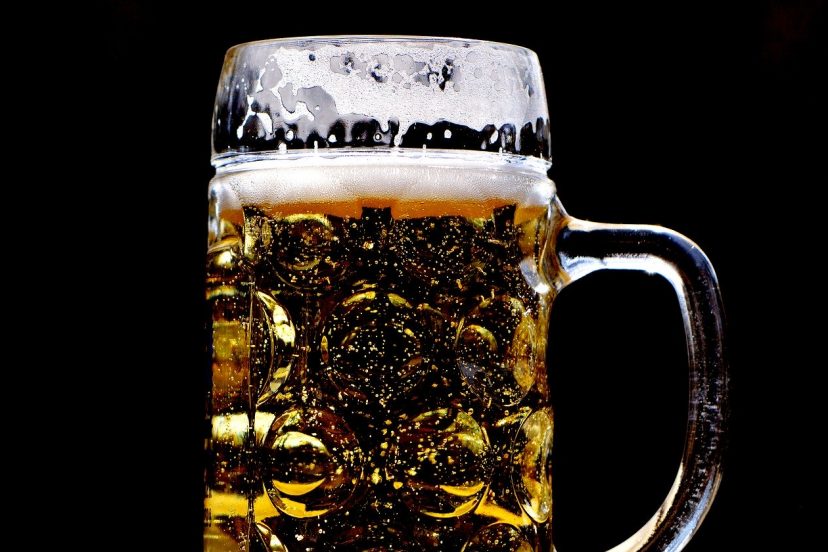 There's nothing like a carbonated beer when you're winding down after a long day. But you want to try something different and there are so many beers to choose from. Let us walk you through all different styles & types of beer. We will also give some of the best beers of each type to try.
Where do you start?
Beer dates back to 3500 BC. from Godin Tepe in the Zagros Mountains of the western part of Iran. Some speculate that beer dates back as far as 10,000 BC when cereal was first farmed. It is a gift from heaven that has remained a delicious part of our cultural gatherings. You can be a major beer lover and still not know all the styles and types of beer. The list is endless. And it continues to grow all the time.
Or maybe you're here to learn about the different styles and types of beer. You're ready to expand your knowledge of the beer industry.
Your intentions aren't important. You're here and we're ready to teach you a thing or two with our ultimate beer guide.
Difference Between Ales and Lagers
Every beer out there is either an ale or a lager. We've all tasted the difference between the two types of beer. But what makes the incredible difference in taste?
Well, it's because of the opposing yeast used to create the beers and how that yeast ferments.
Ales
When it comes to ales, the yeast ferments at the top. The yeast ferments in all the beer but settles at the top.
Since it has a higher tolerance to alcohol, it ferments at warm temperatures. The beer process has been around for centuries.
There's also yeast used that's considered spontaneous fermenting yeast. This fermentation gives ales that sour taste.
Spontaneous fermentation is when they introduce beer to wild yeast or bacteria.
Lagers
With lagers, the yeast ferments at the bottom of the brew once it's finished fermenting.
This type of fermentation is a slower process and at a much cooler temperature than what it takes for ales. It's also a newer fermentation process compared to the ale process. Lager's use a specific yeast strain that does not have to reach high temperatures to activate.
It is possible to use lager yeats at high temperatures such as Altbier and Kolsch (hybrid beers). The term lager emerged in the 1800's to describe all beer that was fermented with bottom-fermentation, cool conditioned beer. Brewers discovered that beers experiencing secondary fermentation in casks that were stored in the cool caves of the Alps produced beers with unique characteristics that differentiated them from ales.
In general, lagers are smoother, less hoppy with little to no fruit esters noted. They tend to be more bready and malty. Anheuser Busch popularized lagers in the US. Prohibition in the US hastend the decline of ale brewing. When Anheuser-Busch was independent they produced some reportedly award winning lagers. As they began to mass produce their lagers, post prohibition, the beers became more watered down and lost their unique flavor profile.
Today, Germany refers to beers in Southern Germany as lagers. Lagers have largely been an afterthought in the craft beer scene. More recently these beautiful suds have found a resurgence with breweries like pFriem, Altstadt and ABGB championing their place in the culture.
Lager has that light, malty taste that most beer drinkers have come to love.
Styles of Ales
PALE ALES:
American Pale Ale
Pale ales are a lighter color than a normal ale. And so it's an American pale ale. This pale ale goes great with dinner and settles easy.
It's a gorgeous golden color. It's medium-bodied and has a high hops flavor.
Best representations of this style:
Belgian Style Blonde Ale
Blonde ale is easy on the eyes with the blonde colors and it flows down your throat smoothly.
Blonde ales can have honey or different spices in them to give them a kick. Since they don't have a huge hop presence, brewers get creative with the flavor.
Best representation of the style:
English Style Bitter Ale
This is a session, lower alcohol, malt forward style. It is commonly cask-conditioned and has a light to medium body that ranges in color from gold to copper.
Best representation of the style:
English Pale Ale
An English pale ale uses English yeast. This special yeast produces a fruity flavor.
It has a super malty taste with a medium or high hoppiness touch. The fruity flavor balances out the bitter ale taste.
Best representation of the style:
BROWN ALES:
Brown Ale
Originally an English style, the U.S. jumped into the style which quenches the thirst of many a beer drinker.
It's made with a roasted malt that gives a grand sweetness. It has a slight caramel and chocolate taste. And there's a low hop bitter taste. It's full-bodied.
Best representation of the style:
English Style Mild
This style is noted for a malty palate. They are pale in color with relatively low abv in the neighborhood of 3.5%. This is hopped with parsimony and is light. This style has had its ebbs and flows and was on the verge of extinction in the 60's, craft beer has helped it find a resurgence.
Best representations of the style:
INDIA PALE ALES:
Indian pale ales are a more hop-forward tasting ale than other ales. These types of beers were used with a heavy handed hop presence, knowing that the hops would mellow over time. They were brewed this way to last on long journeys, from England to India.
The oils used in these ales are what keeps it from going stale. They can stay fresh for a lot longer than other ales.
American IPA
Relatively young in the beer landscape, the American IPA is what launched the craft beer scene in the world. Roughly 30 years old. It is a reimagined style that has roots that harken back 200 years. It's ancestor is the English IPA which was heavily exported to India. Color ranges from burnt gold to copper. It is clear unless dry-hopped and unfiltered; something becoming more and more common in efforts to extract as much flavor from the hops as possible. It has a less full mouthfeel than the English counterpart, with astringency from the hops. Alcohol warming is noticeable in the higher ABV iterations. Flavor profiles very with the intensity of the hop bitterness, though the best versions have enough malt backbone to provide balance.
Best beers of the style:
English Style IPA
This is an oft misunderstood beer. This brew bridges the gap between past and present. The English style differs widely from the American counterpart. The English IPA is characterized by a hearty helping of English hop presence that is earthy and floral with an increased alcohol content. English yeast lend a fruity character to the flavor and aroma contrasting the hop additions. The English style is much more balanced than the uber-bitter American IPA.
Best beers of the style:
Imperial IPA
This IPA has a color that is straw to medium amber with hop aromas and flavors that are very high, but not aggressively bitter. Among brewers the general consensus is that an Imperial IPA is an IPA with amplified aromas, flavors and alcohol.
Best beers of the style:
New England IPA
NEIPA's are purposefully hazy which can give these brews a smooth, creamy mouthfeel. This is a departure from the light/dry mouthfeel of traditional American IPA's, with mellow bitterness at the end utilizing hops that bring forth a tropical, juicy sweetness. This style has quickly become the most popular beer style in the American craft beer scene.
Best beers of the style:
Belgian IPA
Inspired by the American IPA, Belgian brewers have started brewing their own renditions of the hoppy ales. American brewers have adopted the Belgian influence in their brewing practices. Beers of this style are finished with Belgian yeast strains blended with American hops. BIPA's are cleaner tasting IPA than most American's with a dryer edge.
Best beers of the style:
Black IPA
Black IPA is a bit oxymoronic unless you mean a black ale that tastes like and IPA as opposed to a stout. Probably a marketing strategy because IPA's sell so well. It is probably more accurately named as a Cascadian Dark Ale which is a dark ale with a heavy use of hops from the Northwest and this is really the birthplace of the style; thus Cascadian. There is disagreement with this thinking as Cascadian's vary from traditional IPA brewing techniques. The Beer Judge Certification Program details the style as including a dark brown to opaque black color, medium aromas of dark malt, resin, melon, berry, tropical fruit and citrus. The flavor profile includes a clean malt character, light toffee, caramel including medium roast notes.
Best beers of the style:
Brut IPA
The Brut IPA or Champagne IPA is a style that was invented in a San Francisco brewpub somewhere around 2017. It combines the bone-dry aspect of Champagne folded into an IPA. Kim Sturdavant, brewmaster at the Social Kitchen is credited with developing the style by using amyloglucosidase (AMG) to remove the sugars that IPA's contain. AMG is generally used to make light beers and to balance bolder brews like stouts. The style has rolled across the country like an untamed wildfire. These are the opposite of juicy NEIPA's.
Best beers of the style:
Milkshake IPA
This is a relatively new trend in the IPA game. Some traditionalists are not too keen on the trend. It is about 3 years old born out of an experimental process that included lactose, fruit, spices and hops. From the experimentation milkshake, smoothie and slushy renditions have emerged. This is a sub-style of the New England IPA by pumping up the volume of fruit additions, unfermentable sugars and adjuncts. It is a creamy, full-bodied texture with a body that harkens memories of a soda shop malt.
Best beers of the style:
Rye IPA
Often called RyePA, this style of IPA is distinctive. The popularity if Rye began in the early 2000's. Rye is the primary grain used in addition to other malted grains, most commonly barley during the mashing process. A good Rye is notably tricky to brew with because of its high beta-glucan content making the filtration of the wort more difficult. Rye adds complexity and spiciness. The rye adds a tangy character to the beer to offset the spiciness.
Best beers of the style:
Sour IPA
Somewhere between the frenzy of sour beers and the hazy IPA, some inventive brewers have taken a crack at blending the two craft beer crazes. This style hasn't been officially defined, but they are commonly understood as a sub-set of New England IPA's with added tartness. Flavors often come from fruit adjuncts and lactose. This seems to make a lot of sense as a balancer of the hazy IPA as the juicy flavor profile of the hazy is sugar and acid. Brewers approach the the IPA by accenting the acid, almost treating the beer as a cocktail. Hudson Valley is credited with the development of this trend and their influence has inspired many other breweries to follow suit.
Best beers of the style:
White IPA
This is essentially the union of two beer styles, the IPA with its high hop notes and the wheat-based Belgian Wit with its spicy, bready character. This was born of a collaboration between two craft brewers who are giants in craft beer, Larry Sidor, Brewmaster of Deschutes and Steven Pauwels, Brewmaster at Boulevard. Deschutes known for hoppy suds and Boulevard known for their wheat beers. What emerged was a beer with two names Conflux Series #2 and Collaboration #2. The two born out of the same recipe came out quite different. Traders were on a quest to land one or both of these brews. This inspired a movement in craft beer; the White IPA.
The appearance is often hazy with colors that range from gold to deep pale with a moderate head. The nose is full of spice like coriander and pepper present from the yeast and spice additions. Fruity esters like banana, citrus and apricot are usually present. The flavor profile follows the nose. Clove may be faintly noted on the dry finish.
Best beers of the style:
Session IPA
This style is also considered an oxymoron. It is really the blending of two styles, IPA and Session Ales. So what is a Session Ale. The term emerged during the WWI era in England when beer drinking was common on the job. Workers were allowed two drinking periods or "sessions" per day, calling for a lighter beer than your after work brew. This law actually remained in place until 1988. Most purists insist that the style be defined as any beer no higher than 3-4 percent ABV. Most session IPA's are in the 5% range. Sessions were included by the BJCP and GABF that stipulate beers must fall within 3-5 percent. The intention of the session IPA is to provide a flavorful, big tasting beer that won't weigh heavy on you.
Best beers of the style:
WHEAT BEERS:
Wheat beer is an ale because it falls in the top fermented process. A great Wheat beer is brewed with a larger proportion of wheat relative to the malted barley. Most common are the Weißbier, based on German tradition and Witbier based on Belgian tradition. Variations include Belgian Lambic and German Berliner Weisse and Gose, all sour versions of the style.
Wheat wine is a strong ale similar to Barleywine, but it is distinguished with an intense sweet maltiness and high alcohol. The amount of wheat varies, but generally makes up about half the grain bill with barley malt making up the stagger. Compared to Barleywines, wheat wines tend to be lighter in color and body, less aggressively hopped and necessarily less bitter. Wheat wines tend to be a tick fruitier as well. With the higher protein from the wheat, the texture is thicker.
Best beers of the style:
This is an easy drinking, approachable beer. The style is quite diverse because wheat is a great palate for the addition of various ingredients and it pairs well with many food options. Wheat beer uses a sizable portion of wheat malt offering a lighter, distinctive experience compared to barley base malts. Wheat beer has origins, inspired by the fruit and spice forward, unfiltered beers of Bavaria. Without access to Bavarian weizen critical to hefeweizen, American wheat beers typically rely on ale and lager yeast strains.
Best beers of the style:
Belgian wits are noted for their light, fluffy body and tart, lemony finish. They are layered in aroma with a flavor profile that is hearty. They are textured with wheat, loaded with yeast character and herbal hints that are perfumed with pungent spices. Each wit is unique, an homage to the rich brewing history of Belgium. This style nearly became extinct, but has seen a resurgence with the popularity of craft beer. These beers are largely developed regionally most popular east of Brussels in the village of Hoegaarden, in the farmlands of Brabant. Pierre Celis is credited with the rebirth in the states. Pierre grew up and worked as a milkman in Hoegaarden and missed the loss of this cherished gem. Celis brought his expertise to Austin, using local ingredients to launch Celis Brewery in 1992.
Best beers of the style:
Berliner Weisse is a cloudy, sour beer typically around 3% ABV. It has origins with regional variations most notably in Norther Germany. This style dates back to the 16th century and became Berlin's most popular beer style in the 19th century. It is made with combinations of wheat and barley malts, with the stipulation that the malts be kilned at very low temperatures to minimize color formation. Fermentation occurs with a mixture of yeast and lactic acid that creates the sour, funky taste profile. This style is often served with a flavored syrup like raspberry. Bitterness, alcohol and residual sugar are very low, allowing the beer's acidity in harmony with the bready, graham cracker maltiness to take center stage. High carbonation makes this style refreshing.
Best beers of the style:
Dunkel is German for "dark" and Weizen is German for "wheat" giving us a dark wheat beer. This is a traditionally southern German beer. Though dark in appearance, dunkelweizens contain hints of vanilla banana, apple, clove and nutmeg. The grain is roasted and caramelized, which give the beer its distinctive dark color and smooth flavor profile. You can think of this as the black sheep of the hefeweizen family.
Best beers of the style:
This beer breaks the German beer mold. It is yeast driven, with fruity and spice flavors and appearing a gorgeous cloudy, straw color. Hefs are brewed with 50% malted wheat. The aroma is typically banana and clove. Intensities vary from brewery to brewery, but always balanced. This is probably the most popular german style beer available.
Best beers of the style:
STRONG ALES:
Barleywines are strong, intense beers. It is one of the strongest styles on the market. They are noted as being lively and fruity, quite sweet with a hint of bitterness that is high in alcohol content. This can be aggressive to the palate. Colors range from amber to dark brown, with rich fruit and bold hop aromas. This is typically a thick beer that is often a bit boozy. English varieties are often more subtly hopped than their American counterparts and much lower in alcohol content. These are cellarable beers that will age like wine.
Best representations of this style:
A deep amber to dark copper/reddish brown. A small dose of shill haze is present at cold temperatures. Noted for a fruity-ester aroma with intense hop character with a medium to high caramel malt backbone.
Best representations of the style:
This style lands somewhere between a Pale Ale and a Barleywine. These brews are rich and complex. Much of the time this style is unfiltered and bottle conditioned with a color that lands somewhere between amber and copper. They are noted for their mix of malty and fruity.
Best representations of this style:
Extra Special Bitter/English Style IPA
The Bitter style came from brewers who wanted to differentiate these ales from other mild brews—enter pale malts and more hops. Usually gold to copper in color, most examples are light bodied and low in carbonation. Intended to be sessionable, alcohol should be low and not perceived on the palate. The hop bitterness meanwhile, is moderate to assertive.
Best representations of the style:
BELGIAN STYLE:
Belgian brews owe their place on the brewing Mt. Rushmore to the rustic farmhouse tradition and the monastic brews from the seven original Trappist abbeys. For centuries, European monastic brewers pursued and perfected brewing within cloistered abbeys, driven by a commitment to sustainability, self-reliance and divine influence. Their methodical diligence fostered an empirical approach that farmhouse and family brewers were unable to match. The period after Belgian independence saw a huge emphasis on brewing science and development with a diversification of modern styles. Independent Farmhouse, Belgian breweries emulated the Trappists to stylize their brews, often tipping their cap to divine leanings. North American brewers have been seduced by the Belgian styles for the past 20 years and more and more are becoming adept at the genre; many, like Jester King and The Lost Abbey have staked their reputations on it.
Belgian blondes are easy drinking with low bitterness. It is typically a medium bodied ale with spicy aromas that tail off into fruity-esters. Sugar is often added to lighten the brew. Blondes leave you with a balanced impression between subtle sweetness, spice and fruit notes. Historical indications of the brew is that it is less than 100 years old. When lagers dominated the beer landscape in Europe during the 18th century, Belgian brewers needed and answer. Sticking to their windsome roots and unique yeast strains, brewers experimented with changing the grain bills to include pilsner malt; thus the Belgian Blonde Ale was born. Golden Strongs, Blondes and Tripel were all variations on the pilsner theme.
Best representation of the style:
Though Belgium is revered as the mecca of sanctified abbey and monastic suds, the majority of the beers are born of secular breweries. Golden Strongs are deceitfully pale and understated with enticing effervescence and aroma, while simultaneously creeping toward the higher end of the ABV continuum generally reaching 8.5%. Albert Moortgat is generally considered the father of the style as he tinkered with his love of the United Kingdom's Scotch Ales. He created a beer by seducing the yeasty secrets from a bottle of McEwan's Scotch Ale. Moortgat solicited the aide of Jean de Clerck the godfather of Belgian brewing and together they landed on the popular Duvel. Strong's are noted for spiciness and a dry finish.
Best beers of the style:
Dubbel is a general term referring to a collective understanding of Belgian influenced beers that reflect medium-to-strong, sweetish, dark, top-fermented brews. While these are referred to as Dubbels, many such as Chimay refer to their renditions as Premiere, Achel refers to them as Bruin and Rochefort simply calls it Rochefort 6. Other Belgian brewers use the terms Brune or simply Abbey. For simplicity, the rest of the world refers to all of these as Dubbels. The objective of the Dubbel is a beer full and flavorful without the heaviness built on a foundation of pilsner malt and occasionally pale malt. Sugar syrups are common along with adjunct grains where brewers can add fermentability. What sets these apart from the rest of the world is their unique yeast strains that have been cultivated for nearly a hundred years.
Best beers of the style:
The term Tripel is a noted part of the brewing process where brewers use up to three times the amount of malt present in traditional table beer. Tripels are bright yellow to deep gold. The brew is creamy with complex aromas and flavor profile that include spicy, fruity with a sweet finish. The sweetness is embedded in the pale malts and the higher alcohol content. Bitterness is present, but the best of this style balance these components.
Best beers of the style:
This is a strong rendition of Trappist inspired brews. It holds great intensity and bold flavor. It is dark in color that oscillates between red and chestnut brown with garnet hues. This is full bodied punctuated with rich maltiness and spicy phenols. It is sweet on the palate with low bitterness.
Best beers of the style:
Saisons are commonly referred to as "farmhouse ales." These are commonly brewed with brettonmyces and/or lactobacillus. Saisons are noted for their acidity, fruitiness and leather like aromas. Specialty ingredients are often used to bring interest and play against the acidity.
Best beers of the style:
PORTERS:
Porters emerged in the eighteenth century in London. It was a dark, hoppy beer with plenty of brown malt. The name was an homage to its popularity with street and river porters. This was one of the first beers to have enough popularity to be brewed world-wide. The history of stout is intertwined with porter as beers like "extra porter" or "double porters" would later come to be known as stout porter; the precursor to stout. Guinness Extrat Stout was originally "Extra Superior Porter." All porters are dark in color. They are popular for their flavors of chocolate, caramel and coffee. Typically, they are more chocolatey than brown ales and have less of a coffee taste then stouts.
American Imperial Porter
What separates American Porters from other styles is the absence of roasted or burnt malt. There is a caramel and chocolate sweetness balanced with hoppy phenols. These are typically quite malty which adds a sweet backbone. The appearance is chestnut brown to black.
Best beers of the style:
There is a long held mytholohical story that porters were created by a man named Ralph Harwood when he blended "three threads" which was a dose of equal parts mild brown ale, stale brown ale and twopenny ale (pale ale). This was a robust beer and popular with the London working class. The "three-threads" story may also refer to combinations of three waters during the brewing process. Whatever the truth is, the consensus of what makes an English Brown is an appearance that is mahogany in color with strong malty aromas underscored by roasted barley. The flavor profile follows the nose with burnt toast notes, chocolate and caramel.
Best beers of the style:
The Robust Porter emphasizes more bitterness and roasted malt than browns, but not quite as much as a traditional stout. This brew has notable cocoa and caramel character that form a nice harmony, this is a blurring of the lines between what makes a porter and what makes a stout; however, deliberate examples of this style are prevalent.
Best beers of the style:
This is a stylized Robust Porter that is perfumed with smoky characteristics, achieved by smoking the malt. This adds excitement as the woods utilized by different brewers provides interest and range. These are typically a medium chocolate brown with low bitter notes. Alcohol content has a wide range from 5/1-9 percent.
Best beers of the style:
STOUTS:
American Stout
In the beginning there were porters. Stouts were simply referred to as "extra porter" or "double porter." In essence, Stouts are simply heavier porters. Stouts have captured the imagination of the craft beer scene and is probably the most coveted style on the secondary market, particularly the Barre-Aged and/or Adjunt varieties. Stout has become a terrific canvass upon which brewmasters can create their pieces of malty, fermented art. With the influence of the craft beer craze, stouts have taken on a style of their own, that subtly individuates it from porters. In general stouts are dark beers that are similar to porters, but with stronger roasted flavors.
Stouts also have mid to high alcohol levels.
American stouts feature malt flavors that work to create strong chocolate and hints of coffee. Typically, stouts have a higher hop bitterness as well.
This bad boy weighs in as the strongest of the stout family in lock step with American aggressiveness. It is black in color with extreme rich malty flavor. The nose is full of roasted malt with bitterness coming from the roast and the hops.
Best beers of the style:
Oats have been a common ingredient in the stout grain bill for over a century. Oats were a common crop during the cool months in Scotland and England and thus found their way into the brewing recipes of popular breweries. The further north you go in the UK, the more plentiful this style is. What set this style ablaze was the advent of the kiln to roast which allowed brewers to roast grains without direct heat. Kiln refinement made it possible to make pale malt which is present in combination with roasted malt, providing an interesting complexity to the beer.
Defined by its higher alcohol content (usually 8 percent or more), the Imperial Stout also has origins in Europe (many cite England's habit for brewing big stouts for Russian clientele, hence the common use of the title Russian Imperial Stout), but it has become a favorite of American brewers. The higher alcohol extracts intense sweetness while the roasted malts bring on pronounced dark chocolate and coffee flavors.
Best beers of the style:
The idea of milk stouts were introduced around 1875 by John Henry Johnson as a "nutritional" beer by utilizing a milk beer with barley, hops, lactose (a product of cheese making" and whey. Johnson never saw his dream realized so the idea of milk beer was actualized by Mackeson of Hythe in 1910 making claims that the beer contained energizing carbohydrates from milk. Obviously the milk stouts did not provide the nutritional value they advertised and were mandated to strike "milk" from their labels, so "milk stout" became "sweet stout." The rest of the world were under no such restriction and as such use the term "milk stout."
This style hasn't seen the explosion that Oatmeal stouts have, but they do have a spot in the craft beer landscape. Milk stouts are full-bodied, roasted with sweetness provided by milk sugars that delivers richness the differentiates it from other stouts. The lactose present in the beer gives the beer a terrific mouthfeel. Typically, milk stouts are brewed with black patent, pale and chocolate base malts paired with roasted barley. These are perfect as a dessert beer.
Best beers of the style:
Ireland had made some important contributions to the world, whiskey and beer. One of the more significant beers that have carved its way onto the Mt. Rushmore of beer is the Irish Stout. This beauty emerged around 1759 when Arthur Guinness signed ad 9000 year lease on their brewery in Dublin. He hired and expert porter brewer to help him launch his brand. They created one of the most recognizable beers in the world that was more roasted version of typical porters. Irish stouts are black to coffee brown. They have a creamy mouthfeel with a two-finger head that lasts for quite a while. There is a moderate, roasty beer with light acidity balanced by aggressive hop bitterness. The nitro aspect of this beer is what makes this style so unique which is the driving force in the creamy head and mouthfeel.
Best beers of the style:
Oyster Stout
Noted for its briny essence, most notably rendered through a mollusk extract dates back to presumable 1929 in New Zealand. It is not as ubiquitous as other stout styles, but it is definitely an interesting flavor adventure. What might sound like a science experiment gone awry produces a surprisingly seamless flavor match. The salty sea spray flavor seasons the robust brew with a subtle salinity while the creamy nature of the stout keeps things in balance. Beers of this style are a bit hard to find.
Best beers of the style:
ADJUNCT STOUTS:
Adjunct stouts are one of the most popular styles of beer. While they are built on traditional stout bases like oatmeal or milk stout, they deserve their own category due to the growing fascination and creativity present in adjunct stouts. They are labor intensive, expensive to make and downright delicious. They command a relatively hefty price, often ranging from $35-$80 market price. Some breweries see, fans standing in line for hours just to snag one of these indulgent brews. The roasty base of stouts is a perfect canvass to augment an array of decadent ingredients. Many adjuncts are also barrel-aged in anything from whisky to port barrels, adding another layer of complexity.
Flavored/Pastry Stouts
Pastry stouts include stouts made with some form of baking ingredients or dessert ingredients like cinnamon, vanilla, coconut and nutmeg and amplifying them. The definition has been broadened to include really any ingredient that is unfermentable.
Best beers of the style:
Coffee Stout
Technically, coffee stouts should fall under "flavored stouts" but as an ingredient, brewers are finding exciting ways to showcase it making it necessary to qualify it as its own style.
The best representations of this style include:
Barrel-Aged Stout (non-adjunct)
Barrel-aging beer has been a process of beer making for centuries. All manner of beer has been aged in barrels once brimming with spirits ranging from rum to whiskey and from wine to fernet. In the beginning, barrels were just a cheap way to transport. Today creative brewers carefully select the perfect wooden vessel and allow time to wring out every drop of complexity into carefully brewed beer. This process requires know-how. Though barrel-aged stouts and sours have become ubiquitous, it is the master brewers who use these vessels natural properties to enhance the flavor profiles while harnessing the maturing process of the beer.
The first intentional use of bourbon barrel-aged beer, as a brewing process, is speculated to have emerged from Greg Hall at Goose Island in 1992, when he filled his emptied Jim Beam barrels with his signature stout. He poured his experimental beer at GABF and had the festival buzzing with what has become one of the most significant contributions to the craft beer culture.
For the purests, adjuncts are taking beer away from tasting like beer. They've so dominated the market that quantity has sometimes been substituted for quality. It takes real precision as a brewer to just rely on the beer and the barrel, like a master chef extracting flavor with only a handful of ingredients. Non-adjunct, barrel-aged stouts, when done well, are special and usually a much sought after prize in the craft beer world.
Best beers of the style:
Barrel-Aged Stout (flavored)
This kicks things up a notch, by adding unique flavor adjuncts to the barrel process. The best brewers are able to pair these ingredients with the natural flavors of the barrel to create something quite special.
Best beers of the style:
SCOTISH ALES:
Scottish ales are a group of mildly hopped, malty brews. This has grown into a rather diverse category of beer that has gained popularity that strengthened after the famine of the 60's and came of age during the Scottish craft brewing craze. The historical roots of Scottish brewing settled in on a niche in the malty, rich and full-bodied style they claim as their own.
Scotch Ale or "Wee Heavy" are believed to have originated in Edinbrugh in the 1800's. These are super malty and rich emitting caramel characteristics that roll across the tongue. Scotch Ales go through a longer boil which allows the wort to caramelize resulting in a dark brown, full-bodied beer, bursting with a higher alcohol sweetness. The really good scotch ales have a hint of peat flavor present. This beer pairs nicely with a charcuterie punctuated with hard cheeses.
Best beers of the style:
The differences between Scottish Ales and Scotch Ales are subtle. The main factor separating the styles is alcohol content. Scottish Ales typically land somewhere under 5% while Scotch Ales range from 8%-10%. Scottish ales are a few shades lighter in color than Scotch ales making the caramel and toffee notes a bit narrower.
Best beers of the style:
WILD ALES/SOUR ALES
Wild ales and/or sours have been identified interchangeably; however, purests would suggest that wilds and sours are uniquely different. They both have become increasingly popular in the craft beer community. Wild Ales aren't necessarily Sour Ales, and Sour Ales aren't necessarily Wild. Wilds use a wild yeast or uncontrollable microflora are used in addition to or in place of traditional yeast strains. These wild yeasts typically fall into three different strains, Brettanomyces (brett), Lactobacillus (lacto) or pediococcus. This can be achieved by injecting one of these or a combination of these three into the wort.
Many brewers use an open vessel to capture the microbiota present in the night air. This process is tricky so most brewers use a yeast culture instead of hoping on a prayer that the local bugs produce something special. By introducing these wild yeasts a Wild Ale is created; however, this doesn't always make the beer sour. While some cultures produce high acidity, others produce mild funk or no sourness at all. It depends on how the microflora are interacting with the wort. What makes a Sour Ale is explicitly sourness.
Wilds and Sours often overlap, but there are many ways to inject sourness into a beer that may not come from the yeast strain at all. Funk and tart often follow the same path of the sojourn, but they are two distinct flavors. Some brewers prefer sour over funk and thus lean heavily on Lacto; if you prefer funk over sour, then Brett or Pedio are the main actors on the stage. The best of these brews achieve a balance of funk and tart.
Origins
Origins of the styles come from the Seen Valley in Belgium where spontaneously fermented ales were produced in farmhouses where the wort is cooled overnight in a koelschip (a big open-face copper tub) where the wort is exposed to the open winter air and then placed into barrels to ferment. These brews date back to the late 19th century. Rodenbach Brewery is one of the oldest breweries producing this style.
These beers vary in color, ranging from hazy pale to a rainbow of hues accented from the fruits or other ingredients that are added. Bretts are leathery, funky with hints of horse blanket accented with fruity acidic character, balanced with other components. These are typically not sour and instead lean on funky notes.
Best beers of the style:
American Sours are noted for their tart acidity. They range in color from light to dark brown and take on the color of the fruit additions. These sours lean more on lacto with no or little brett. These are often barrel-aged in a range of barrels from fernet to wine to bourbon. Aromas fall in a full range of hop notes. Fruit esters are evident and valued. These are difficult brews to master as the acidity is difficulty to control, those that achieve balance are special beers.
Best beers of the style:
Flanders Red was a term coined by Rodenbach when he took Red ale from the Flemish region of West Belgium. He aged the Flanders Red in barrels or foeders for 8-18 months with bacteria added in secondary fermentation, then blended using old foeders with newer ones. Red Flanders are red wine like due to fruity ester presence balanced with intense sour aromas. The barrel-aging brings on tannins and leads to a dry finish.
Best beers of the style:
Lambics were first mention in 1794 as a reference to a spirit fermenting process known as Alembic. Lambics are brewed with more wheat based malt than other sours extracting a wort that is cooled overnight in a shallow, flat copper or metal tub called a koeschip where the wort is left exposed to the open air so more than 120 microflora inoculate the wort. This process requires night-time, cool temperatures between 18 degrees and 46 degrees. While this is critical the bulk of the yeast and bacteria exists within the fermenting barrels. These yeasts mature and gain complexity with each fermentation. This is a delicate process as climate changes shortens the brewing window. In Belgium, where this style is championed, there is a 165 day window where temperatures are ideal.
After fermentation the lambics are siphoned into barrels where they are left to mature for several years. These beers take time and attention to detail in conjunction with artistry before they are ready for the public. These are the "fine wines" of the beer world. These beers have a funky presence balanced by tart fruit notes. It is a distinctive beer, cloudy in appearance with a wonderfully thick mouthfeel. Think of bread made with traditional yeast versus bread made with sourdough starter. Lambics are often fruited with raspberries (framboise), peach (peche), black currant (cassis), or cherries (kriek) etc. This adds another layer of beer beauty.
The Rules
Due to tradition, beers cannot formally be considered Lambics unless they are brewed in the Pajottenland region of Belgium. This region is a rich and fertile agricultural region. While this style grows in popularity and many breweries use the name, HORAL Hoge Raad voor Ambachtelijke Lambikbieren (High Council for Traditional Lambic Beers) and the independent coalitions have sought to protect Lambics which include rules:
Terroir – are the microflora of the pajottenland regions
Process – is the brewing process lambic unique
Regulation – what laws, decrees, and other protections are in place to protect the lambic
Culture – how does the history and culture of lambic play into the discussion
In short, only beer brewed within the pajottenland region can be considered Lambic. While American breweries use traditional lambic style brewing methods that meet most of the criteria, they do no possess the microflora of the region and therefore cannot be considered Lambic. American brewers have adopted the term "Methode Traditionelle" to differentiate themselves from pure Lambics.
Best beers of the style:
Geueze
Geueze is a specific category within the Lambic style made by blending 1 year old, 2 yearl old and 3 year old lambics that is bottled for secondary fermentation. Because the younger lambics have not fully fermented the blended beer contains fermentable sugars, which ignites the secondary fermentation. Geueze also uses aged hops which gives it a distinctive barnyard, horse blanket kind of funk as the hops are typically aged in barns. The wild yeast specific to lambics give geueze a musty, sour acetic taste. This is extremely labor intensive, but so worth the steeper price tag when it is done well. It is referred to as "Brussels Champagne."
Best beers of the style:
Methode Traditionnelle
Methode Traditionnelle refers to beers produced outside of Belgium using methodology traditional to lambic. This serves the practical purpose of preserbing Lambic history and tradition. While brewers can use descriptions of Lambic as an inspiration they may not use the term Lambic anywhere in the name of the beer or on the front of the label. These are by and large American versions of Lambic beers. Many American breweries have become quite adept at utilizing the traditional methods while relying on local microflora to inoculate their wort. Breweries like Jester King and Allagash have become pillars of the Methode Traditionnelle brewing style.
Best beers of the style:
Originating in Goslar Germany near the Goslar River, Gose is a beer brewed with at least 50% malted wheat. Dominant flavors in Gose include lemon acidity, herbal notes and strong saltiness. In its early production, gose was brewed with salt water from the river. Now, salt is added to replicate the tradition. Gose is warm fermented and is typically brewed in kettles in America. Germany will often use barrels for fermentation giving it more complexity and depth of flavor. Gose gained popularity in America around 2013 when Lost Nation Brewing experimented with their own version. Many breweries have since piggy-backed on the trend.
Best beers of the style:
Styles of Lagers
American Pale Lager
American pale lagers are the most common types of beer. Some American pale lager brands include Budweiser and Coors.
This type of beer is a pale yellow color. They don't use only barley. They add in corn or rice. The taste is a watery sweetness.
Best beers of the style:
American Dark Lager
An American dark lager uses caramel malt and lightly roasted malts. This gives it a sweet aftertaste and gives the beer its dark color.
This dark color is almost a dark amber or dark copper. It's light-bodied and goes down smoothly.
Best beers of the style:
Pilsner
The first and original Pilsner lager came from the Czech Republic around the mid 19th century in the city of Pilsen. They come in a light and golden color.
The Czech Republic has a wonderful range of floral hops that impart a crisp, bitter finish. The immensely popular Pilner Urquell was the first pilsner produced and remains the hallmark of quality. The craft beer community has started to really embrace this style, as some very exciting renditions are being produced across the landscape.
Bohemian Style Pilsner
This is the godfather of the style. Bohemia started brewing beer in the 1200's, but they were traditionally top-fermenting beers and the quality varied to a point where the citizens of Pilsen would protest by emptying barrel. A technique of cool fermentation that was stored in caves was explored and perfected, which greatly improved the quality and clarity. It also increased the shelf-life.
Bohemian style pils have a beautiful malty backbone that is biscuity or wafer-like. This style was originally conditioned in wooden tanks and are notably less hoppy than their German cousin.
Best beers of the style:
German Style Pilsner
This may be the single most iconic style in beer. While pilsners were born in Bohemia, the western part of the Czech Republic, it wasn't without the brewing prowess of German brewer Josef Groll who was recruited by Citizen's Brewery to perfect the cool yeast fermentation process. When Groll's contract ended in 1845, he returned to Bavaria where he used the principles of local ingredients and pale malts. Josef Groll Pils is still available to this day. German pils are generally brewed with Saaz, the oldest style of hops and/or German Noble Hops.
These beers are almost clear with a golden tint. There's a medium hop taste with a subtle malty taste like the original.
Best beers of the style:
Munich Style Helles
Helles, pronounced "Hell" is a German Pale Lager that saw its origins in Southern Germany, particularly Munich. This style is distinguished from pilsners due to a subtler hop character and a less noticeable bready malt backbone, that only faintly accents the brew. To perfect this style, requires precision; a balance of art and science that requires a specific gravity prior to fermentation.
These beers offer a kiss of sweetness, that contrast the spicier hops. Helles pair exceptionally well with shellfish. Try it with clams, you can thank me later.
Best beers of the style:
Dortmunder
This wonderful beer was designed specifically for the German laborer. Steel and coal were huge industries in West Germany in the 19th century in the city of Dortmund. The beer has a unique quality due to the sulfate minerality of the region's water that supported the regional hops. The style ebbed in popularity as the steel and coal mines began to fade. American brewers have recently reinvigorated the style.
These are a bit more malty than traditional pilsners and appear a clean orange color.
Best beers of the style:
Vienna Style Lager
By the 1830's technology had evolved in the treatment of malt. Originally, malt wast directly dried over an open flame making the malt roasty and dark in color. The English discovered a way to kiln malt with hot air that left the malt paler in color. Brewers Anton Dreher of Klein-Schwechat and Gabriel Sadlmayer II of Spaten Brewing eventually form a friendship based on their fascination of lager making. The two experiment with the English technology of malt kilning. The result was an amber colored malt that is subtly caramelized making what would be known as "Vienna Malt". This would be combined with lager yeast yielding a reddish, copper colored lager with a biscuit backbone.
In combination with the Vienna Malt, Noble hops are used with parsimony, resulting in a beer that is crisp, and slightly toasty with residual caramel threads of sweetness.
Best beers of the style:
Maerzen
Bavarian in its roots, Marzen was born sometime in the 16th century, due to a Bavarian ordinance stipulating that beer was only to be brewed between September 29 and April 23. Marzen was brewed in March (Marz) with a touch more alcohol content to allow the beer to last during the forbidden months. Originally, the beer was dark in color and full bodied with a good amount of bitterness. These beers were often cellared and served at Oktoberfest; thus these are often referred to as Oktoberfest beers.
Best beers of the style:
Kellerbier/Zwickelbier
Kellerbier, literally translated means "cellar beer." This is, in general terms, simply an unfiltered lager. This is one of the older beers as it dates back to the Middle Ages. Kellerbier is able to hold on to is original brewing yeast in suspension giving it a cloudy appearance. These are often served directly from the barrel. They are highly perishable and need to be consumed as fresh as possible.
Kellerbiers are often referred to as Zwickelbier, referring to a more muted form of Kellerbier that siphons beer from the barrel with a device known as the Zwickelhahn. Kellerbier has origins in Franconia. In the Middle Ages there were no refrigerating devices so brewers would brew during cool months, then lager them in caves, allowing the brew to stay consistent through the long maturation. What differentiates Kellerbier is the greater exposure to CO2 during secondary fermentation allowing for nuanced differences from beer to beer.
Kellerbier is deep gold with malty aromas, toasted bread notes. It is medium bodied and creamy. Flavors are characterized as sweet and a complex combination of toasted bread. Hops provided hints of pepper and herbal qualities. This beer pairs well with red meat such as bbq, steak, sausage, etc.
Best beer of the style:
Traditional Bock
Bock was initially brewed in the 14th century in the German town Einbock. Einbock is one of the early growers of hops making for more complexity in beer. While hops were being used, they were used with subtlety, much like a condiment, merely to enhance the flavor of the ingredients present. Tradition called for brewers to utilize the palest malt available making this a fairly delicate beer. The style that originated in Einbock would later be adopted and tinkered with by brewers from Munich. The tradition of placing a goat on many bottles of bock emerged as bock means goat in German. Traditionally, bocks were special occasion beers provided at religious holidays such as Christmas and Easter. Bock has spawned many variations such as Maibock, Doppelbock, Weizenbock and Eisbock.
Typically, bocks have a deep rich maltiness which makes them sweet and nutty. The traditional bock is a malty, sweet beer that has a toasty flavor and a dark copper color.
Best beers of the style:
Maibock/Helles Bock
Maibock or Helles Bock is the lightest version of the bock family. Pale malts were not in existence until the 19th century when the advent of the kiln was introduced. A process known as decoction mashing is used to produce a pale bock, but this tends to darken the beer. This makes it tricky as no dark malts are actually used, while maintaining the softer, creamier malt flavor that perfumes the beer. Typically, Maibocks are hopped a tick more aggressively than other bocks. Because of the range of color Maibocks are often sub-categorized; Maibocks appearing more amber and Helles appearing more golden. In modern brewing, Helles utilize pilsner malts while Maibocks utilize Vienna or Munich malts.
Best beers of the style:
Doppelbock
The first Doppelbocks were created by Paulaner in Munich, but was hijacked by Italian monks who settled near Munich. The monks learned the style to sustain them during the fasting periods that their Catholic faith demanded. This beer was strong and nutritious. Dopplebocks, in simple terms is a "double" bock. Doppels are darker in color and have an interesting complexity. They are void of hop flavor or aromas, the star of the show is the malt. The malt is kilned multiple times which lessens the fermentability. Decoction mashing was utilized to extract more life from the enzymes. The extra boiling allows for more caramelization and other interesting chemical reactions.
Best beers of the style:
Eisbock
This is a strong beer, made more so by freezing. This is an interesting process as only the water component of the beer freezes, concentrating the residual beer. The ice portion of the beer is removed leaving about 10%. This of course makes the process quite lengthy and expensive. One of the icons of the style is Reichelbrau making a strong dopplebock color and maltiness.
Best beers of the style:
This beer originated in the Baltic region in the 19th century as a recreation of the popular London porter, utilizing local ingredients and brewing traditions. Early version utilized top fermentation which would classify it as an ale; however, brewers transitioned to bottom fermentation in the later part of the century changing it from an ale to a lager. These are noted for a relatively high ABV around 10%. Baltics are brewed with Lager yeast, yielding berry and plum like flavors. This is the most malty of the porters and the only one that is considered a lager.
Best beers of the style:
Styles of Hybrid
Now, we stated every beer is either an ale or lager and that's the truth. Except some beers are hybrid brews of the two. They mix up fermentation and get creative. Many use the yeast strain Wyeast 1007 which allows for cooler, clean fermentation (often considered too low for ale fermentation) while maintaining the yeast's full fermenting character.
They still follow the guidelines of either ale or lager beer. They mix them up to create a unique taste.
Altbier
A style of beer brewed in the historical region of Westphalia and around the city of Düsseldorf, Germany. Its name comes from it being top-fermented, an older method than the bottom fermentation of other lagered beers.
Good representation of the style:
Cream Ale
Cream Ales originated pre-prohibition. This is a uniquely American invention that utilizes warm fermentation of lager yeast strains. While it was created in the States it has been refined over time by the Canadians who took on the style. It is light in color. Because of the use of lager yeast, cream ales undergo a longer period of cold-contitioning, during secondary fermentation. This minimizes fruity esters making for a cleaner tasting beer. Some breweries cheat a bit by combining ale with lager and add ajuncts such as corn or rice to lighten the body and flavor.
Best beers of the style:
Kolsch
Kolsch is the grandfather of hybrid beer. It warm fermented and cold conditioned. It lacks pretense and is subtle, belying the independence that was required to produce this beer. Perhaps there is no better beer to underscore community pride moreso than Kolsch.
It is indigenous of Koln, Germany; an area that nurtures more breweries than any other city throughout the globe. Koln snuggles up to the heavily trafficked Rhine River. Due to the immense cultivation of industry in the region, breweries became a thriving necessity. To protect the innovative processes the brewer were utilizing, the formed a guild that included monastic and secular brewers. This guild stood defiant against taxation, labor and trade injustices imposed by the ruling class and held together as a community of independence. This is really the foundation of the Craft Beer movement that exists today. Independent Craft Brewers Guild still utilize this commitment to their craft and freedom against the impositions of corporate beer and distribution.
While lager brewing was becoming common, they were often believed to be an imposition. Conditions on the Rhine would not allow for effective lagering of beer. The popularity of golden beer led this guild to design a unique beer. The brewers in Koln were brewing top fermente barle beers, while the brewers of Dusseldorf were using darker Munich malts, by combining the two along with the advent of refrigeration, this new beer was able to be cold conditioned yielding the first warm-fermented, cold-conditioned beer; Kolsch.
Best beers of the style:
Conclusion
These are only a few beer examples for both ales and lagers. I have only begun to scratch the surface, but they are a comprehensive list of the more popular styles. Test yourself to go beyond the goto IPA, stout or pilsner and try out some other really exciting suds that are rich in history and nuance. The list goes on and on and on. There is absolutely a beer for every palate. Give each new beer you try at least 3 sips. One is the initial intrusion on your palate. Two is the recognition of flavors at different points on the tongue and three is the appreciation of complexity the beer in your hand is providing. Cheers.
Outline of Article
Pale Ales

American Pale Ale
Belgian Style Blonde Ale
English Style Bitter Ale
English Pale Ale

Brown Ales

Brown Ale
English Style Mild

INDIA PALE ALES

American IPA
English Style IPA
Imperial IPA
New England IPA
Belgian IPA
Black IPA
Brut IPA
Milkshake IPA
Rye IPA
Sour IPA
White IPA
Session IPA

WHEAT BEERS

American-Style Wheat Wine Ale
American Wheat
Belgian-Style Witbier
Berliner Weisse
Dunkelweizen
Hefeweizen

STRONG ALES

Barley Wine
American Imperial Red/Amber Ale
English-Style Strong Ale
Extra Special Bitter/English Style IPA

BELGIAN STYLE

Belgian-Style Blonde Ale
Belgian-Style Golden Strong Ale
Belgian-Style Dubbel
Belgian-Style Tripel
Belgian-Style Quadupel
Belgian-Style Saison

PORTERS

American Imperial Porter
English-Style Brown Porter
Robust Porter
Smoked Porter

STOUTS

American Stout
American Imperial Stout
English Imperial (Russian Imperial) Oatmeal Stout
Milk Stout
Irish-Style Dry Stout
Oyster Stout

ADJUNCT STOUTS

Flavored/Pastry Stouts
Coffee Stout
Barrel-Aged Stout (non-adjunct)
Barrel-Aged Stout (flavored)

SCOTISH ALES

Scotch Ale/Wee Heavy
Scottish-Style Ale

WILD ALES/SOUR ALES

American Brett
American Sour
Red Flanders
Belgian-Style Lambic/Gueuze
Geueze
Methode Traditionnelle
Contemporary Gose
Styles of Lagers
American Pale Lager
American Dark Lager
Pilsner
Bohemian Style Pilsner
German Style Pilsner
Muncich Style Helles
Dortmunder
Vienna Style Lager
Maerzen
Kellerbier/Zwickelbier
Traditional Bock
Maibock/Helles Bock
Doppelbock
Eisbock
Baltic-Style Porter
Styles of Hybrid