English Style Cask Ale at Acopon Brewing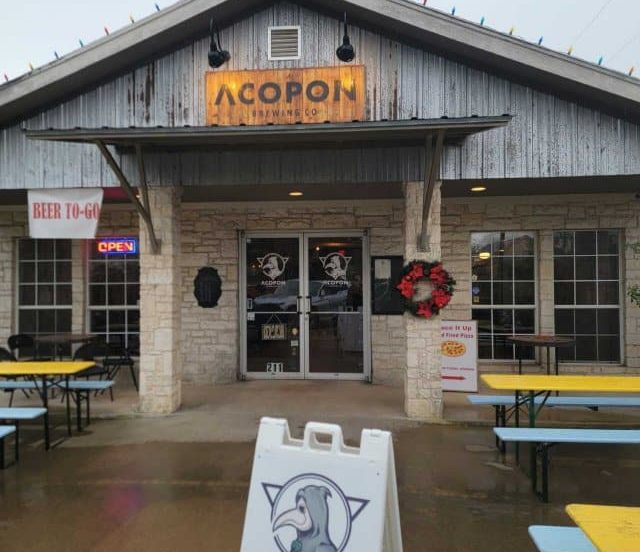 If you've been following along here or on instagram, you know that I've been slithering across Texas with the goal of visiting every brewery. One of the great joys of this beer run are those occasional moments where you come across something surprising. It doesn't happen every day, but when it does, it carves its name in your consciousness like initials of your first love on a tree. It lasts. I had never heard of Acopon before this trip, now I'll never forget them. This may be the most under-the-radar treasure the Austin area brew scene has to offer. It's a bit of Old England right smack dab in the middle of Texas Hill Country. With the Texas heat, nothing goes better than an old english style   cask ale done right. The folks at Acopon Brewing do it fresh and they do it right.
Old World Approach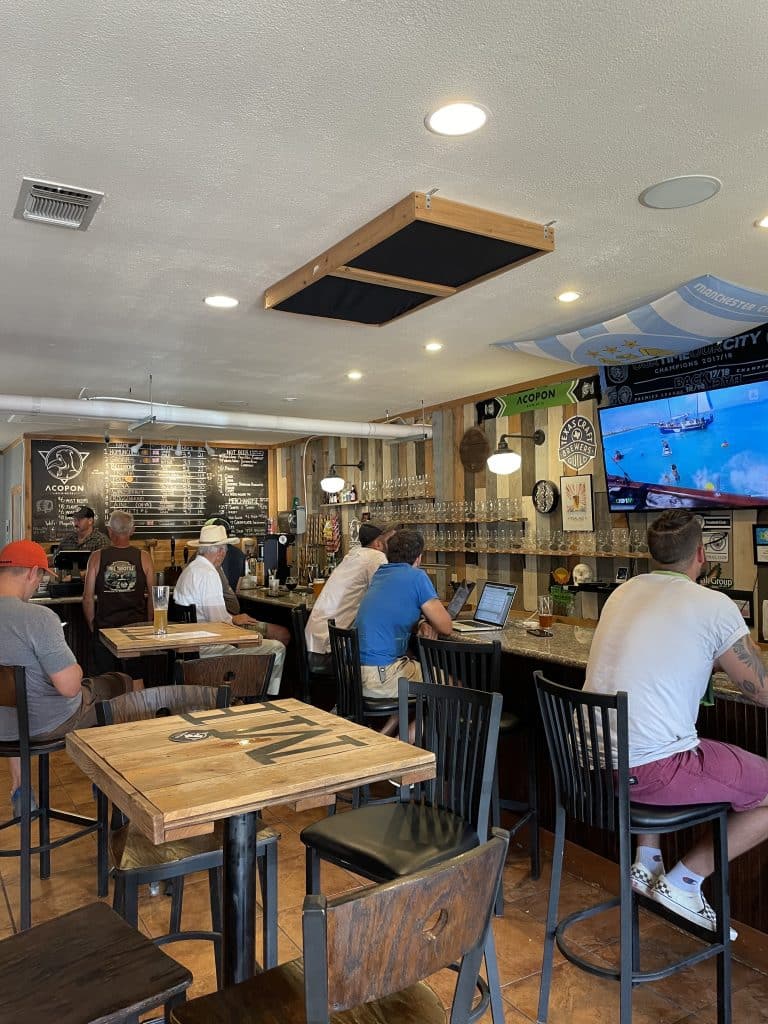 Acopon is an English brew pub that residents and visitors of the Texas Hill Country have enjoyed for just under 5 years. It champions English Style Cask Ale, a style the average hipster beer geek ignores. God bless Acopon for giving us a pipeline to our roots. Acopon follows an old world approach where each town or community had their own local brewery and that was the only spot you could get a particular beer.
You Should Drink Cask Ale at the Brewery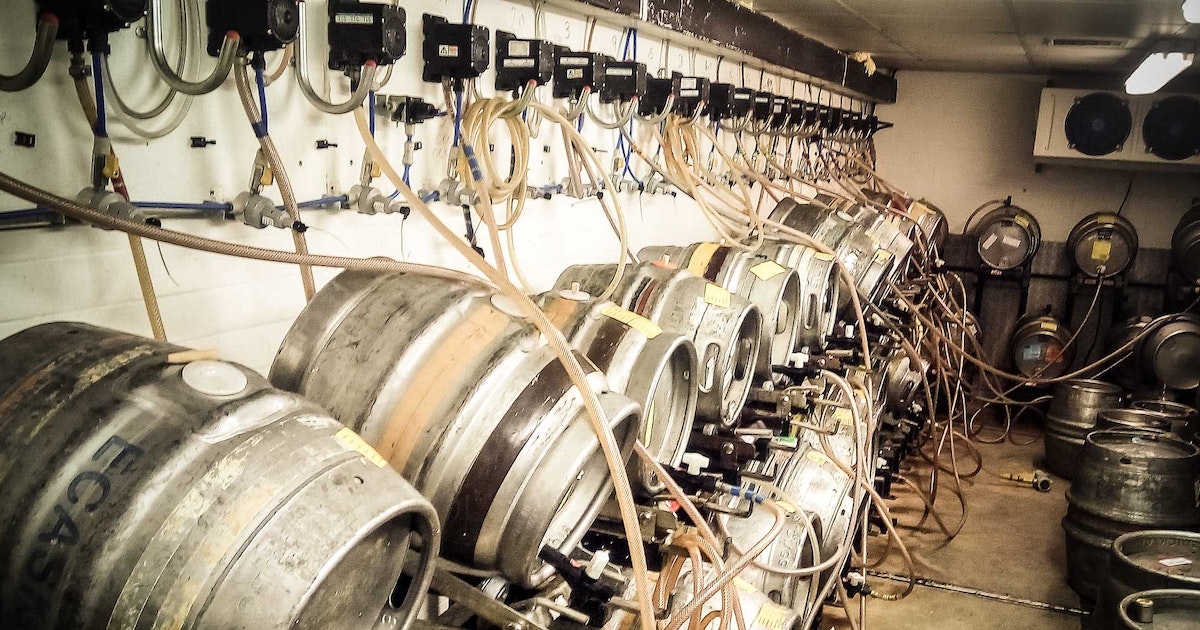 Cask ale is a tradition in beer that is quickly becoming forgotten. That is a shame because cask ale is a vital part of beer history. It was only a few decades ago when that was all that we drank in the pub. If you venture out to these days, you would be hard pressed to locate a brewery or pub that serves ale directly from the cask. Increasingly tight margins with beer aligned with an increasing disinterest from the public and challenges with brewing and serving this properly, has made this style a bit of an endangered species. But, cask ale at its best is the ultimate way to enjoy a pint.
What Even is Cask Ale?
English Style Cask Ale is a beer that must be consumed at the brewery. It is beer at its freshest. So what exactly is a cask ale?  it's an unfiltered beer that has been transferred to a small steel or wooden barrel and then served by pumping it through a beer engine using a hand pull. No CO2 is added, resulting in a thick head of foam and a unique smoothness that can make it easy (too easy) to drink an entire pint in three big gulps. This practice has died off over the years due to a decrease in pub owners who understand how to execute this practice. Because these beers are served at warmer temperatures, American consumers have not embraced the subtleties.
The Acopon Beers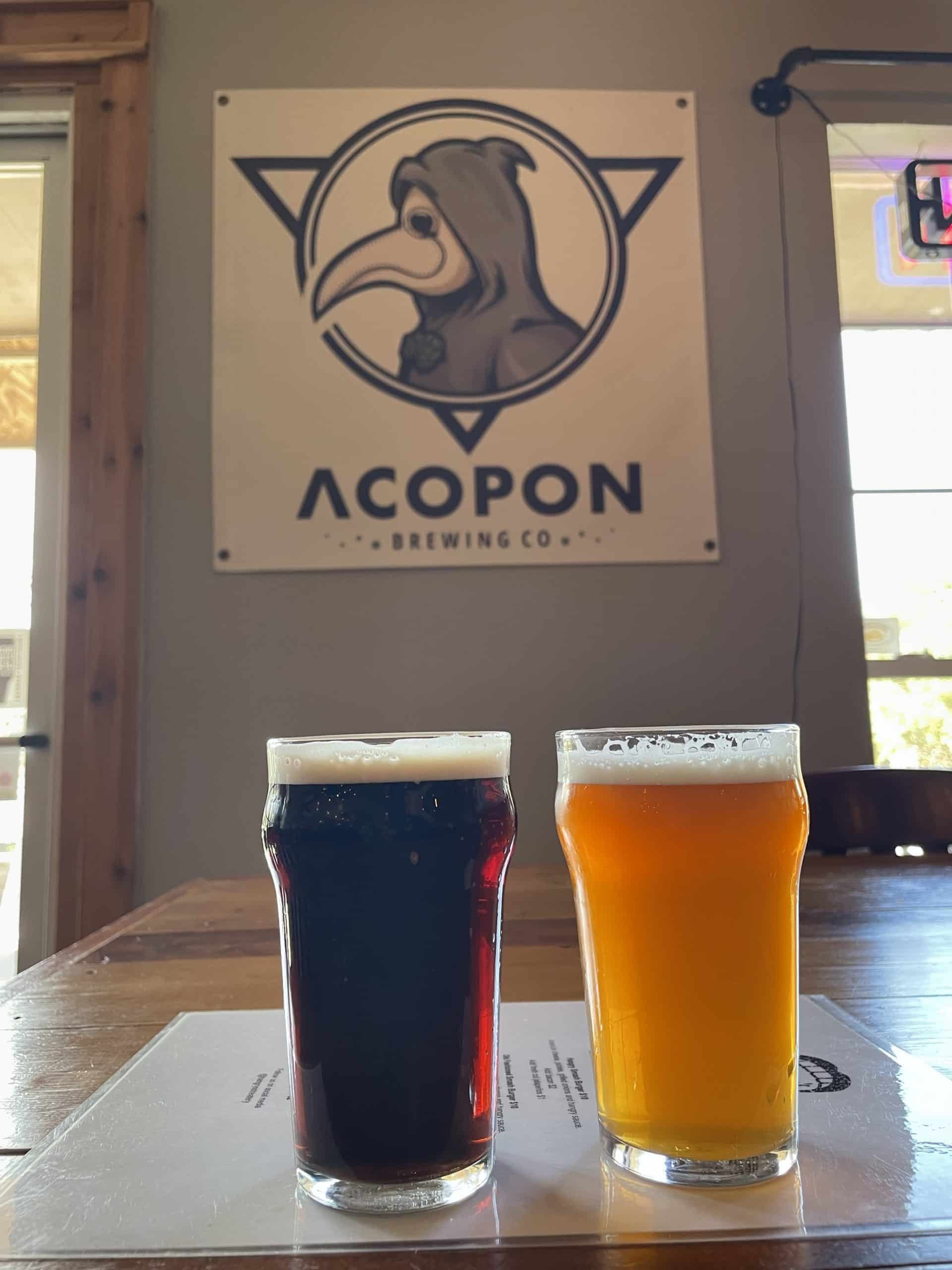 It was a rare treat to find this beer oasis in the middle of the blistering Hill Country sun. I bellied up and ordered myself their English Mild Homonculus and their ESB Gas Pipes.  Homonculus poured a dark brown with amber to dark burnt orange highlights. The nose was of toasted pizza crust. The palate was a wonderland of toasted sesame bun kissed with hints of dried peach. I give this beer an 8.9 on a scale of 10. Gas Pipes is a classic ESB that poured a golden straw color with a creamy, foamy white head. Hints of caramel on the nose with malty sweetness. The palate was  a honey biscuit with a thread of hop bitterness to balance the experience. This beer was beautiful. 9.1 out of 10.