Beer Flights – What Are They, How to Craft Yours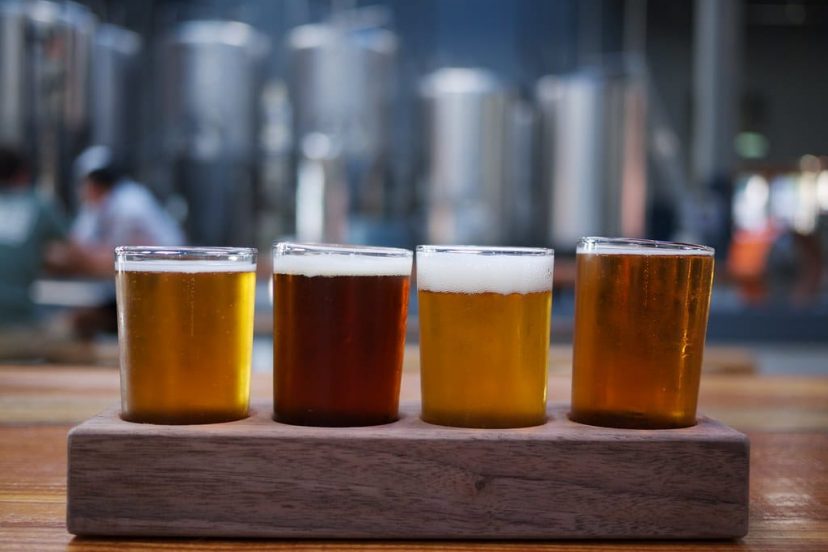 If you frequent brewpubs, you've most likely heard of the term "beer flight". However, if you're just getting into the beer scene and are unfamiliar with the term, you've come to the right place to find all of the answers concerning beer flights. And if you have a fear of planes, don't worry, it has nothing to do with an actual flight. Though we do have an article about checking beer on a flight. We can't, however, promise that by tasting awesome beers you won't find yourself in the clouds.
What Are Beer Flights?
A beer flight is a very interesting way of trying a variety of different beers. It includes a small serving, typically 3–5 oz of 3–8 varieties, served on a wooden board. Beer flights are a perfect way to sample beers that are on tap. For people who are new to the world of craft beer, this is an excellent way to start figuring out which style you do or don't like. Beer flights also offer the possibility to sample a brewery's beers without breaking the bank. Therefore, it comes as no surprise that most breweries and beer-focused facilities offer beer flights. If you want to get used to the process before going out to try different beers, you're in luck. You can find many different beer flight kits on Amazon. This way, you can also host your own beer tasting event.
Ways to Approach Beer Flights
There is no wrong way to drink beer. However, there are some approaches to beer flights that you might find better because it will be easier to keep track of what you've tasted.
Single Style Flights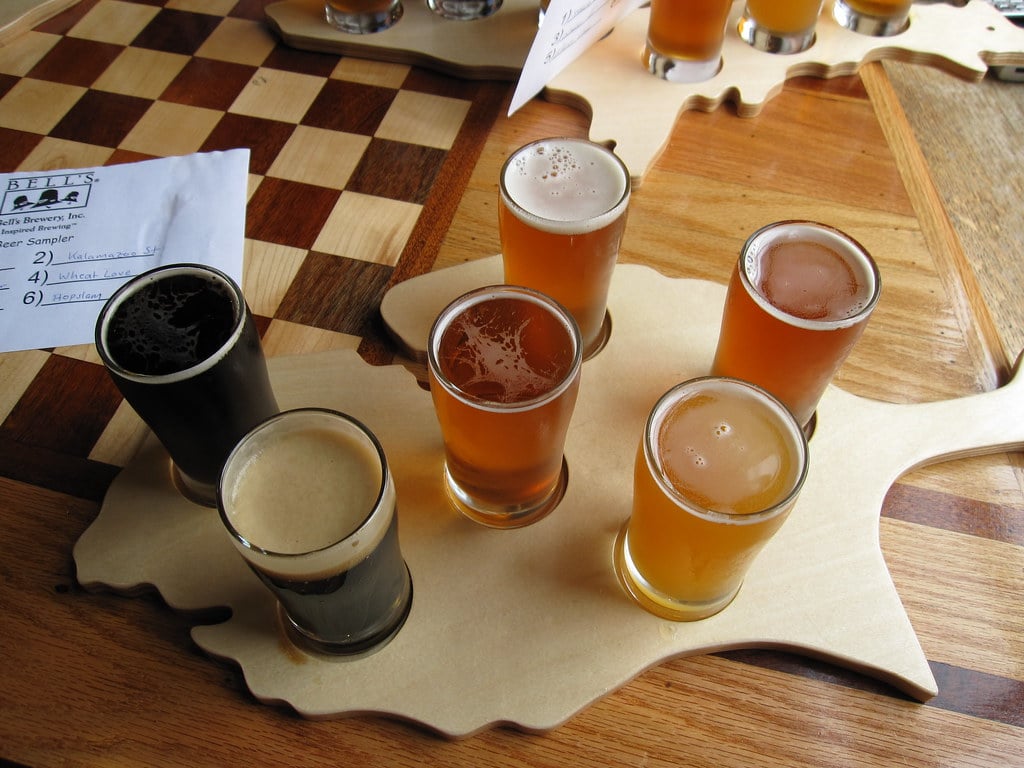 As the name suggests, this is an approach for when you want to try different beers of the same style. Let's say you're an IPA fan and you've hit a brewpub that has 6 different IPAs on tap. Going by what you think looks good is one way of selecting a beer, but it's disappointing when you spend money on a full pint of beer that you end up not enjoying that much.
Horizontal Flights
With this approach, you'll be tasting a variety of different styles. This is a great idea for people who haven't figured out yet which beer matches their taste best. This is also great for the indecisive ones that have a bit of trouble deciding whether they're in the mood for a DIPA or a Stout. By trying a variety of different styles, you'll definitely find something that matches your taste every time.
Vertical Beer Flights
This approach is a bit more niche as it is mostly done for barrel-aged stouts. A "Vertical Flight" describes the process of sampling different vintages of the same beer. Barrel aging is a process that can heavily affect the profile of a beer. Therefore, trying the same beer that has stayed in a barrel for varying amounts of time can help you understand the complexity that barrel aging offers. However, if you want to understand how aromas and flavors fade away over time, then you can do a vertical flight with an IPA.
Arranging the Perfect Beer Flight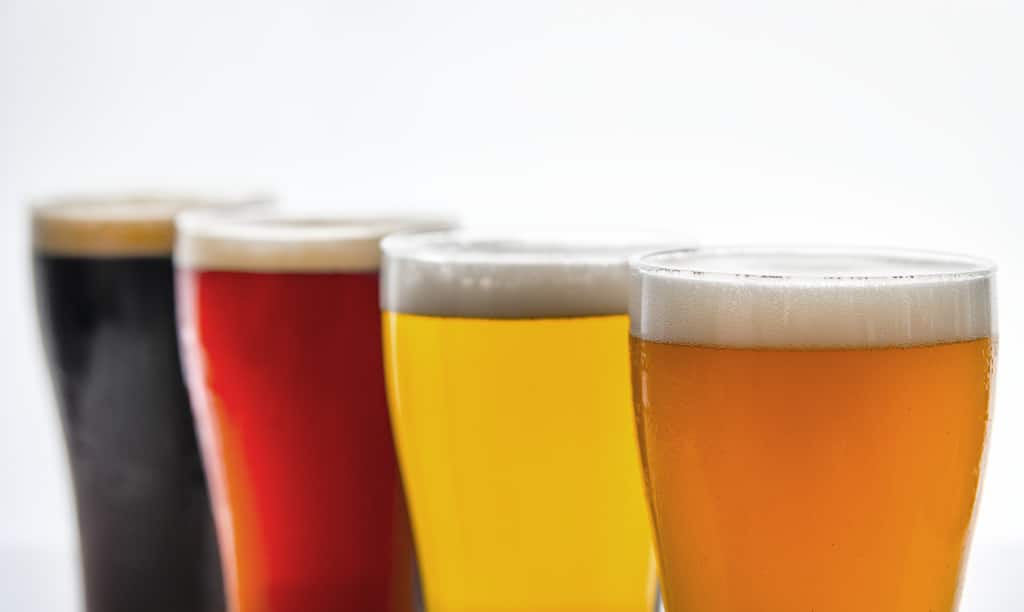 In this approach, the beers are arranged according to different characteristics, like from lighter to darker colored or from lowest to highest IBU. This is great if you want to practice at home, if you're studying for a certification, or if you just want to be sure that you get the hang of how beers differ. If you visit a brewery or brewpub that doesn't offer this option, make sure to catch them outside of rush hours and they'll be happy to do it for you.
Beer Flights at Home
Now that you have the hang of it.  Why not create your own flights at home for you and your friends?  This is a great way to explore a variety of beers without having to sip out of your buddy's glass or can.  Here are a couple of our favorite home beer flight kits.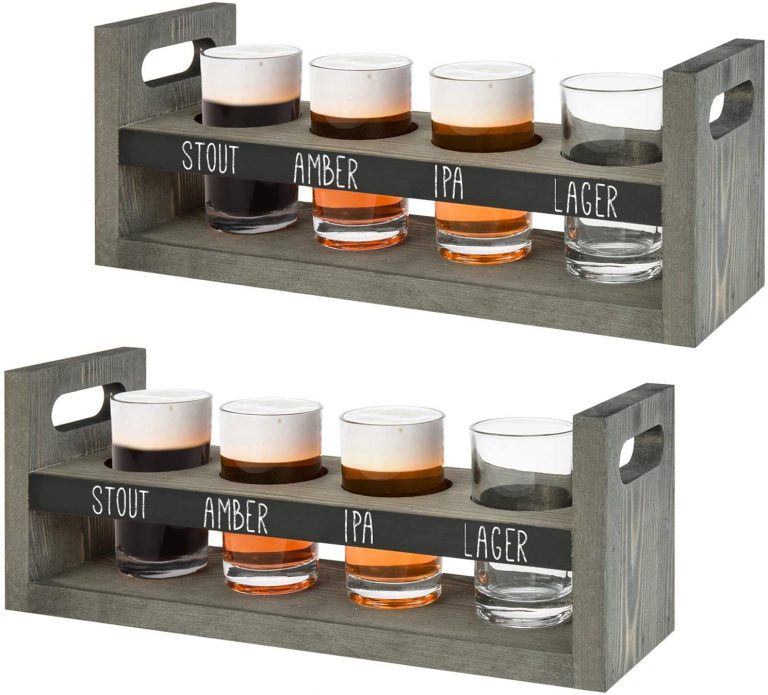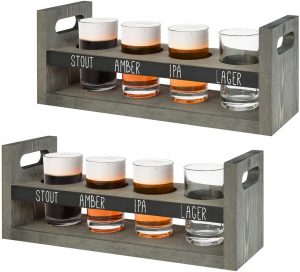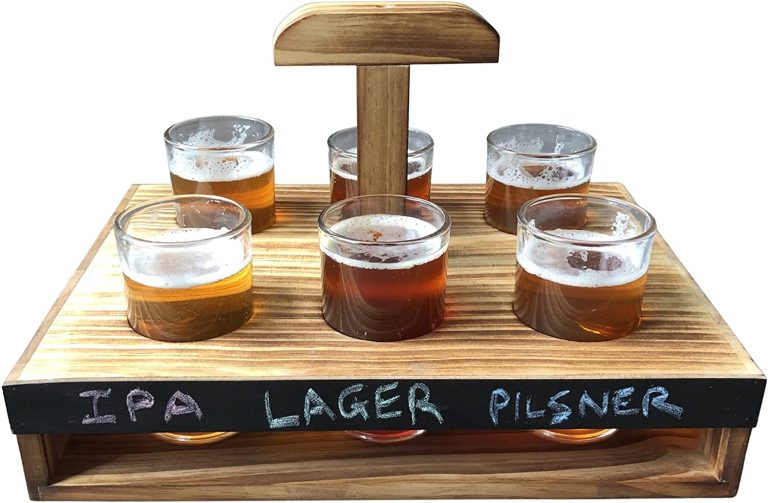 Beer Flights – Conclusion
We definitely recommend trying beer flights whenever you find them available. They can offer great insight into how beers of the same style can differ and they can help you find the best one for your tastes. Finally, it's very possible that a beer flight might introduce you to your new favorite beer, so why not try it?