Best 8 Beers in Austin, TX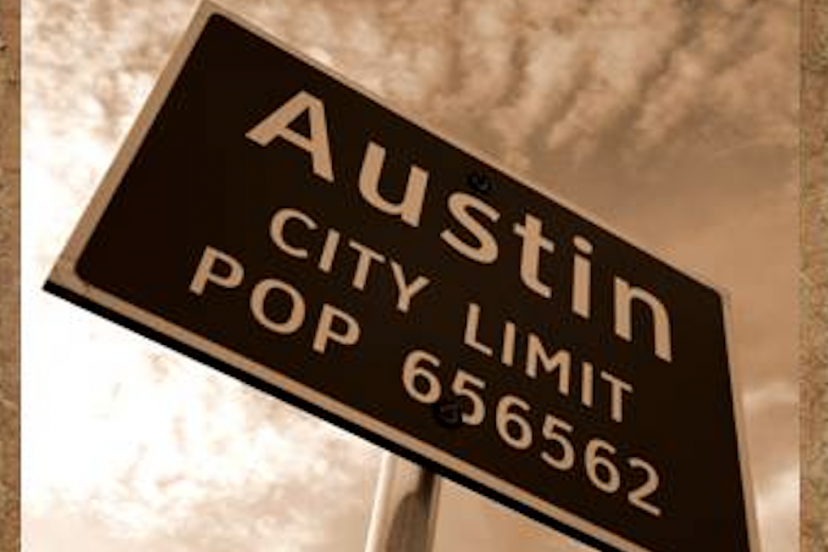 A journey into the weird
I'm barrel-assing down I-35 towards, Austin TX, grooving to Dr. Hook's "Sharing the Night Together" on the radio. The white lines of the highway are keeping time to this yacht rock serenade with a staccato insistence. Before me a 3 day weekend in one of the greatest beer cities in the country. For me beer is more than a beverage, it's an event. With beer conversation occurs like a quickening. The conversations around beer are different than the robotic small talk exchanged between disinterested passersby. The conversations summoned around beer inoculate us from hostility and isolation and pave the potholes that exist between one another. It is the holy ground that you and I can come and find sanctuary. Gone are the days when you had only 2 choices of beer to drink while yelling at referees on the tube over a blown call. I can find thousands of quality choices that put a smile on my face. I love beer/food trips to Austin. I find myself compulsively drawn to the Czech and German culinary traditions of smoked meats and kolaches in lock step with the area's Spanish roots represented in the street tacos and of course balanced with the structured and artistic approaches to some of the best beers in the world. Today, beer making is a symphony of sheer weirdness found in a brewery life full of dreamers, crackpots, refugees and sociopaths with whom the atonal sounds of boiling water and bubbling yeasts harmonize with the noise and clatter and steam as an awkward incantation to conjure a delicious piece of fermented art.
If you've ever wondered what the best beers in Austin are, I've compiled a list that is uninfluenced by the usual beer raters of Untappd, Beeradvocate or Ratebeer. Instead I have selected the best beers in the area according to the impact these beers have had on me. I recognize that this list is heavily influenced by my personal flavor and style preferences and that this list is heavily persuaded by time and place and may not necessarily be what the zeitgeist of the craft community discerns as informed. This list is not to impress or persuade, merely to share and invite you to add to the conversation. Context and memory play an important role in the drinking and sharing of beer. Beer drinking was meant to be shared as the backbone of good conversation. So, here we go. Buckle up. Lets begin looking at the Best 8 Beers in Austin, TX.
Atrial Rubicite – Jester King Brewery
(13187 Fitzhugh Rd, Austin, TX 78736)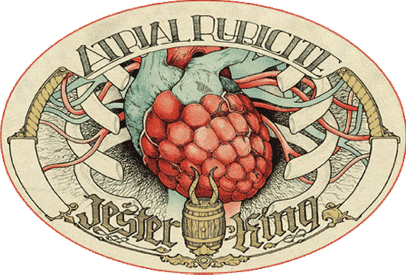 My first experience with this beer was in 2015. While this beer can be enjoyed anywhere, it takes on a completely higher dimension when it is consumed on the premises of Jester King. Both the beer and the place are quirky, esoteric, thoughtful, pretty, funky and open to interpretation… I was standing in a line of 300 plus sour beer fans, that snaked its way through the picturesque property of Jester King. This was Jester King's 5th release of their signature beer and its popularity had grown exponentially. Though I stood in a line for over 2 hours, it was not a burden, but a chance to form friendships with people in line ahead and behind me, relationships that exist to this day. When my turn in line came up, I was greeted with a glass from the tap and my limited bottle.
From the outset I was greeted with a nose full of raspberry and barnyard hay. It poured a deep ruby that was almost Bordeaux like. This beer is meant to be savored not pounded. It is meant to be shared as the more than 300 in line can attest to. It is a gathering when this bottle is opened. Consumed with communion like reverence and appreciation. It is bursting with raspberry that is evened out with hints of vanilla and brown sugar. It is sour, but so well balanced with sweetness in all the right places on the tongue. The oak of the barrel offers another level of complexity that makes this beer darn near perfect.
Fully Adrift DIPA – Pinthouse Pizza
(4729 Burnet Rd, Austin, TX 78756)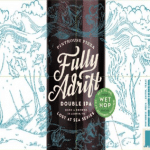 Pinthouse Pizza is a routine stop for me and my family. For hops, this place has been killing it for years. Their pizza's are unique and draw on the energy of Central Texas. When paired with their on-site brewed beers it produces a happiness volcano in your mouth, when paired with Fully Adrift, their Alpha Award winning IPA, be careful you are likely going to lose control of your senses. The aroma is full of pale malts and melons, a truly unique profile for an imperial ipa. The flavor punch is melon forward, with bitter cantaloupe that is checked with the pale malt backbone. It is an 11% beer so it needs to be handled with parsimony. If you're looking for pairing recommendations, I'd order the Armadillo. You can thank me later.
Rocket 100 Pre-Prohibition Style Pilsner – ABGB's
(1305 W Oltorf St, Austin, TX 78704)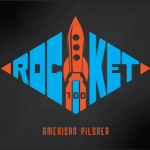 Ok. This is just Amos Lowe and "Swifty" Peters just showing off. This is 2 composers doing variations on a theme. In this case the theme is Pilsner. When Germans migrated over to Central Texas they would brew with tradition that was modified by the indigenous ingredients of the region and this is their homage to them. It is balanced between the grassy, earthy background and the lingering sweetness of the grain finished with a nice carbonated bite. To me this is the perfect "after you mow your lawn" beer. After all, do we really want to quarantine ourselves behind the velvet rope of craft beer, barrel aged snobbery on a daily basis or do we want to slam back something that quenches and satisfies while you relax on the porch. This is that beer my friends.
Moderne Dansk – Jester King Brewery
(13187 Fitzhugh Rd, Austin, TX 78736)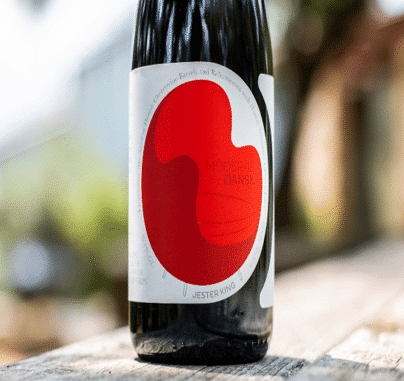 This gem is a wild ale aged in Danish cherry wine barrels refermented with Danish Stevnsbær cherry juice! It is inspired by a renowned Danish Winery Frederiksdal Kirsebærvin. The winery is known for making wine from Stevnsbaer cherries. This is in concert with Jester King's approach to brewing beer. The team at Jester King approach beer like a wine maker, calling on the earth, wind and fire to arrive at a single moment and produce something that can only exist in that moment. There is a true artisanship to the way these guys craft their beers. It is nuanced and meticulously done. This is an ode to Jester King's commitment to Terroir. This was a beer I found myself craving over and over again, but given its limited release it is hard to come by. The uniqueness of the cherry is wrapped in a buttery mouthfeel blended with JK's signature funk makes this a stunning wild ale.
Alstadt Kolsch – Alstadt Brewery
(6120 US Highway 290, East Fredricksburg, TX 78624)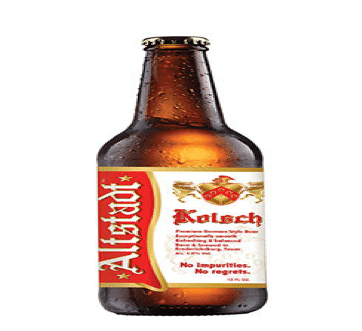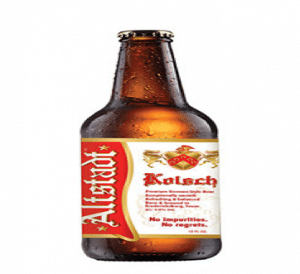 I had this beer while sitting in a picturesque beer garden in the hill country. While Fredericksburg is not Austin, I include it here because it is a regular stop for me when I go to Central Texas. As I sat back in my Adirondack chair watching the sunset over the limestone canyon, a view so beautiful it makes the oppressive heat tolerable, I sip on this endlessly drinkable Kolsch. This is so clean and crisp and a great way to watch the valley blanket itself in a calico sky. It's slightly peppery and earthy notes open the door for hints of harvest fruit across the palate. It has a grainy bready character. This is a beer that is steeped in rich German tradition and instantly transports you to Bavaria. I dare you to drink just one.
Hell Yes Munich Style Helles – ABGB's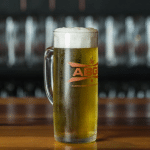 Austin has a rich German tradition which is probably why Lagers and Pilsners have been such a mainstay in the region. ABGB's Hell Yes is a Helles, which in sensory terms is a stark contrast to the aggressive hop forward IPA or the acetic punch of wild and sour ales. Unlike these aggressive flavor bombs that seem to ebb in intensity with each sip branding familiarity on the tongue, this Bavarian treasure uses hops more like a condiment that enhances the profile rather than dominates it and in so doing gains strength throughout the pint.
Live Oak Hefeweizen – Live Oak
(1615 Crozier Ln, Del Valle, TX 78617)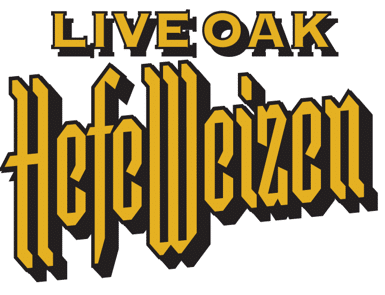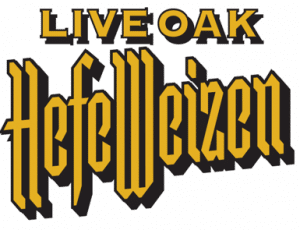 Memories of this beer span over a decade. First exposure was sitting at a campfire, telling stories to fellow cub scout fathers who have accompanied their boys to their first overnight campout. This beer pours a hazy orange that is full of bready flavors punctuated with small interruptions of banana esters and creamy vanilla. A slight lemon tang slides off the back of the palate as it rides the long malty finish. This is sweet, smooth, refreshing and extremely drinkable.
Spon – Jester King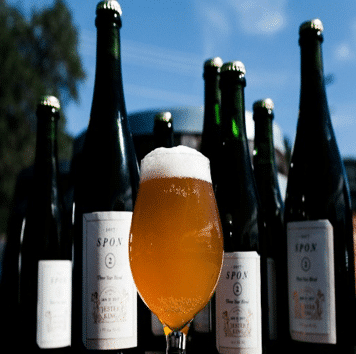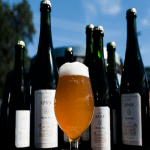 Spon has been a passion project for Jester King. It is their homage to the gueuze tradition of Belgian beer making. It is far and away the best American Methode Traditional (American Gueuze) I've tried. It certainly gives a reverential nod to the Belgian Gueuze masters like Cantillon, but this is unmistakably Jester King and that is a great thing. It is what gueuze is supposed to accomplish, the elements of a region in a glass.
Your nose and palate will dance with wet hay and spritzy lemon and light apricot with a wonderful funk that is the backbone of the beer. Notes of peppercorn and herbs like rosemary and thyme. No one note competes with the next, they simply roll across the tongue giving you something else to consider. It unfolds much like a good conversation that engages you and prompts more interest. Gueuze is my favorite style, so I'm likely very partial in this assessment, but it is a special treat beer to crack open with friends.
As has been my custom with my own friend group, I've introduced them to the many variations of this beer and it has opened up a whole new appreciation in our friendship as well as our palate. You can learn a lot about a person when you share a beer with them. Its not going to solve the debate over who is the better Big 12 power Texas Longhorns or OU sooners, but it's a start. It will at least make that debate more friendly.
Conclusion
Looking at my list of the best 8 Beers in Austin, TX, it is clear Austin has left its mark on me. I go there often. And the beers I have tried are the souvenirs collected along the shores of my better nature. Cheers everyone