A Quick Guide to Dark Beer – Everything You Need to Know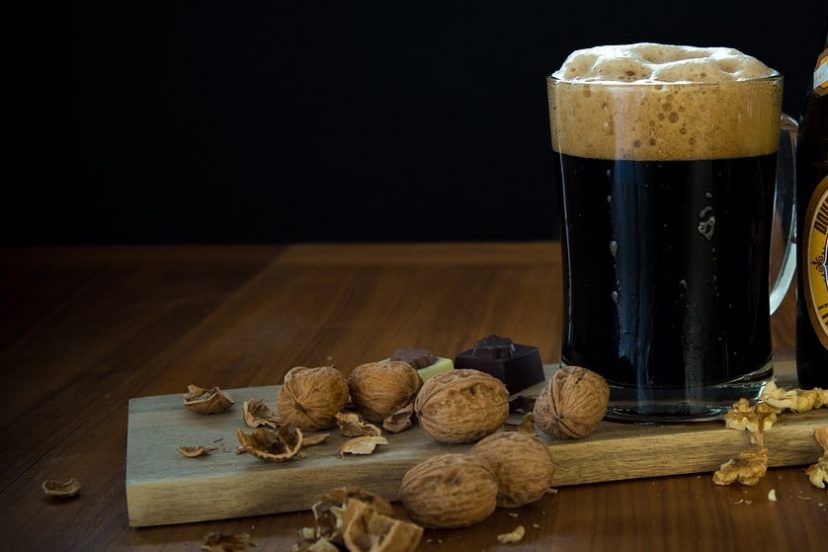 The History of Dark Beer
Beer is the oldest and most popular drink in the history of the world. Jesus himself probably enjoyed a few kosher varieties. In the history of recipes, beer (not clear if it was a dark beer) was the first ever written! Ancient Egyptians created epigraphical instructions and wall carvings, describing the brewing process in great detail.
Recipes for beer spread out from Ancient Egypt, and every corner of the earth now has its unique way with it. Frank Zappa famously said in his memoirs that "every country must have a beer and an airline."
The darker beers have been around as long as the rest of them, and in fact, lighter beer never became really popular until the 20th century when it became easier to produce a light and pale lager in large quantities. The most recognizable name in dark beer is Ireland's Guinness, but that by no means tells the whole story of The Dark Side.
Beer is appreciated for its lower alcohol content per glass, and this makes it the go-to "moderation" drink, but also good for chugging, which makes it fun. For that reason, it is often associated with social connections and celebrations. Bubbles always make things fun, don't they?
What Makes a Dark Beer?
Some mistakenly believe dark beer is dark because of higher alcohol content – not so. It is also believed that dark always equals bitter, and that is true to some extent. The dark color comes from the level of roast in the plant ingredient that makes up most of the beer, and inevitably a darker roast will mean more bitter.
Dark Beer = Bitter Beer?
It's like coffee that way – the bitterness will coincide with the extent of the roast.
In the case of malt beer, this is made from barley that is germinated and kilned. Small adjustments in the malting process make noticeable differences in sweetness, bitterness, and color.
What Does Dark Beer Taste Like?
In a dark beer, you'll more easily discover other flavors; however, reminders of other comforting dark things like nuts, chocolate, coffee, and burnt toast. That's why it is widely considered the "winter" beer, while other mainstream, lighter beers tend to be more appreciated on hot summer days.
This article should help you make decisions based on the flavors you can expect. Beers made with kilned and roasted barley will consistently produce a nutty and toasty experience, while plain roasted barley will be coffee-like, dry, and bitter.
Between these and the ultra-lights, you'll find plain roasts using a variety of grains, not just barley. They will be sweeter and feel more like caramel with hints of raisins or prunes. Malts will be the lightest darks – more gold than brown -made with wheat and rye as well as barley, and you will discover these milder, flourier, and definitely creamier.
Does Dark Beer Have More Calories?
One thing you must recognize about the dark beer style varieties is that this almost always means the beer contains more calories – no such thing as a light-dark, in other words.
Is Dark Beer Good For You?
Color coincides with carbohydrates, and sadly, those calories are not nutrient-rich. If you can make other adjustments in your diet to accommodate The Dark Side, then let's go there together. You might find yourself seduced by the power of the Dark Side…
To help you understand the (definitely more than) 50 shades of beer as they are known in enthusiast circles, here is a brief list of types from light to dark: lager | malt | ale | stout. Beyond that, you have beer "styles."
In order of color, you have blonde | cream | pale | wheat | India pale ale | lime | pilsner | golden | honey | fruit | amber | red | brown | strong | dark. Among darks, you have porters and imperials. For our voyage through the world of dark beer, we are going to look only at malts, ales, and stouts, and generally, only those ranging from red to dark.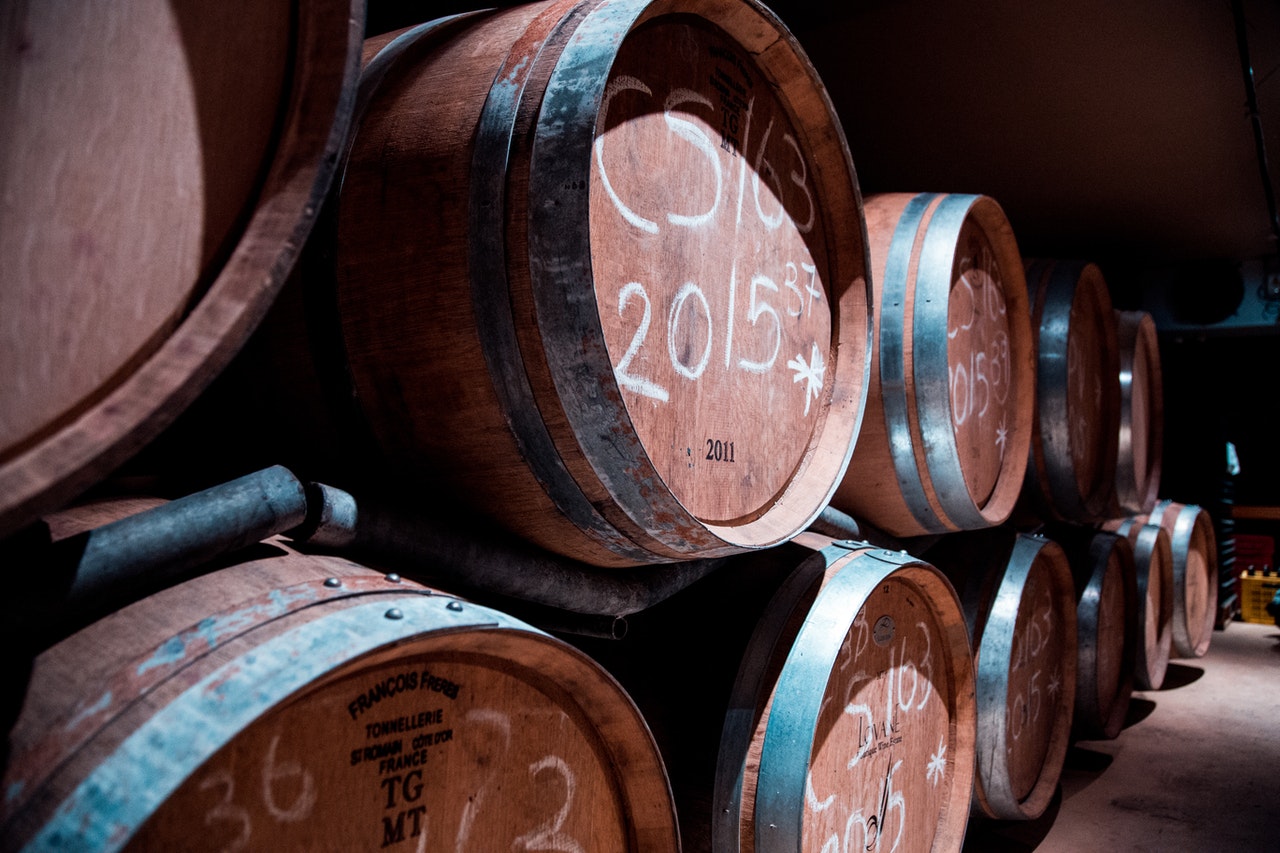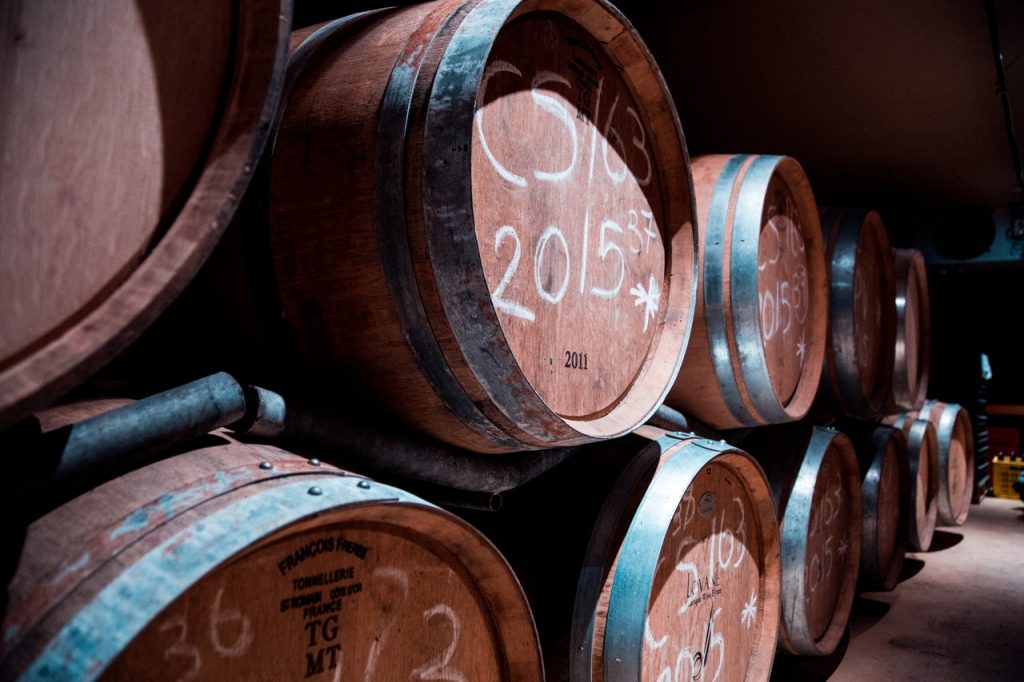 In the beer color spectrum, you will also find other influences worth your attention: purple is seen in plum and blackberry brews, green when brewed in oak and old wine barrels, and blue from blueberries, coffee, and bourbon barrels.
Our journey will pay particular attention to craft breweries across the US. Beer has been around a long time in England, Japan, India, Belgium, Germany, Ireland, and the Netherlands, but let's not discount the past 500 years of New World discoveries. A lot of pioneering imagination and the local flora and fauna have created a truly unique family of beers.
Let's pretend we're fallen pilgrims on a dark journey across America, east to west.
What are the Best Dark Beers?
East Coast
New England boasts three of the best craft breweries in the world and even made their way onto the site RateBeer's Top 100 Brewers in the World list for 2019, and not just the Top 100, but the top 5! Boston's Trillium made it to number 3, and Tree House Brewing Company came in 4th.
At the top is Hill Farmstead. Be still my heart. Never will you see more variety and imagination in the brewing of beer. With all the varieties presented in searchable format, their web site is a delight in itself.
Seriously, set aside some time for the Hill Farmstead site. It is oodles of educational and philosophical fun. You can look up beer by the age, yeast, aging method, and color.
Hill Farmstead brews a wide variety of darks, not the least of which is a series known as Civil Disobedience. This series is on the light side of dark, and pours golden, but brings a nice floral and tropical porter experience.
Hill Farmstead has other darks to explore, but this one is just fun – the name notwithstanding – and wonderfully disobedient in its many subtle hints.
Madness & Civilization is also worth a look. Aged for up to two years, this stout is brewed in a blend of whiskey and bourbon barrels.
If we're talking about craft beer on the east coast, Portland, Maine demands a mention. Historically, Portland is a proud brewing city and brings us the singular pleasure of the Foulmouthed Brewing Company.
Incidentally, Foulmouthed has two delightful darks; Blue Balls, barrel-aged dark Saison aged on blueberries, and Knightvillian, a German-style black ale. This will bring you a chocolate malt beer taste while being light-bodied.
The South
In Morganton, North Carolina, also a proud brewing city, you will find Fanta Flora Brewery. Fonta Flora has a handful of imaginative darks, especially their – Float the Stars (red flanders style) Snug Glove (blackberry wild ale).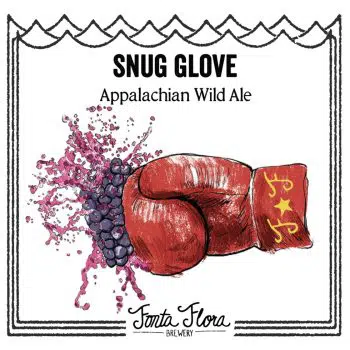 Fonta Flora Brewery integrates the soul of agriculture with the artisanship of zymurgy to create a menagerie of rustic and savory libations. With an emphasis on seasonal flora, Fonta Flora brings English tradition and Belgian inspiration to the Appalachian mountains of North Carolina.
Dixie Beer's Blackened Voodoo is the only lager on our list. A member of Dixie Beer's Voodoo Series, it bears mentioning because of the "blackened" part. This is a way to darken beer that isn't done anywhere else. This beer might officially be a lager, but it will feel like gumbo and Cajun blackened chicken on an August night on Bourbon Street.
It is concocted in New Orleans and is a true witches brew, magical and mysterious. You never quite know what it is you're drinking with Blackened Voodoo. The queen makes certain of that. This is definitely part of its Louisiana charm.
The Midwest
Grand Rapids calls itself "Beer City, USA." Let's ignore the obvious ones and take a look at a newer brewery with a delightful and uber-Midwest American baseball theme, The Mitten Brewing Company. Try the Mitten porter, Barrel Up brown ale, and the Charge the Mound porter.
Some other notable darks in the Midwest:
Bourbon County Brand Stout from Goose Island Beer Co combines the best of Kentucky and Illinois, aged in a bourbon barrel, brewed in Chicago.
Abraxas Imperial Stout from Perennial Artisan Ales in St. Louis, Missouri, brings us a pastry stout, full of spice and everything nice, with cinnamon, vanilla, and chili peppers.
Bam Biere from Jolly Pumpkin Artisan Ales, the brewery with locations across the US, including Detroit, Dexter, Ann Arbor, Dearborn, Grand Rapids, Hyde Park, East Lansing, Royal Oak, and Traverse City, offers unpretentious flavors including lemon, straw, hay and a touch of oak. This is also the only one on our list that offers hints of coriander.
Peruvian Morning from Central Waters Brewing in Amherst, Wisconsin, gives us a bourbon barrel-aged coffee stout with hints of vanilla and chocolate.
Crazy Dutch Dark Beer
The Poet from New Holland Brewing is our only Dutch variety, coming to us from New Holland, Michigan. The Poet is an oatmeal stout, creamy and roasty. Oatmeal stout is originally English, not Irish, as some might wonder – Guinness is not an oatmeal stout, just so you know.
The Dutch were fond of it too. Incidentally, New Holland has several darks worth mentioning: Dragon's Milk Series (this contains several varieties providing unique hints such as hazelnut and marshmallow), Ichabod (their pumpkin ale), and The Call, a foeder-aged sour ale.
Hunter from 18th Street Brewing in Hammond, Indiana, is a double milk imperial stout and is unusually fudgy.
Dark & Curvy, Piece Brewery, and Pizzeria are German-style, perfect for winter with notes of banana and cocoa, from Chicago, Illinois.
Colorado, Washington, and Oregon
Our Oregon Pick: Oyster Stout, Upright Brewing Company – more traditional London style stout. No oysters are involved unless you order them. That's just the name.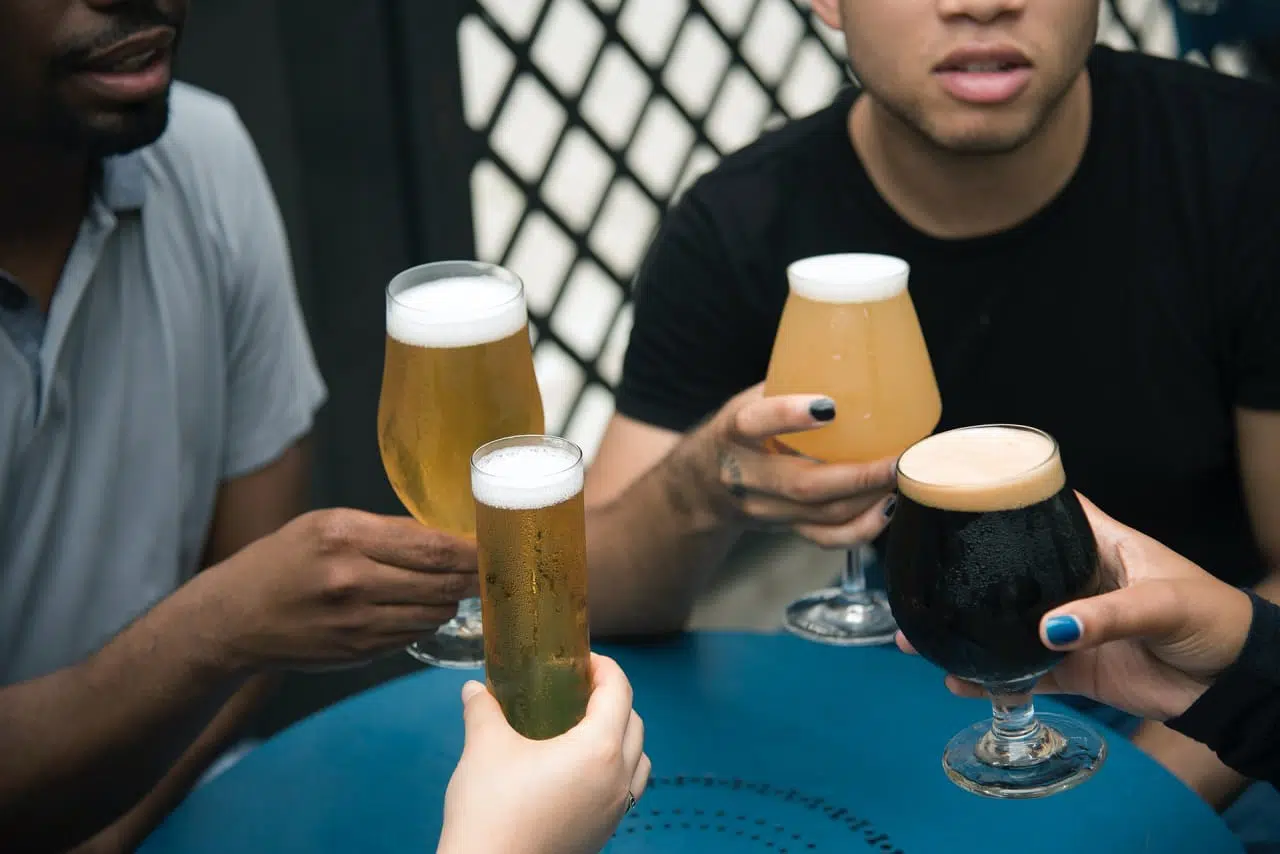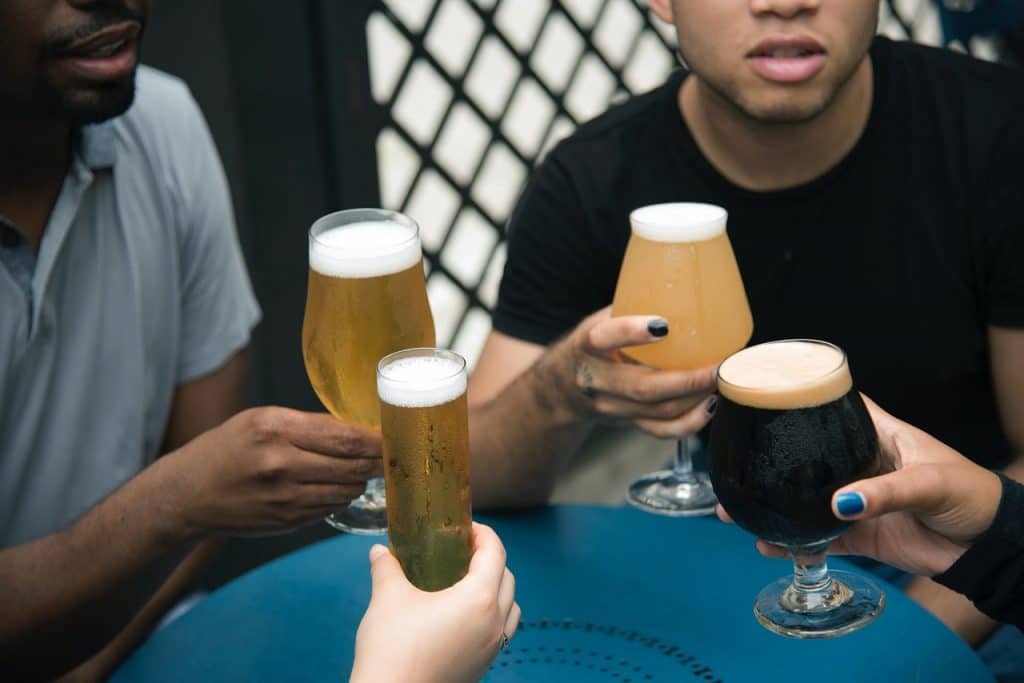 Our Colorado Pick: WeldWerks – Medianoche. WeldWerks Brewing started like many other successful businesses: in a garage. Neil Fisher (co-founder and head brewer) began home brewing with friends at his home in 2009.

Our Washington Pick: Doppelbock Lager, Chuckanut Brewery – dried stone fruits, chocolate, full-bodied, toffee lager.
California and the Southwest
California is known as wine country, yes, but with more than 900 breweries, the state is one of the largest producers of craft beer in the country, and from the sun-scorched south to the moist forests of the north, you will find wondrous variety.
Goshawks Grasp from Horus is a creamy hazelnut and chocolate wafer character stout, with a super smooth, thick body up front. A tangy, sharply somewhat astringent booze is dampened a little by the fluffy carbonation before the semi-dry finish. It also seems to get thicker as it warms. This might be a hazelnut coffee lover's delight, especially if one like's their drinks a bit more assertive.
California Dreaming
Peach Afternoon from Lost Abbey Brewery in San Diego brings us a French Oaked Sour with Masumoto Peaches and Peach Tea. Huge peach aromatics and pleasant tartness lead to crisp tannic bite on the finish.
Christmas Ale from Anchor Brewing in San Francisco is the only holiday beer on our list. The brewery only sells it from November to mid-January. It is a classic, subtly spiced winter warmer layered with all the darkest favorites: Mexican chocolate, spices, caramel, and coffee.
Another treat from Anchor is the Anchor Porter, the blackest of the black. This will leave you dreaming about toffee and chocolate, and the Anchor web site claims it is surprisingly drinkable – not as bitter as other really dark porters. Picture yourself at Fisherman's Wharf with Bing Crosby playing on the outdoor speakers.
Black is Beautiful. Another imperial stout comes to us from Russian River Brewers in Santa Rosa. This beer was created expressly to promote equality and inclusivity. Proceeds from sales are donated to support the fight against police brutality and support those who need defense funds. Notes of coffee, toffee, and smoke, this stout is a new and refreshing dark experience.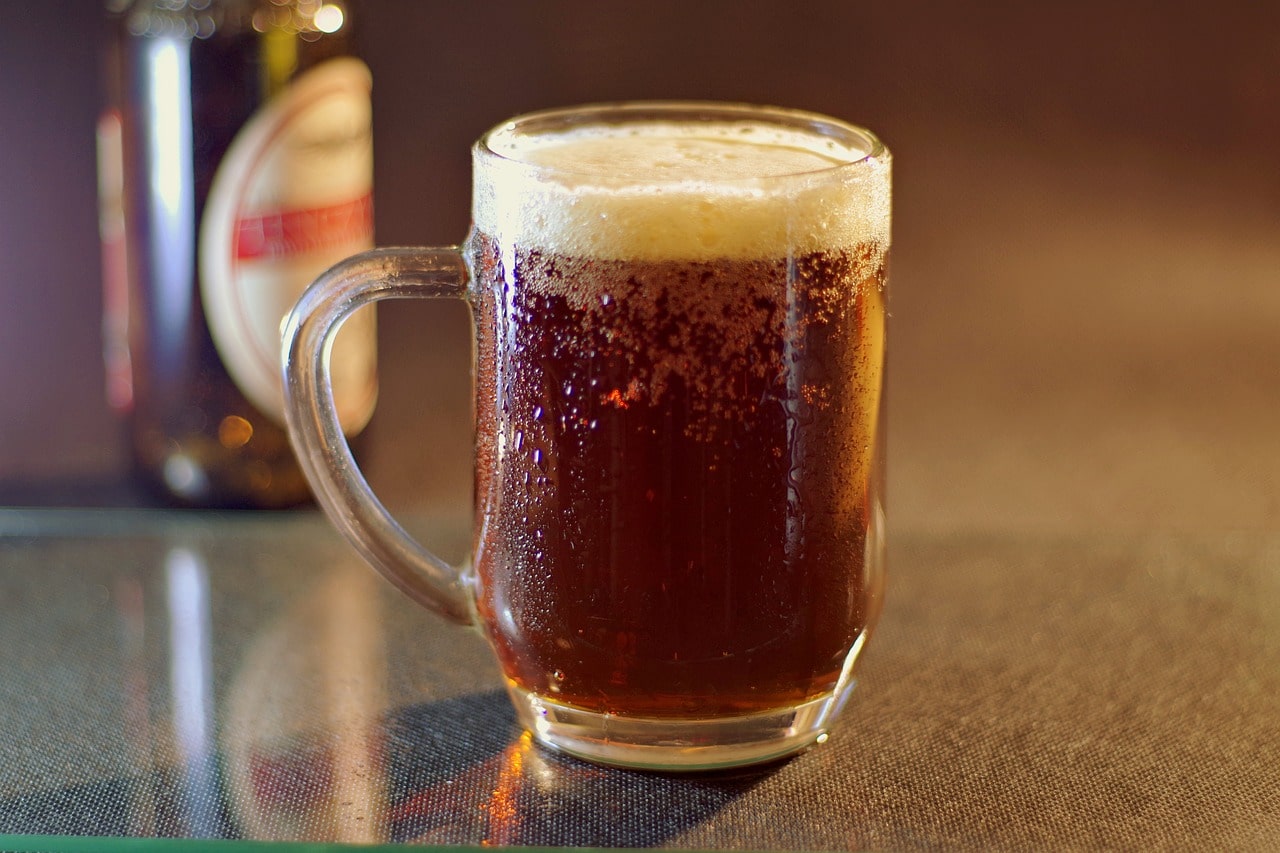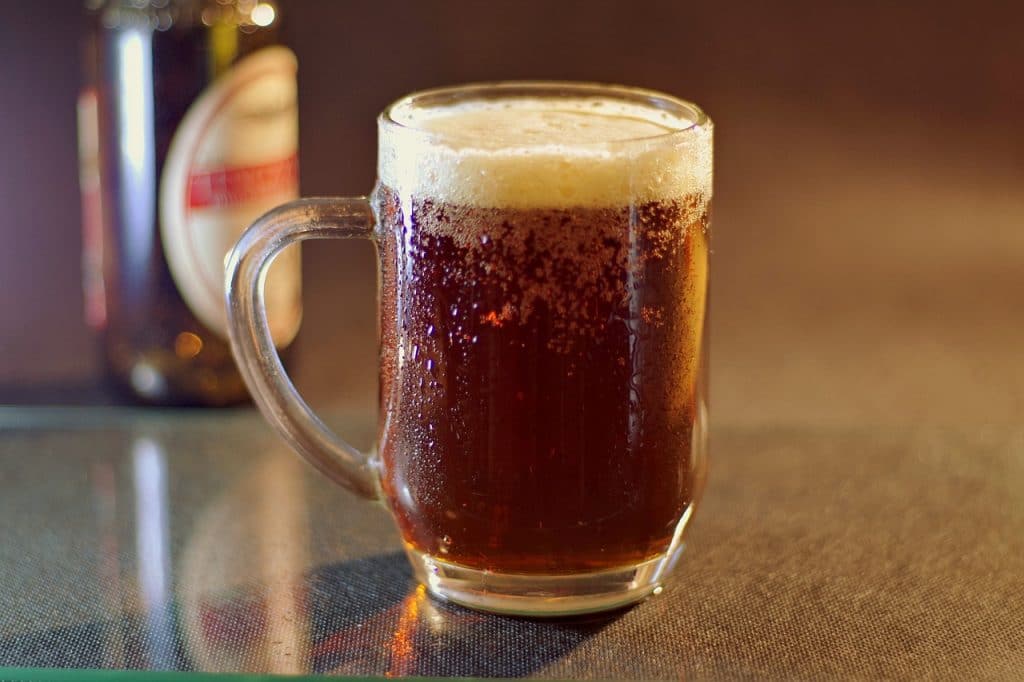 Alaska and Hawaii
Alaska is the last place you'd think of for dark beers – apparently, it is an untapped beer paradise. The Alaskan Brewing Company brings us Alaskan Amber, a really red brew brought about through slow fermentation. You will notice hints of spruce and cold mountain air. If you travel all that way, make sure you sample the others too.
Last but not least, the Maui Brewing Company brings us Coconut Hiwa, a porter with hints of tropical coconut and cocoa.