Pale Ale vs IPA – Is There Really a Difference?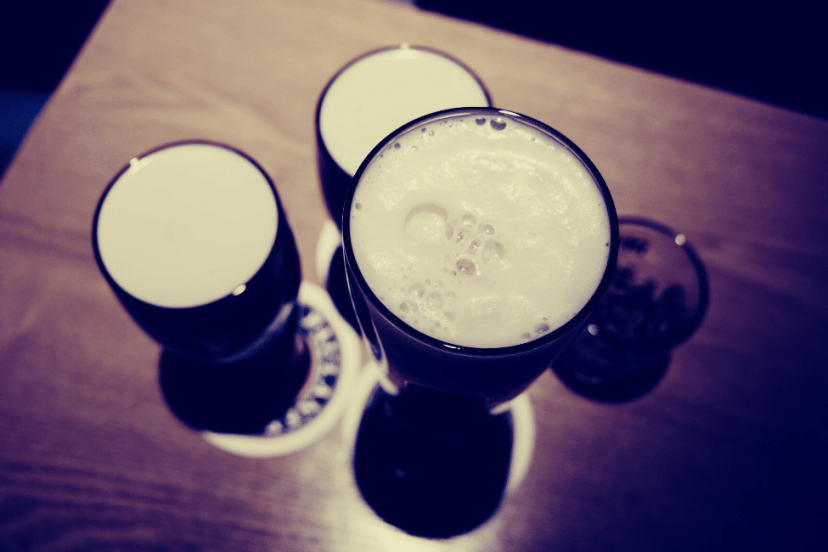 The History of Pale Ale
To understand the difference between a pale ale and IPA (India Pale Ale), we must first learn a little more about how beer is made.
Pale ale, like many recipes over the centuries, was a serendipitous accident. A batch of beer was brewed in England circa 1703 using something called coke, and we don't mean the kind that we once included in the popular cola.
The coke didn't go directly into the beer – it was used to roast the malt. In those days, coke was a very pure fuel produced from coal. When coke burns, it produces almost no smoke. In 1703, this resulted in a lighter beer with a milder taste, which was why they dubbed it "pale ale."
The Full Story of "Ale".
That isn't the full story, though. The full story involves a little plant called a hop. Hops are the female flower of a plant called Humulus lupulus. They are members of the Cannabaceae family, better known as cannabis and hemp, which means they provide natural bitterness.
At the same time, they perform admirably as a preservative. Hops, therefore, were used in brews for hundreds of years as a bittering agent but became much more useful once beer had to travel over long distances.
Hops look like little green pinecones. You will notice them most in the aftertaste of malts and ales. When you take your first post-sip breath, you'll find the slightest sharp, citrusy note of cannabis – that's the hops talking. They were originally added to beer to enhance flavor, and the preservative properties were discovered later. When a beer has distinct, easily identifiable, and usually bitter flavors, they are described as "hoppy."
Brits began living in India in the 19th century. It wasn't long before they began missing the hoppy brews of home. Brewers originally didn't believe the beer would survive the long voyage, so they added some extra hops and allowed fermentation to advance a little further to produce more alcohol. By the time these bottles arrived on the Indian subcontinent, not only were they well-preserved, but they were even hoppier, and the homesick Brits couldn't help but fall in love. This type of extra-hoppy brew was henceforth known as India pale ale, or so we've all heard. Turns out, even this story might be the stuff of legend. The more stories you hear about something that turns out not to be true, the more interesting it becomes, so let's go with it, shall we?
Bittering Agents in Beer
Before long, brewers began experimenting with other bittering agents in place of or in addition to hops. Ironically, these were ingredients used in the centuries before hops were discovered: myrtle, pine needles, heather, marigold, and dandelions. Beyond that, brewers began resurrecting fruits, herbs, and vegetables in brewing recipes, which added more unique flavoring.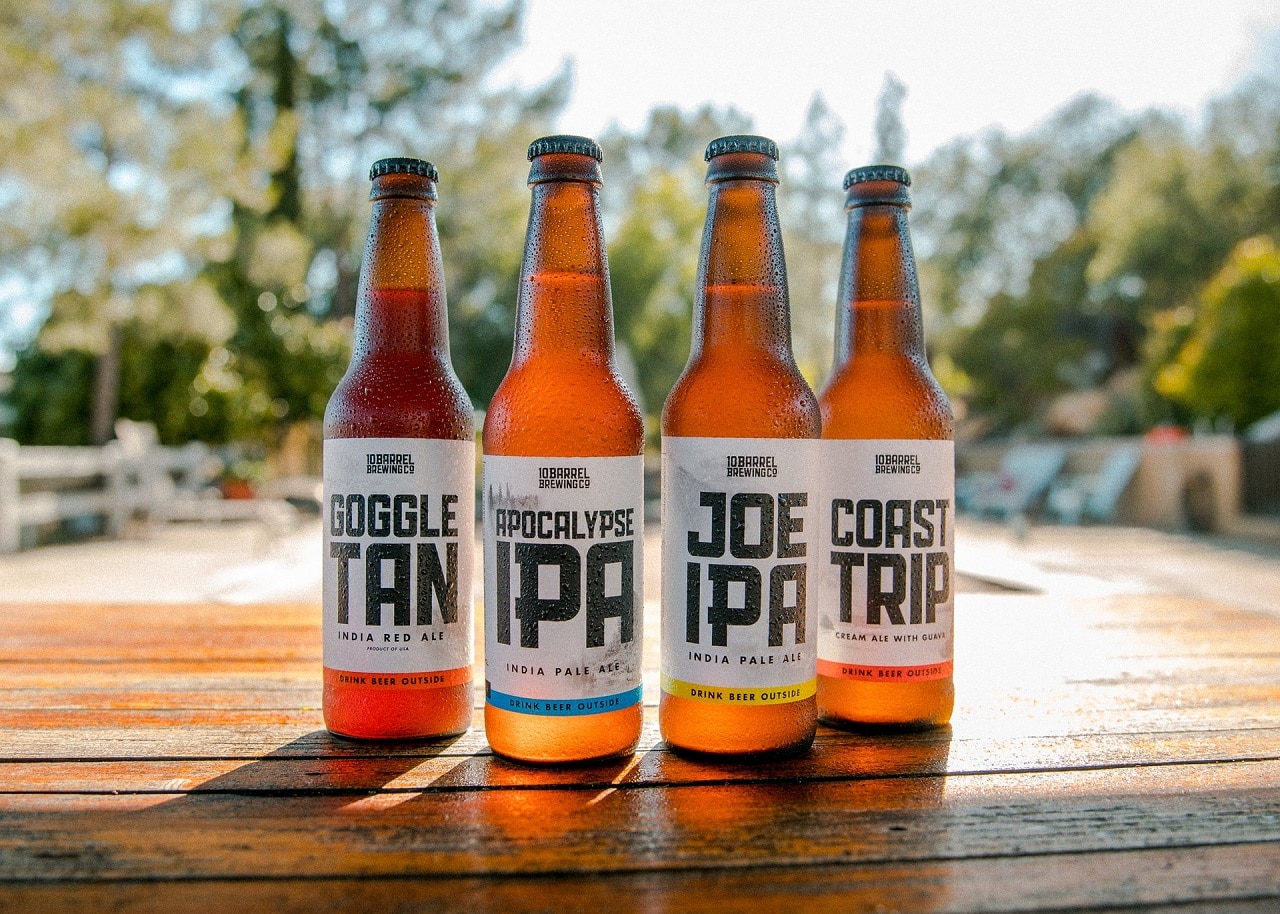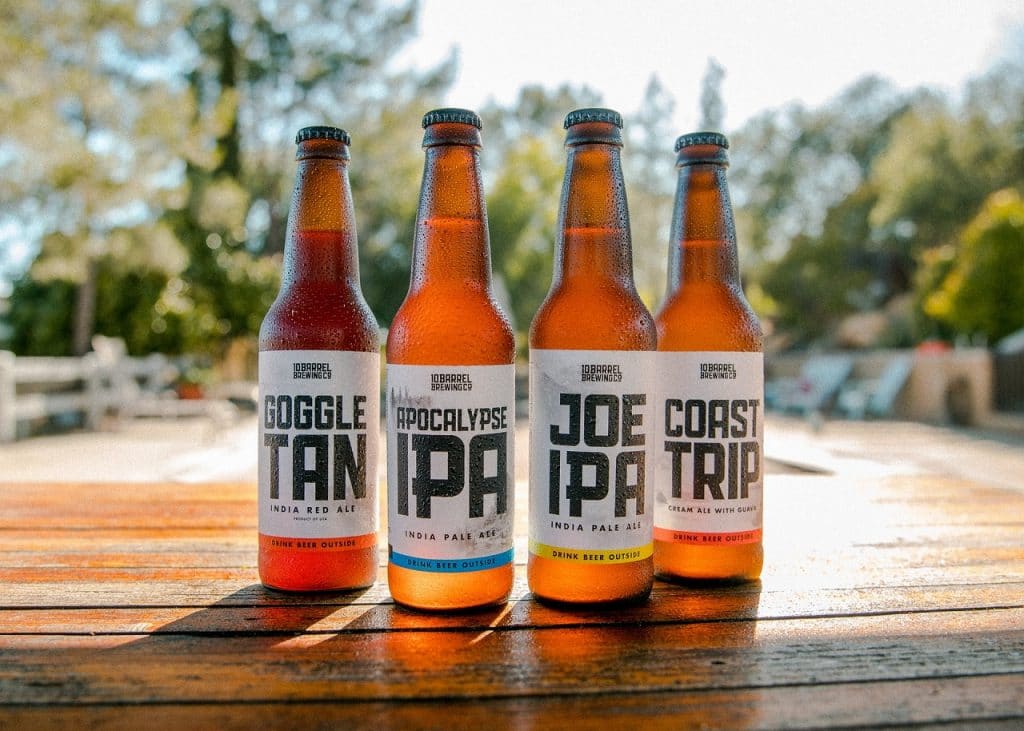 India pale ale, for all intents and purposes the hoppier version of pale ale, has been around for nearly two hundred years. Still, a notable development is American India pale ales, which are only about 40 years old.
The indigenous flora and fauna in American have strongly influenced the hops going into these brews, as has a healthy competition for the most surprising crafts, which has brought us a wonderfully unique American India pale ale tapestry. Because of it, a wider range of flavors is possible.
American India pale ales are – figurately speaking – a good, old-fashioned break-neck rodeo ride from spicy to floral to fruity to citrusy to grassy to earthy to evergreen and back 'round to spicy again.
Why the Question – Difference Between Pale Ale & IPA
The reason anyone ever wondered, is there a difference between a pale ale and India pale ale in the first place, is that over the years, some pale ales have become practically indistinguishable from India pale ales, even for beer enthusiasts.
Recipes and brewing practices have branched out so prolifically and evolved so rapidly that pale ales have become hoppier, and India pale ales have become milder. Now we have to do our homework to know the difference.
Craft brewers across America are in an ongoing, unacknowledged death race for the hoppiest IPA beer, so many brews will become ever bitter-er. At the same time, brewers are challenged not to create unapproachable brews, those appreciated only by those willing, as a badge of honor, to delude themselves into thinking that the inhumanly bitter really does taste pleasant.
IPAs to Avoid
Avoid those IPAs that have clearly been conjured to one-up a rival brewery. Once you've read up on hops, hop flavor, hop bitterness, and IPA, talk to the brewers themselves. Go on the brewery tours when you're in the respective regions. Listen to the podcasts and read the beer writers. Find the IPAs that have been around a while and haven't managed to scare off enormous crowds.
Educate yourself about the background of every PA and IPA brewery you try, particularly the recipes but also, and perhaps more importantly, the processes. Find out what has gone into their brews, particularly the IPAs, and we're not talking so much about ingredients as we are about the brewing steps and the post-bottling storage. Freshness is a factor in the bitterness. Don't let a downright vitamin tonic bitterness in one IPA scare you away.
To gradually cultivate your palate, try some milder IPAs. This might sound silly but keep a craft beer diary. Record your experiences with the craft beers at the moment. If what we've told you so far makes sense, continue. You can also use our tasting card to keep notes.
List of the Best Pale Ales and IPAs
Here is a carefully curated list of 12 interchangeable PAs and IPAs you will try in succession. By number 7, you'll not only be able to tell the difference. You'll be ready for a new adventure, so we've included a final 5 with the wildest on the American craft beer frontier.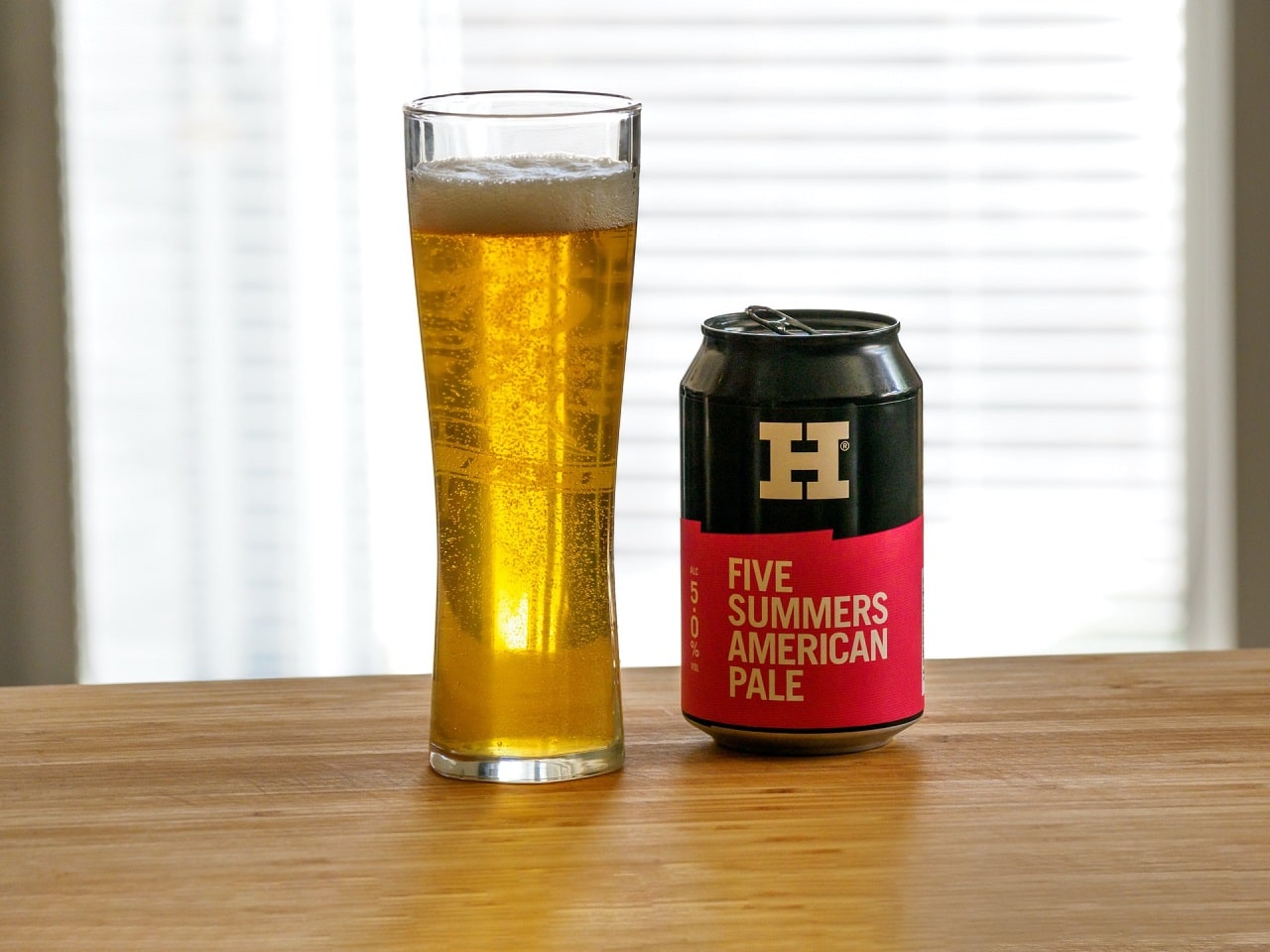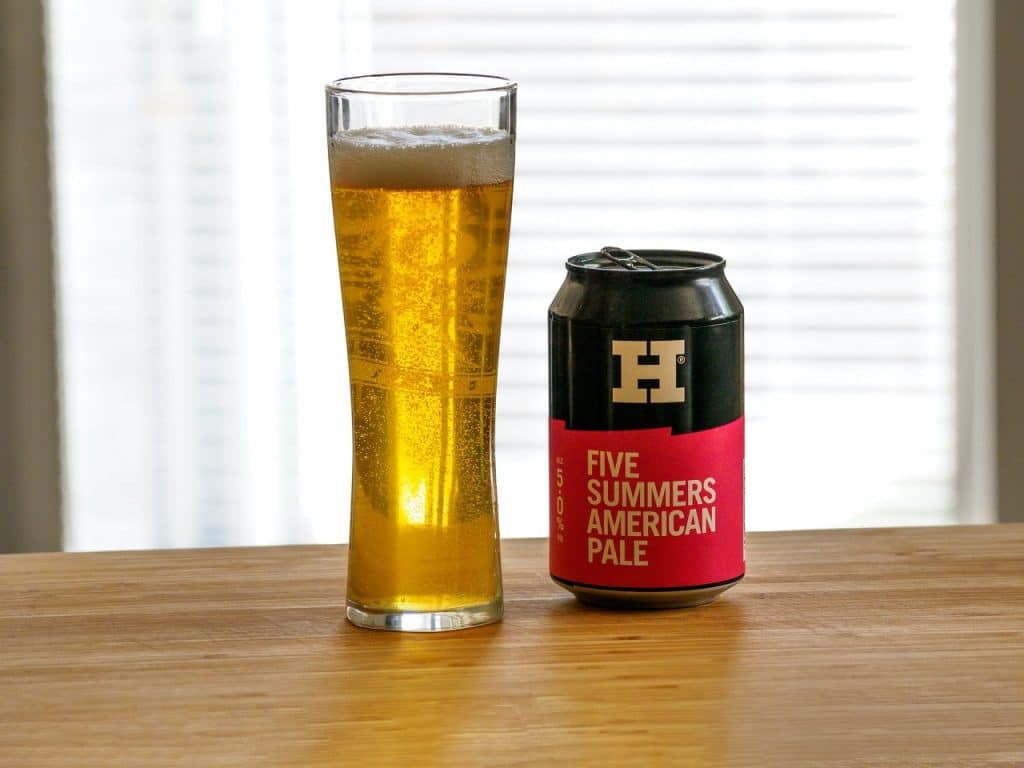 Pale Ale vs. IPA Differences Taste Now
To start, we're going to the West Coast. Bagby Beer Company. Bagby Beer is a former mid-century BMW dealership transformed into an indoor-outdoor, 2-story brewery and restaurant, led by long-time San Diego professional brewer Jeff Bagby and his wife, Dande. We will throw you into the fire with their Dum Dum American IPA. Characterized by floral, fruity, citrus-like notes; dank/piney expression consistent with the style. Dum Dum is a medium-bodied beer. Tick on the bitter side against subtle malt sweetness.
Lake Lightening from Hog's Head Brewery in Colorado is your first PA. It rates well on popular lists and is known to be mild. It will feel like breakfast biscuits, but also might surprise you. This is the PA that's going to help you start understanding what "hoppy" means. Take your time with it. Again, no matter how you feel about it, record your experience with less emotion and more analysis. For this process, that part of you has to learn to step back.
If you're still nervous about bitterness, try Creature Comfort's Tropicalia IPA. Fruitiness from citrus and ripe passion fruit offsets the bitter of a hop-rich brew. This is a reasonably safe way to graduate into another IPA realm of hoppiness.
Keep Tasting Pale Ale vs. IPA
Yum Yum is a famously mild PA from Three Floyds brewery. It's actually part of a series, whichever one you choose, you'll be in the right territory. This will start to test your ability to tell the difference between them. Don't bother complaining – you needed a new challenge anyway. This list includes an intentional mix of the bitter and mild, with a lot of local flavor influences.
Hill Farmstead Brewery of Vermont is a world-renowned brewery consistently rated highest on RateBeer for the past five years. They have several IPAs, but for your foray into the IPA world, you will begin with their Friendship and Reunion IPA. This is another citrus variety, and the name itself should provide some comfort. While you're looking at Hill Farmstead, test some of the others. Hill Farmstead has one of the most impressive varieties in the world.
Alright. Now you've done some respectable exploration. Go back through your notes. What did you learn in 1-6? Now you're going to travel to Pharr, Texas, on the Mexican border. In Pharr is a brewery called Big River Brewery. The IPA you're going to try is El 956. This will be a lot like the ones you tried in 1 through 6. The one difference is that, before you taste El 956, you're going to cleanse your palate.
Can You Tell the Difference Between Pale Ale and IPA yet?
Before the El 956, you're going to try Big River's Big Dill. This is a kettle sour that reminds you of the difference between a kettle sour and a pale or India pale ale. The Big Dill reaches up and bitch-slaps you into a kettle sour stupor. From there, you're going to come back to the world of pale and India pale. (Since you made the trip to Pharr, you may as well try Big River's Pineapple Milkshake and Orange Creamsicle Ale, two milkshake IPAs that truly speak to the variety of American IPAs developed over the years.
Off the coast of Florida in the southernmost part of America is a little place called Key West. In Key West is a little brewery by the name of First Flight Island Restaurant and Brewery. Here you're going to try the Maverick IPA. This one is going to test your senses. The air from the Keys is going to distract you, but don't let it. Focus on the Maverick.
Moving west, you're going to visit Old Sheepdog Brewery in El Paso, Texas. Try out Ol' Yeller. Take notes.
You should be Pale Ale vs. IPA Savvy By Now
Heading north now. The EKG Amber from the Foxhole Brewhouse in Minneapolis, Minnesota. EKG Amber won the Bronze at the 2017 Beer Open Championship. This beer masterfully brings together floral and toffee and caramel. This is described as malt-forward and even features a bit of chocolate. By now, you will be able to appreciate the quality of this award-winning beer. Test yourself. After everything you've tried so far, see if you can feel the quality.
Now you're ready to go full-on, bad-ass bitter IPA. Todd the Axe Man is about as bitter as it gets. This will feel like sucking on a grapefruit. This is what India Pale Ales were brewed for, particularly American ones. Todd the Axe Man is brewed by Surly Brewing Company, with several US locations.
While your antlers are locked in negotiations with Surly, you will also climb aboard a ship on the river Styx. A few miles upriver, you're going to see a lot of smokestacks and burning piles of tires. It will smell like all the ashtrays from veteran's affairs offices, circa 1971. There you'll disembark and wait for a while on a picnic table made of the same thorns they wrapped around Jesus's head. At quitting time, the pain factories will close up, and you'll meet child murderers, a few ruthless dictators, and a hell of a lot of lawyers. For their own use, because it's a tough crowd this far upriver, they brew an IPA known as Furious, the beer that reputedly built the Surly brewery. Apparently, Furious is "aggressively hopped." The hops in Furious include hell's local varieties: Warrior, Ahtanum, Cascade, Simcoe, and Amarillo. If this hasn't happened during our journey so far, IPA will make hops – and India Pale Ale, painfully real for you.