The Best Wild Ales and Sours in San Diego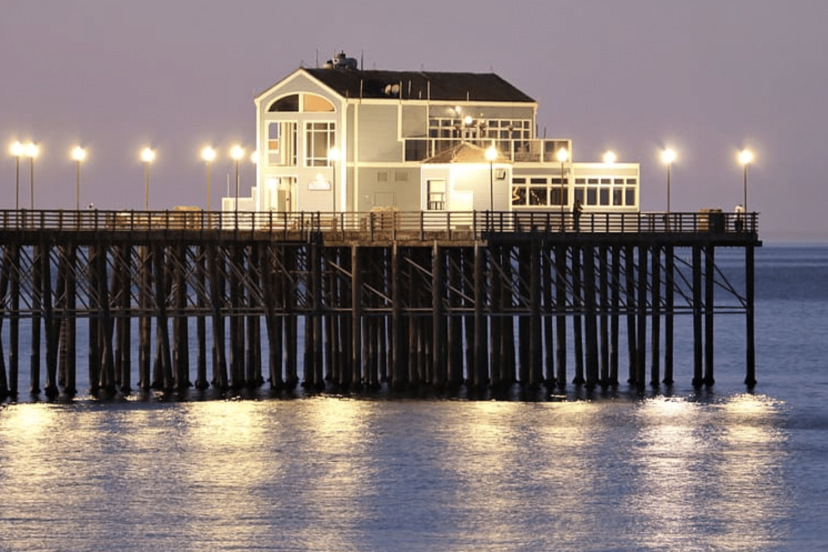 Before we get to our list of the best wild ales and sours in San Diego, let's discuss the category. The world of sours and wild ales is exciting and funky. They were being made as early as 4,000 B.C., probably due to the fact no one really knew about bacteria and how it dramatically alters beer's flavor.
Naturally occurring bacteria such as Lactobacillus (lack-toe-bah-sill-us), would have been present introducing a tart, dry acidity you can now usually find in a Berliner Weiss. Nowadays, we intentionally add these sour flavors and have created a plethora of sour styles; everything from lambic to oud bruin.
Wild Ales and Sour beers are great; from their complex yeast character to their intense tart flavors that make your face scrunch up, and your eyes water; there's no better feeling! We'll be diving into a few of the best wild ales and sours in San Diego. Before we head into this sour journey, make sure you check out our last San Diego article all about the best IPAs in the area.
(155 Mata Way, Suite 104, San Marcos, CA 92069)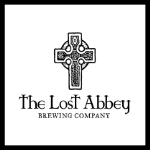 A brewery founded in 2006, inspired by Abbey-style beers made by Belgium Monks. If you've never tried any form of Abbey or Trappist ale, then I suggest hurrying over to Lost Abbey as swiftly as you can, because they have some truly amazing styles to try.
They offer a selection of seasonal, year-round, and non-denominational brews, with everything from Belgian Quads to bourbon barrel-aged stouts. I personally would suggest a visit to their tasting room in San Marcos and trying maybe everything they have to offer…but I'll give you a couple of best sour beer recommendations to get you going.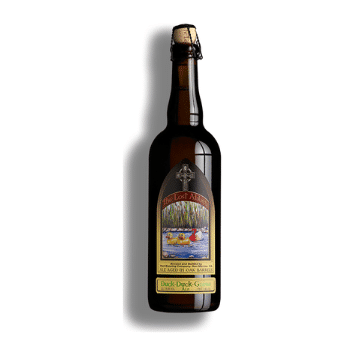 Duck Duck Gooze
There are some of the beers that are legendary within the realms of this brewery. Duck Duck Gooze is certainly one that's loved; a 7% ABV gueuze style beer, made from a blend of young and old lambic inspired beers. It's one of the brewery's most sought after beers since it was released in 2009, but sadly only a small batch are released every three years, and they sell out pretty swiftly. Not to fret, they occasionally showcase it on their tasting room's vintage list.
Cable Car Ale
A very tart beverage with loads of oak flavors, and that beautiful Brettanomyces funk. Another we just can't miss out on is Cable Car Ale. This is a 7% ABV wild ale and it's also a legendary brew from Lost Abbey. Described as nothing short of a work of art, this wild ale is something special for sure.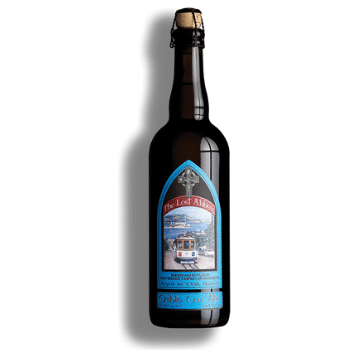 The aroma introduces a fruity joyride of pears, peach, and apricot flavors. Complimented by a funky zest, the acidity is tart and present but balanced with notes of fruit and spices.
Peach Afternoon


Fresh off collecting a little hardware at the 2020 GABF, Lost Abbey has found a gem with Peach Afternoon. This involves an unique blend of Masumoto peaches and peach tea. PA pours a hazy gold and smells of super ripe peaches. This beer sports a rather thick mouthfeel that is in keeping with the velvety texture of peaches in general. Clocking in at an extremely drinkable 6% makes this beer special.
Framboise de Amorosa
Our final pick for Lost Abbey is Framboise de Amorosa and it shouldn't be avoided; it's currently in their seasonal collection, so I wouldn't hesitate to try it while you still can.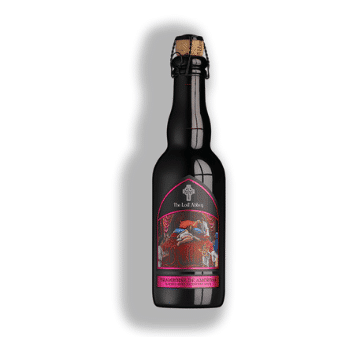 It's 7.8% ABV, and on the first sip introduces a very sweet raspberry flavor that morphs into a drawn-out sour finish. There's a subtle hint of oak and a smooth acidity to it, making it a delicious, complex beer. Without a doubt if you are looking for the best wild ales and sours in San Diego, Lost Abbey must be on your list of stops.
(8262 Clairemont Mesa Blvd San Diego, CA 92111)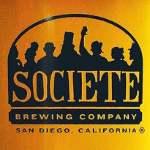 This brewery is another for serious beer drinkers. They focus on the intricate and impressive, with such a vast variety of styles. Established in 2012, they've gone on to sell their beers all across America; they're really that good!
They focus on four different series: Out West, which is an exploration into the flavor of the hop. Old World focuses on traditional European brewing. Stygian, is a tribute to the river Styx incorporating roasted malt flavors. And Feral showcases their aged and blended creations. They put so much love and care into everything they create, that it would be unfortunate to miss out. As we're looking into sours in today's article you're going to want to focus on what they offer in their Feral series.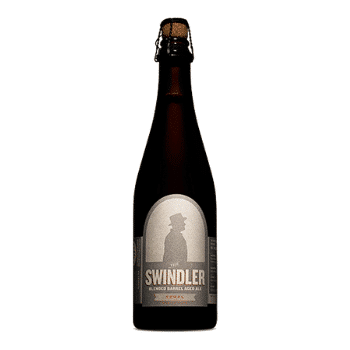 A personal favorite of ours is The Swindler, a 6.2% ABV blonde ale with Champagne qualities. Aged in California wine barrels, which introduces a light effervescence and restrained tartness.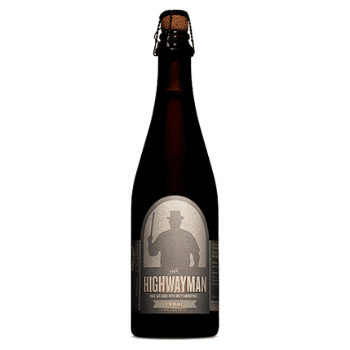 Another that's just divine is The Highwayman, a 6.6% ABV Brett-aged pale ale. Brettanomyces can often be a little overpowering on the senses, and its funky flavors can put people off. Societe's beer is a fantastic demonstration of a balanced sour experience, with bright fruit and earthy undertones. 
(9366 Cabot Dr, San Diego, CA 92126)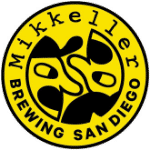 A microbrewery originally established in Copenhagen, Denmark in 2006, it's gone on to do great things in the craft beer world; we now have a very successful San Diego brewery and taproom, offering up to 24 draft beers. Mikkeller does some amazing German and Belgium beers, including some superb sour beer.
I could literally write a book on the amazing sour and wild ale selection they have, but I'll just touch on a couple today. One that's loved is Passion Pool, a 4.5% ABV fruited gose, filled with passion fruit, raspberry, and sea salt. This sessionable ale gives the drinker an intense passionfruit aroma followed by a refreshing hint of salt.
Incredibly drinkable and moreish. Mikkeller make some interesting creations that don't often sound like they'd work, but boy do they! One of these examples is Raspberry Blush, a 4% ABV Berliner Weisse flavored with raspberries and coffee. It may sound like a bit of an odd one, but raspberries and coffee go surprisingly well together.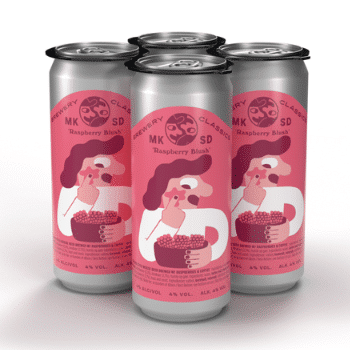 It holds a very powerful, tart aroma but the coffee balances out the acidity quite beautifully. A smooth, fruity beer with very pleasant acidity.
(4202 Sorrento Valley Blvd San Diego, CA 92121)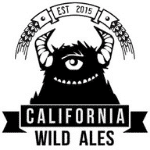 This epic brewery is all about the sour. Born out of a love for a funky, sour beer they focus on the complex and dedicate months to producing the perfect sour. They revel in barrel-aged sours and have some of the best creations you will ever taste.
The wonderful thing about this brewery is that they truly have something for everyone, even if you're completely brand new to the beer world, there's definitely something for you. One of their most popular beers is Peach And Nectarine Golden Sour, which sits at 4.7% ABV. A golden ale fermented and aged for 9 to 12 months bursting with sweet peach and nectarine flavors.
One thing is for certain, and that's that fruit and sour go together perfectly! Another one of theirs for the bucket list is Salted Yuzu, a 4.7% ABV golden sour ale with the addition of Yuzu. If you've never tried Yuzu, then this is the perfect scenario in which to try it.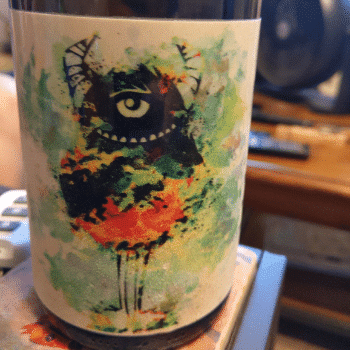 A citrus fruit that originated in Central China, but more commonly grown now in Japan; it tastes like mandarin orange with an intense sourness. You could compare it to a hybrid between a grapefruit and a lemon; it's delicious. Incorporating these flavors into a golden sour ale is truly innovative and complex, and the addition of sea salt is just the icing on the cake…or should I say foam on the beer?
(4170 Morena Blvd San Diego, CA 92117)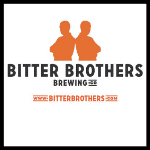 This brewery is less inclusive in terms of styles, as they offer a large variety including Hefeweizens, IPAs, Porters etc. But we're looking at their sour range today, and oh boy do they have some great beers to offer.
It's common knowledge that Bitter Brothers is one of the top places to grab a sour in San Diego, and I'll be giving a couple of recommendations you can try out. One you have to try is Family Tart a 4.5% ABV Berliner Weisse. One awesome thing about this particular beer is that it's available in rotating seasonal flavors, incorporating fruit.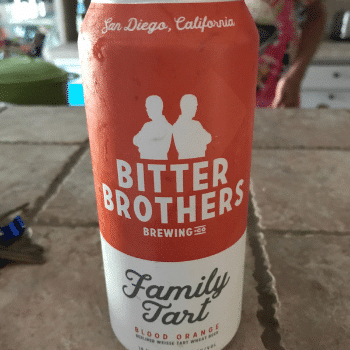 An interesting take on a traditional German beer style. Our next pick is Flesh & Blood, a 5.5% ABV Golden Sour introducing red fruits. One that definitely leaves quite the impression, this beer is aged in Blaufränkisch red wine barrels, creating delicate wine notes. Packed with tart cherry and raspberry, it's sweet and has a long dry-sour finish, an absolutely marvelous beer. 
(1347 Tavern Rd Alpine, CA 91901)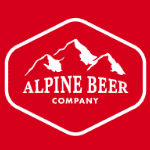 Established way back in 1999, they're a microbrewery focused on emphasizing quality and diversity in beers. They have everything from the classic IPA to some top-notch wild ales.
One of Alpine's "cult-classics" is Kiwi Herman, a 6% ABV Belgian Lambic-style beer that's been aged in French oak red and white wine barrels, with the addition of kiwi and strawberries. It can be difficult to get your hands on, but if you ever get the chance to you must try it. Bottles occasionally go on sale, and customers are only allowed two per person, and you have to physically collect them.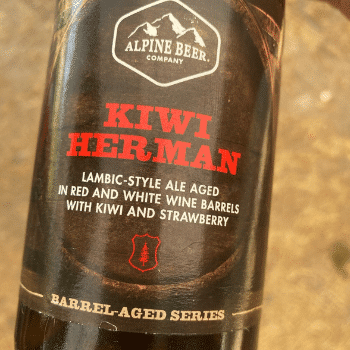 While we're already talking about them, we might as well give you another one from Alpine to look out for. Chez Monieux is a 5.8% ABV Belgian Kriek style ale. Made from fermenting lambic beers with sour Morello cherries, this ruby-colored beer is packed with tart cherry flavors and is definitely an acquired taste. You're either going to love it or hate it; we love it!
That is our short list of the best wild ales and sours in San Diego. San Diego is one of the countries meccas of great breweries. So, if we have left off your favorite, let us know.
You can also check out our online beer store list and have your favorite beer delivered straight to your home.