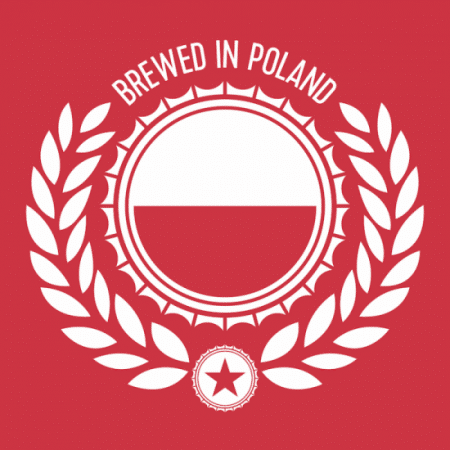 Polish beer or 'piwo' is loved by beer drinkers from all around the world. This article explore the best polish beer in all the land. The word 'piwo' is derived from the pre-Slavic word 'pivo', which means 'to drink' in the literal sense. For more than 1000 years, Polish beer has been in the market and has managed to make people fall in love with it. However, brewers of Polish beer are underrated and don't get the same recognition as brewers from the United Kingdom or the United States do. People of Poland love their beer and they know how to brew it properly.
You don't have to go to Poland to know what Polish beer tastes like. In this blog, we will be going over the history of beers in Poland, how they originated and what is their market value nowadays. We will also be discussing some of the best Polish beers in markets nowadays. Without further delay, let's jump right into it!
History of Polish Beer
Since the early Middle Ages, Polish beer was being brewed. However, the Inns started to sell it in the 11th century. Industrial brewing began in the 19th century and since then Polish beer has been in the market for sale. The first type of beer that was ever made in Poland was known as 'Porter', which was originally imported from Britain. Later, Polish brewers started to brew Austrian, Czech, and German-style beers. Following the end of communism and the return of capitalism, market competition came back and international beer companies stepped up their game.
During the 2010s, 80% of the beer market in Poland was being controlled by three companies. At the end of 2013, Poland had 97 breweries which included both microbreweries and large corporate breweries. Currently, there are more than 200 breweries in Poland that are making more than 500 styles of beer. It must be noted that Poland is brewing more beer than any other country due to more consistent weather.
Most Popular Polish Beers
We here at Best Beer Near Me are tireless advocates of Independent Beer. The breweries we are about to dive into are NOT Independent brewers and we only mention them to give context. To say these are the best, is a stretch, commercially popular might be more accurate. While there are more than 200 breweries in Poland, it must be noted that the best selling Polish beers are being brewed by the following internationally owned companies:
Take a walk with me as we discuss in detail the different beers brewed by these breweries.
Kompania Piwowarska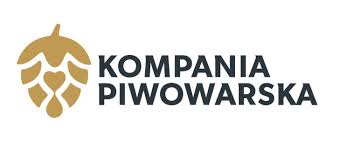 Kompania Piwowarska is the leader on the Polish market and has 33% of the market in Poland. It is best known for producing the beer styles Zubr and Tskie.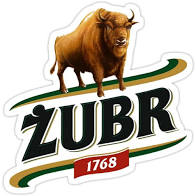 Zubr was previously called 'Dojlidy' originally produced in 2003. This beer was named after the brewery and the national symbol of Poland, which is a majestic European Bison. Zubr has a very low price point, which is why it has become the most popular beer brand in Poland and has a 13.5% market share. The beer provides distinct caramel notes, bready with subtle traces of licorice. There is a short, grainy aftertaste. The profile only exists for a short burst, then dissipates. This beer doesn't typically rate well on rating sites like RateBeer or Untappd, typically falling in the 2.3 range. Again, commercial success doesn't always translate as a critical success.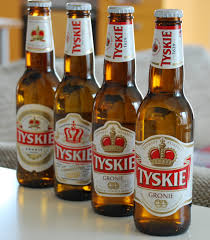 Next, we have Tyskie which was the leader in the Polish beer market for a long time. It has dropped in popularity due primarily to price point. The name of the brewery originated from the Silesian town of Tychy. Drinkers of Tyskie Gronie are fond of its delicate hop scent. It pours a golden wheat color and tops with a cloudy white head. This beer is best suitable for light drinkers since it is light and refreshing.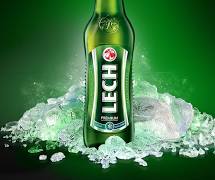 This Polish beer comes in a can and is one of the leading styles produced in the markets since the beginning of the 1980s. Its name 'lech' is used for referring to the start of the Kingdom of Poland. Nowadays, you can find this beer in a green bottle. It is pale with light maltiness, finishing with a bit of a metallic bite.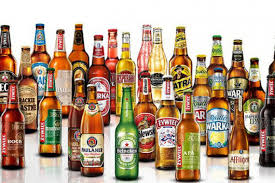 GRUPA ŻYWIEC is another major beer producer in Poland in terms of market share. In 2017, this brewery managed to have 27.4% of the market share in Poland. The most famous beer styles produced by this brewery are Tatra and Zywiec.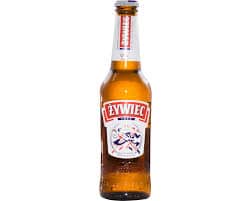 Founded in 1856, Zywiec clocks in as the most historically significant. Even during World War II and the German occupation, this brewery continued to produce their beer During the 1950s, its label was changed in order to get the attention of American Polonia for marketing purposes. They have expanded their range in order to keep up with the market demands. The classic pale lager beer is still cheap, however, the specialty brews tend to get expensive.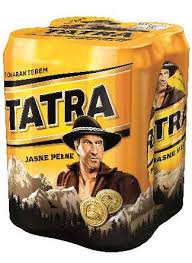 Next, we have Tatra which is an inexpensive mass brand centered on lagers. They generally pour a clear copper with a medium white head. It perfumes the air with toast and corn. It drinks as bready with hints of corn and caramel.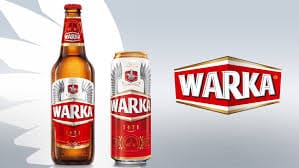 The last beer brand that we have under this brewery is Warka. This brand is brewed in one of the oldest breweries of Poland. It is popular for its classic lager and strong lagers. Its bottle has a patriotic white and red design, which manages to get the attention of many people.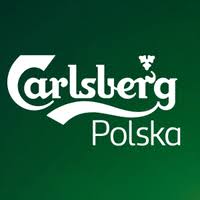 The last brewery that we have on our list today is Carlsberg Polska which had a 17.5 percent market share in the year 2017 in Poland. The most famous beer brand produced by Carlsberg Polska is Harnas, which has a market share of 7.5% in Poland due to its low priced value lager. Gaining lots of steam in the brewery big beer landscape is Okacim.

The TV series 'Janosik' is the inspiration of Harnas. As compared to other famous brands in Poland, Harnas is a fairly new brand and was launched only a few years ago. The popularity of Harnas draws a direct link to the historical popularity of the brewery from whence it comes. Harnas, like most of the others within the big three, rely heavily on lagers and pilsners as their bread and butter. A fine white head sittles along the top of this strong lager's deep golden color. It is deeply malty and fruity that leans to the sweet side. You can purchase Harnas and its options at a very low price point.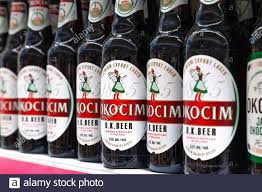 Last but not least, we have Okocim on our list of Polish beers. It has a non-alcoholic lager and is pale in color. Brezsko is the birth place of Okacim dating back to 1845. It must be noted that this brand was famous even before World War II. Nationalization for brewery happened after World War II. In the 1990s, the brewery got privatized again and Carlsberg took control over it in 2004. Under the arm of big beer, Okacim has managed to make a lot of sales. The lager version has a crisp and refreshing taste that is popular in Poland. It must be kept in mind that most Okacim beers are on the costly side.
Best Polish Beers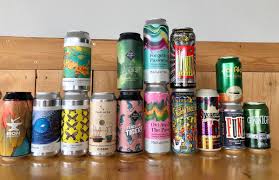 From the moronic to the wise, lets talk delicious for a moment. Now that we've exhausted the Polish equivalent of Miller Lite. I extend the invitation into a land of yummy. Below I will list the BEST polish beers. Beers that more favorably articulate what Polish brewers are capable of.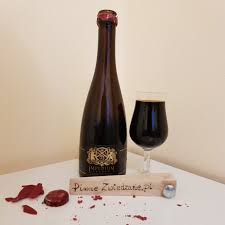 This is a baltic porter, perhaps the beer style most synonymous with the Polish region. Baltics date back to the 1700s. Lager's rendition of a stout is the Baltic Porter, because of it's lager yeast and cold fermentation. Imperium Prunum from Komoran is a stellar representation of the style. A think, chestnut head laces the top of the black pour of IP. Smoky, almost bbq notes greet the nose. The palate enjoys moderate sweetness that finishes with a subtle bitter burn. It has a complex presence of dark fruit, coffee, oak and spice. This is a killer beer.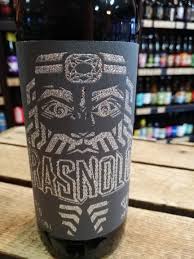 Heaven Hill barrels foundationally support this Eisbock. Eisbock is a beer making practice that involves partially freezing a dopplebock so that the water ice can be removed and thus concentrating the flavor and alcohol content. The ABV can range from 9%-13%. PK pours black with no visible head. The barrel perfumes the glass. The taste is full, sweet and boozy. The beer is intense, but it is wonderfully blended for balance.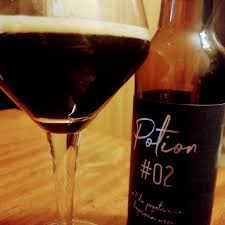 Brokreacja took the beer world by storm at the "One More Beer Festival" in Krakow in 2019 with Potion #2. Potion #2 is no longer produced is a real find if you happened across one. They have since gone on to crank out 15 Potions. It is unique in its flavor profile for a brown ale. Bourbon barrels cradle Potion #2, which opens Marzipan, coconut, caramel and loads of chocolate notes. Loaded with notes of marzipan, coconut, caramel and loads of chocolate, Potion BP #2 showcases a satisfying depth of flavor.
Best Polish Beer Conclusion
So you can see that just because they are popular Polish beers, doesn't mean they are the best Polish Beers. Try these hidden Polish Beer Gems if you really want to get a sense of Polish Beer brewing at its best.