Untappd: How Founder Greg Avola is Changing the World One Check-in at a Time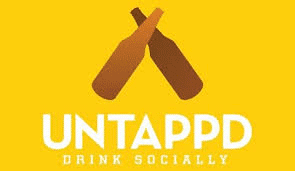 Check-ins for Better or Worse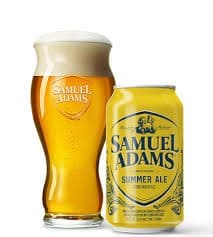 Samuel Adams Summer Ale was my first ever Untappd check-in. The check-in occurred on April 19, 2014. What started out as a challenge amongst friends to see who could check-in 50 unique beers the fastest, evolved into an obsession with independent beer. Untappd Founder Greg Avola's geosocial networking creation changed my world one Untappd check-in at a time. The app is the beer nerd equivalent of trading baseball cards. As a concept, Untappd is pretty cool.
Beer is a social lubricant, so emphasizing that through social media seems like a win-win scenario on paper. The downside is that the app creates less, actual social interaction, as people's heads are buried in their phones. The interaction is with the app, not the person across the table, facilitating more than isolation but blankness. Beer should bring us together to make memories and conversation, not to laboriously check-in beverages at the expense of human interaction.
Having said that, I owe a lot to Untappd because it was the starting gun that sparked my fascination with craft beer. I love chasing experience and a good story and beer has been the currency. It has even led me to this cool job, where I get to share my stories.
Untappd – My Beer Journal
Untappd has served as a journal to track what I've had, like souvenirs collected along the shores of my curious nature. The downside? Each bandwagon check-in creates bias toward hype. It marginalizes lesser known beer styles or less sexy beer styles. The top 10 rated Hazy IPA's all score over 4.25, the top rated barrel aged stouts are above 4.5, conversely the top rated Pilsners score below 4. Untappd creates tunnel vision, which is the bad news. The lesser bad news, is that breweries rely heavily on Untappd ratings to promote their venue and beer.
Because I don't like adding to hype, I have been adamantly opposed to rating beer; however, breweries count heavily on the reviews to help drive business, so I've changed my tune. Check-in ratings feed the social dilemma that is thought control. Independent beer is best when thoughts are independent. Untappd makes that difficult. I rate now, I just avoid rating beers styles that I don't enjoy as much. Penalizing a beer style that I'm not a big fan of is not giving that beer a fair analysis. Additionally, If I have a negative experience I don't give negative ratings or opinions on Untappd, I offer feedback directly to the brewery. There is no need to turn into an Untappd 'Karen.' The world can live without my blistering criticism.
Check-ins During a Pandemic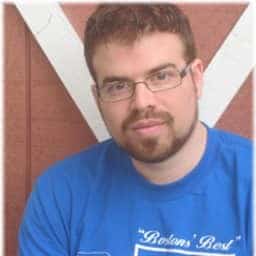 While there are negative implications connected with Untappd, it is undeniable how much it has done to champion the craft beer industry. It is now one of the single biggest influencers in the industry. Greg Avola recently commented on recent changes and innovations that are occurring with Untappd.
The app is still geared toward people coming together to share a beer. Avola pointed out that, during the pandemic, "there have been significantly less check-ins from locations." He further explains that there have been no USA trending venues since March. Treehouse a constant in the trending venues category is no longer trending. Treehouse beers are still seeing large numbers of check-ins; however, the destination brewery has been silent since becoming an online and to-go operation." Avola pointed out that consumers now use the app as a tool to find delivery and to-go links, as opposed to a check-in/rating app.
Even as some taprooms are opening outdoor and socially distanced spaces, recent data sets have shown that people are operating with caution, opting for delivery and curbside over in-person consumption. Avola anticipates that there will be a slow migration to venues when the pandemic is managed. Cautious optimism is a slow climb back to normalcy.
Check-in to Innovations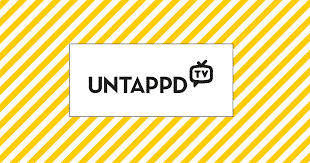 Covid has uncovered the kryptonite moment for the taproom, direct to consumer, model. At the dawn of the pandemic, breweries were seeing 70% losses in revenue overnight. Avola indicated that he wanted to use Untappd to help find solutions. One of the recent innovations of Untappd has been the launch of Untappd TV. With this innovation, the app has begun virtual happy hours, which allows the community to come together and get answers to questions with participating breweries as they provide input on their plans and their processes. Also, search functions connect users to databanks detailing online orders available at their favorite breweries.
Early data indicates that this feature is gaining popularity, which has grown to 13,000 venues. As more and more states are loosening bans on deliveries from breweries, Avola is hopeful that recent delivery ordinances will survive beyond the pandemic. This could help accelerate the craft beer business recovery.
Untappd Check-ins are Expanding: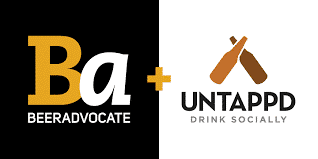 Untappd made a huge acquisition by purchasing another rating site giant, BeerAdvocate. Avola describes how infrastructure is evaluated to discover ways to integrate the two platforms. Avola wants to maintain these online sources as separate communities. They have a lot of value separately, but they do want to leverage the strengths of both platforms. BeerAdvocate has a lot of presence in the beer community through their event popularity, while Untappd has the most successful beer app in the industry.
Merging these 2 strengths will make Untappd an even more serious voice in the craft beer scene. Perhaps the biggest voice. Avola believes that "together with BeerAdvocate we are better than remaining separate."
Check-in on My Final Thoughts:
My thinking around ratings sites and apps oscillate. Most of us have no business rating beer, because we aren't really rating beer, we're joining a hype train. Even so, taprooms have become dependent on ratings to drive people to their venue. This speaks to the enormous influence that Untappd check-ins has in the industry. It is a good thing that Greg Avola and company are such good advocates for craft beer. With this much power it would be easy for a company to adjust their values toward maximizing profit and stop doing it for the love of the beer and the community. With great power comes great responsibility, as Spider Man's uncle once said. So far, Untappd Founder Greg Avola has curated responsibility one check-in at a time.