The Best Beers in Portland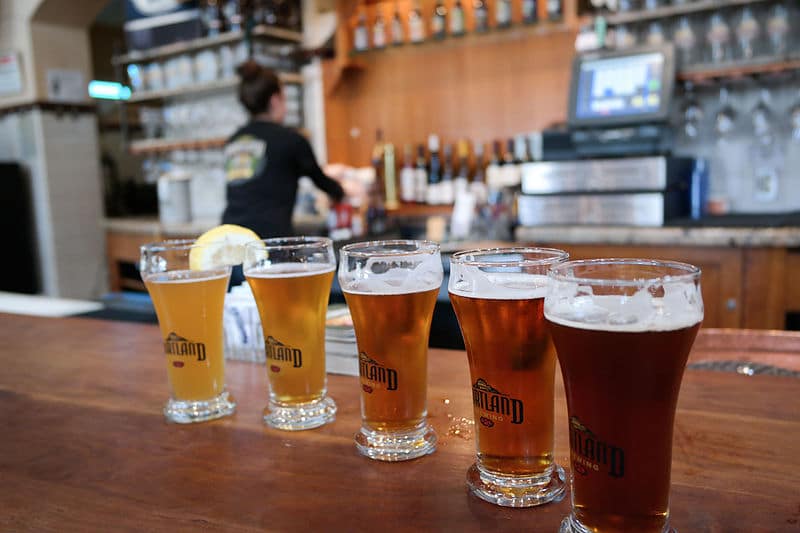 If you happen find yourself in the beautiful city of Portland, it would be a silly idea to miss out on their huge beer scene and some of the best beers in Portland. The state of Oregon has a huge love for craft beer, and is home to many breweries, brewpubs and beer spots worth a visit.
Today we're going to be talking about just a handful of styles that come from Portland, and the places you can go to try them yourself.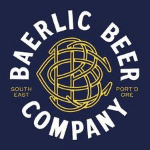 (2235 SE 11th Avenue, Portland, OR 97214)
We'll start off with Baerlic Brewing Co which is a gorgeous little brewpub situated on 2235 SE 11th Ave. The venue has an industrial atmosphere to it with exposed brick walls, beer barrels next to the entrance and hanging naked lights. Even with this modern ambiance, it's homely and inviting; they even encourage customers to bring their own food, or order from restaurants around them. They offer a wide selection of beers but one that really catches customer's eyes is Dad Beer, a pre-prohibition style lager.
Made in celebration of father's day 2020, this beer aims to replicate the style that our grandfathers were drinking in the 1880's. It's a very sessionable drink at 4.8% ABV, that holds a soft malt aroma and includes citrussy hops, with notes of fresh flowers and ripe fruit. It's crisp, refreshing and totally worth trying.
(2326 N Flint Avenue, Portland, OR 97227)
Our next destination is Ex Novo Brewing situated on 2326 N Flint Ave. Again this site has an industrial theme to it, as it's literally inside a warehouse. Customers can sit at the bar right next to a fully-operating micro-brewery, and watch the brewers at work. They offer an incredible selection of beers, and have many food dishes that complement them perfectly. What's better than fried pickles washed down with a crisp IPA? Speaking of which, Ex Novo recently released a brand new West Coast IPA called Cozy Chaos and people can't get enough of it.
Brewed with one of the best hop combinations of all time Simcoe and Mosaic this 6.8% ABV beer is out of this world. With dank citrus, pine and tropical fruit notes, this might just be one of the best IPAs you'll ever taste.
(6770 SW 111th Avenue, Beaverton, OR 97008)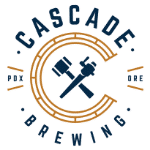 Have you ever heard of Cascade Brewing? If you haven't shame on you. If you have you'll know how amazing their beers are. You can find them on 939 SE Belmont St, and they're all about barrel-aged sour beers; you may just find some of the best sours the world has to offer. The décor relies heavily on barrels and has a spacious outside area for sipping sours in the sunshine. I'd strongly recommend paying them a visit and ordering Kentucky Peach (2016).
This beer is a blend of sour wheat and quad ales that have matured over 16 months in bourbon and wine barrels. Fresh peaches are also added into the mash, which results in the juiciest beer you'll have ever tried. Peachy, bourbon-forward and oaky, this beer is superior.
(2444 NW 28th Avenue, Portland, OR 97210)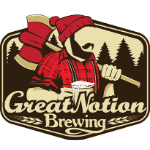 We'll finally finish on a darker beer, from none other than Great Notion Brewing. You can find their outpost on 2204 NE Alberta St, and they really go hard when it comes to making beer! Their bar is delightful, with unique artwork covering the walls; and as it's made of wood, it almost feels like you're in a log-cabin. Their beers are outlandish and extra, and one I really recommend checking out is Double Stack, an imperial breakfast stout at 11% ABV.
Made with copious amounts of maple syrup and coffee beans, I'm not sure if this beer will wake you up or send you to sleep. But what I do know is that it's not to be missed, and if you like pancakes for breakfast you will adore this!
That is our list of the best beers in Portland, with some of the amazing brewpubs and beers you don't want to miss no matter what your style is. These beers are amazing, and if you're in the area I presume you'll try to get your hands on some quicker than you can say beer. If you are looking to bring some back with you, check out our article about packing beer for the plane ride.
You can also check out our online beer store list and have your favorite beer delivered straight to your home.