Beer in Checked Luggage Guide – Don't Break Your Beer Treasure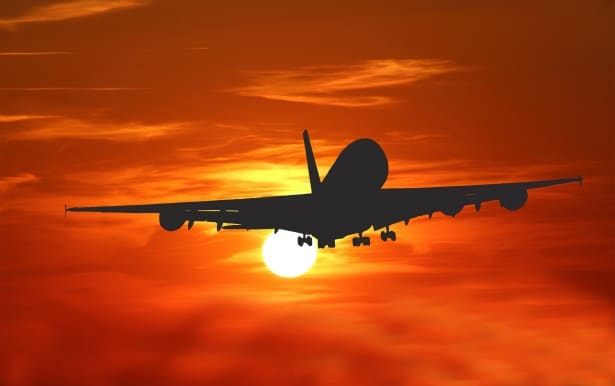 If you're traveling in search of great beer and you intend to bring back your beer in your checked luggage, it's important you consider the packaging materials of the bottles and cans to avoid damages. The question now is, how to travel with beer successfully to avoid any possible mishaps along the way? Below is our beer in checked luggage guide.
The Old Days
There are several options available today, but there were days when the sole option was stowing beer in your checked luggage wrapped in clothing or hotel towels, but not anymore. These days we've got more sophisticated options for carrying our precious beer cargo. Read on to see how to bring beer on a plane like a pro.
These reusable bubble cushion wrap sleeves are inflatable air-filled packaging bags with a pump. They are made of high quality polyamide and polyethylene, and exactly what you need for shipping your beer. Just slip the bottles into the sleeves and that's it. They don't even take up much space. You don't have to use clothes or towels to wrap your wine and beer bottles anymore. The air columns of the wrap sleeves are all independent and an impact on one sleeve won't affect the others. It's very durable and a safe way to ship your beer without breakages.
Bring an Extra Suitcase for Beer
This option allows you to bring any luggage you currently own and use it to carry your precious beer finds back home with you. You can even bring an extra piece of luggage with you for the sole purpose of bringing beer on the plane. I would recommend finding the lightest option you can as the beer will add weight. I still might put each item in a zip-lock to avoid beer soaked luggage in case of any unforeseen leakage.
If you're asking 'how to ship beer like a professional', then the CasePro 12-bottle wine carrier is your answer. Just as the name indicates, you can carry up to 12 bomber bottles with this case without worries. The inside of the carrier is made of thermally insulated foam, which helps keep your bottles at a placement temperature for up to 8 hours.
It's a heavy carrier and weighs 25lbs when empty, and about 60lbs when filled. The bottle slots of the carrier can hold bigger 750ml bomber bottles without any problem. It's a sturdy and indestructible case, and exactly what you need for beer in checked luggage.
This beer in checked luggage option works because it allows you to use this cooler while you are traveling as well as when you are back home sharing your finds with friends. The Pelican Elite is a masterful design. Up to 10 days ice retention, freezer grade gasket, 2″ polyurethane insulation. A Molded-In Lock Hasp with Stainless Steel Plate. Molded-In handles with built in trolley handle, along with built in opener just to name a few brilliant features. Did I mention it is grizzly proof? It also works well if you are trying to keep your beer cold while traveling on the plane. Just remember you will want to opt for cold gel packs, rather than ice.
You'll definitely need locks for your beer carriers, and there is no better one than the Lumintrail Combination Travel Security TSA approved locks. The locks are durable, rustproof and lightweight. The beauty is they are combination locks which means no messing with keys. The pack comes with an extra 4 foot steel cable for added security options. They are tamper-proof and a reliable lock for your travel beer cases.
Conclusion
When it comes to bringing beer in checked luggage, be careful how you pack them to avoid breakages while in transit. The options above will get you going. Even if it's only a few bottles or cans, you want to make sure if you are flying with beer, your beer makes it back to be enjoyed. You'd be glad you did.