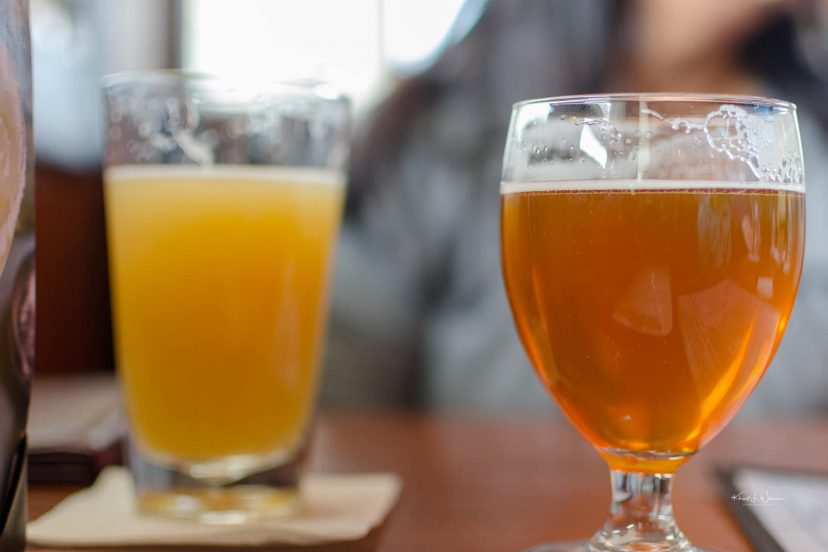 Double IPAs are amongst the most robust, alcoholic, and hoppy beers on the planet. They're also great ambassadors of what the craft brewers a few decades ago tried to do — show that the pale, watery commercial beers that had flooded the shelves were far from what beer should be. In a nutshell, "What is a Double IPA?" A Double IPAs is a statement.
Double IPA is a truly American innovation. Vinnie Cilurzo, owner of the legendary Russian River Brewing Company is generally accepted as the godfather of the style. Legend has it that Vinnie brewed the first double at Blind Pig in 1994. Rogue and Stone Brewing followed in close pursuit. As brewers began to experiment with bolder flavor profiles, palates acclimated and a natural progression occurred. Double IPA became recognized as its own style by GABF in 2003.
IPA's are the lifeblood that pumps through the tap-lines of almost every brewery and pub in the country. It almost single-handedly launched the zenith of the craft beer movement. As the brew has become more popular, brewers have sought more and more ways to pull every lever on the beer drinker's palate. The double IPA is the more aggressive use of hop.
What Makes a Double IPA?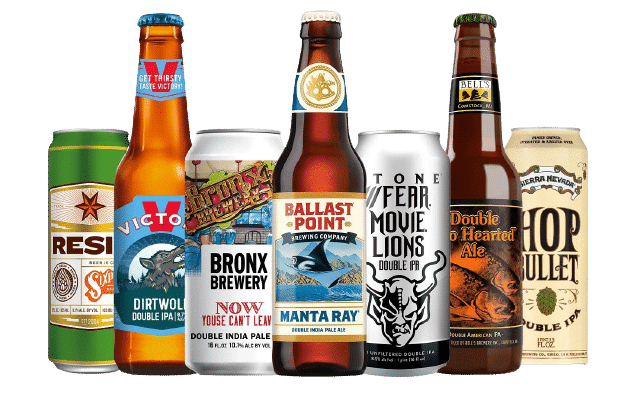 A double IPA doesn't mean double everything. A typical Double IPA shares ingredients with most standard American IPAs. That means it's based on starchy two-row malt, and brewers don't hesitate in using adjuncts to amp up the sugar level in their worts — more sugar, more alcohol.
And sure, high alcohol levels of between 7.5 – 10% are not uncommon in Double IPAs, but what makes them so exciting is their bitterness and aromatic profile, which come from hops. American and New World hops such as Cascade, Galaxy and Citra are the hops of choice for a big Double IPA for intense flavors and whopping bitterness levels between 60-120.
History of the Double IPA
The modern IPA, became a weapon of craft brewers against the conglomerates. in the later part of the 90's and early aughts, there was a bitterness battle that marked the times. In the last 10 years the evolution of IPA spawned the New England style, juicier IPA from brewers like Sean Hill from Hill Farmstead and John Kimmich of The Alchemist Brewing Company. Double IPAs in the hands of these east coast brewers invoked gale force aromas. Their strategic use of hops at different stages of the brew and fermentation sanded smooth the jagged bitterness that once wrecked our palates. T
Still, today American IPAs look nothing like their old-world counterparts, and the Double IPAs even more so. Brewers get creative with this style and often compete to create the most assertive and bitter beer on the market. That's a competition in which we all win.
What Does a Double IPA Taste Like?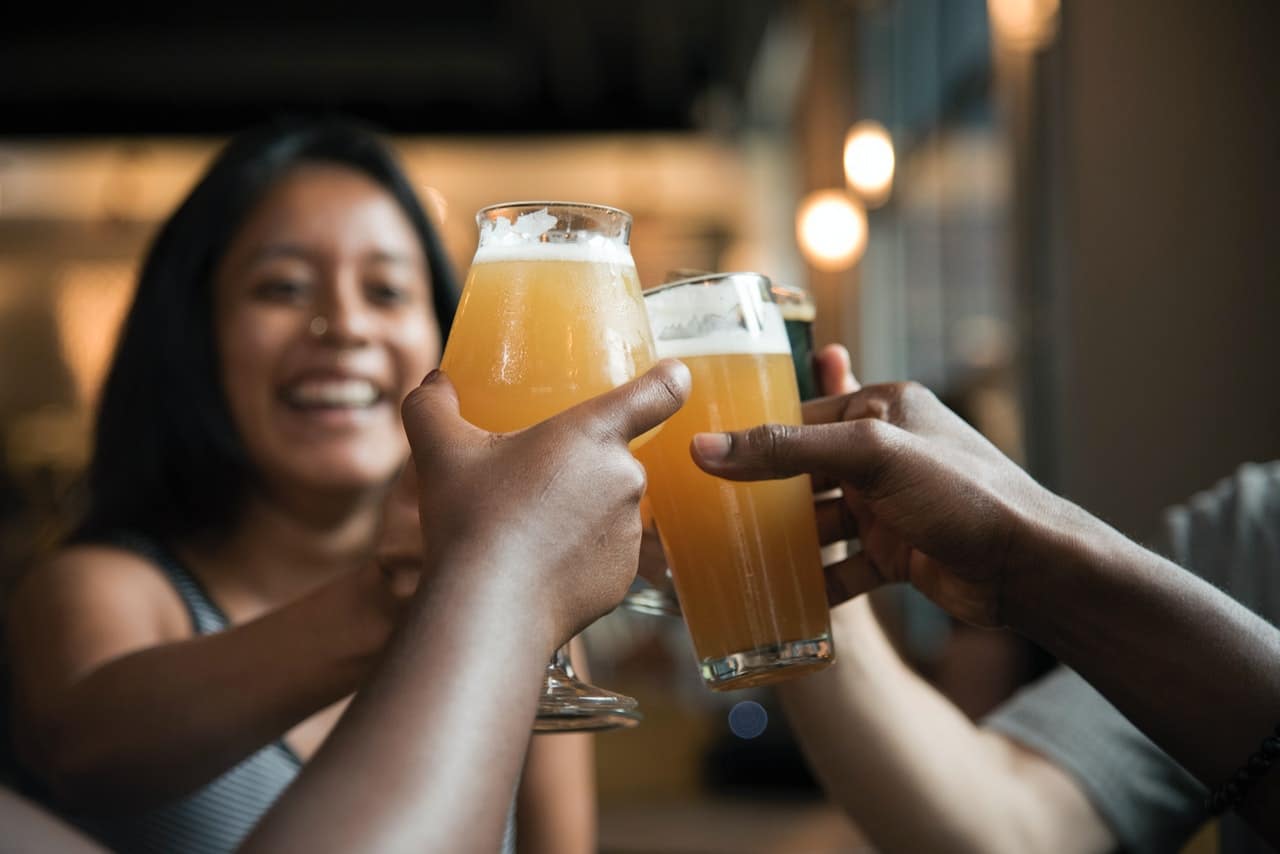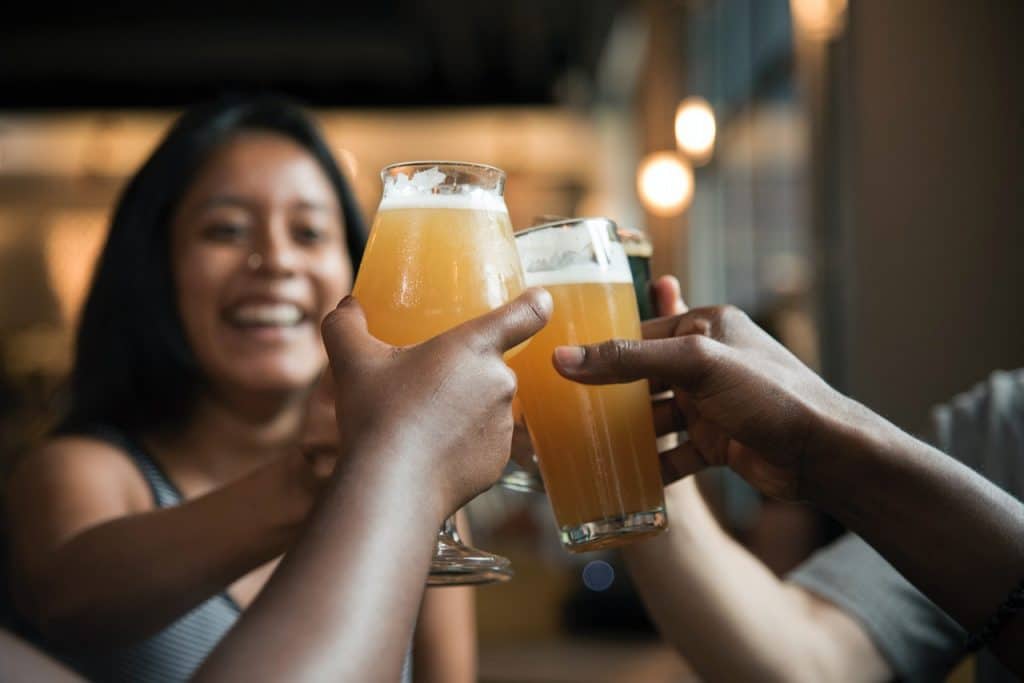 Asking what a DIPA tastes like is a bit like asking "What does Thai food taste like?" While there is a consistent hop thread through all IPAs, the flavors are as vast as the stars at night. The first thing you'll notice when pouring a Double IPA is its intense aromas. Flowers, tropical fruit, peaches, melon, resin and many citrus scents are among the smorgasbord of flavor options.
This is not a beer to be crushed, but it's still quite a treat that will awaken your senses. An authentic homage to innovation and pushing the boundaries, Double IPAs are one of the most exciting beer styles globally.
How to Pair a Double IPA with Food?
Pairing highly alcoholic and bitter beers with food is not easy, but it kind of is when you know what you're doing. For starters, you should avoid pairing Double IPAs with spicy food, as the alcohol in the beer enhances the heat.
On the other hand, the beer's bitterness contrasts with sweet flavors in the food, rounding up the experience. And if you add to that the beer's fruity aromas, you'll discover that Double IPAs are outstanding with slightly sweet foods, from mango ceviche to sticky ribs. How's that for a meal?
Examples of Some of the Best Double IPA Beers