The Best Craft Beers and Breweries in Ohio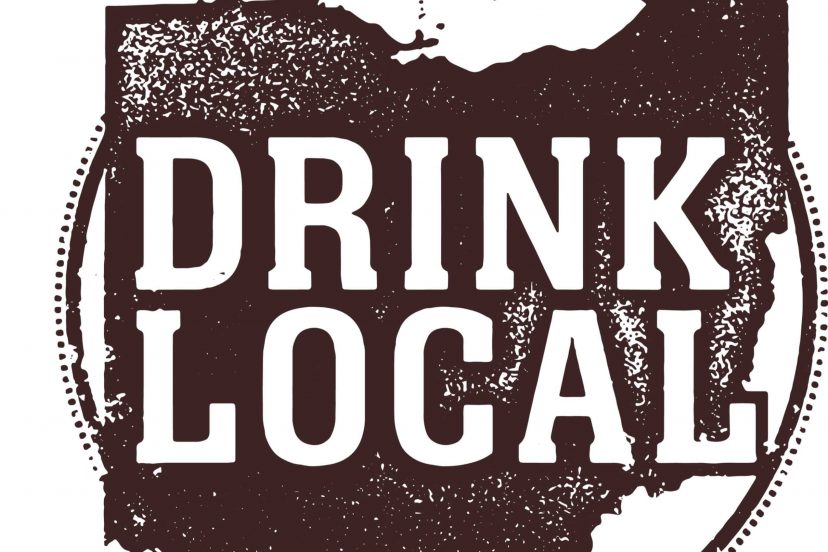 Ohio is often referred to as the "Gateway to the Midwest." Unfortunately, despite having three major cities (Columbus, Cleveland, and Cincinnati) for people to visit, the state is often overlooked as flat, wooded, and boring. If you're a beer drinker, however, we're about to change your opinion big time. Prepare yourself for a look at the best craft beers in Ohio.
Of course, when you're crossing the great wide open spaces of O-H-I-O, you'll need some places to visit in between beers. Luckily, Ohio has you covered there too. From the Rock and Roll Hall of Fame to Cedar Point to the Columbus Zoo and Aquarium, you should have no problem finding plenty to do here.
Malt Movements and Hop History of Ohio
I've already mentioned that Ohio has long been a blue-collar manufacturing state. Of course, these are the places that often boast the very best beer brewing scenes (think St. Louis, Milwaukee, etc.), and Ohio is no exception. While lagers like Schlitz, PBR, and Kohler (from nearby Erie, PA) were big beer hits for most of its history, that didn't last forever.
Great Lakes Brewery opened up in 1988 in downtown Cleveland. This was not only the first craft brewery on the Ohio scene, but the first tap house, the first beer tour – the whole shebang! Other breweries were quick to follow, and – at the time of this writing – Ohio currently boasts 366 craft brew houses in total.
All in all, these breweries produce roughly 1,185,000 barrels of beer per year, generate nearly four billion dollars in revenue, and support 8,000 jobs. So, it's safe to say that lagers aren't running the show anymore. Want to know which Ohio craft beers are my favorite? Just keep on reading.
(1947 West 25th Street, Cleveland, Ohio, 44113)
Our little journey is going to start in the northeast of the state and work its way to the southwest. So, it's only fitting that we start right near the shores of Lake Erie in beautiful (?) downtown Cleveland. That's where you'll find Market Garden Brewery, a brewpub and restaurant with a massive outdoor space and an endless supply of food and drink.
The real show stopper is Citramax IPA, an American-style ale dry-hopped with Citra to give it a delicious tropical flavor and aroma. Not into the hoppy stuff? Reach for the Prosperity Wheat Hefeweizen or the Festivus Ale, a wintertime beverage with caramelized wort, brown sugar, nutmeg, and ginger. Trust me, up here: you'll need it when winter hits.
(17450 Engle Lake Dr, Middleburg Hts, OH 44130)
Our next step is the suburbs – specifically, Middleburg heights. That's where you'll find Fat Heads Brewery, a massive indoor brewpub that's racked up some serious awards in the past decade or so. Though originally out of Pittsburgh, the citizens of Greater Cleveland have been quick to adopt this budding brand as their own.
Most brewery flagships are powerful, hop-forward IPAs, and Fat Heads is no exception. Their Head Hunter has taken home the bulk of the awards, but their Hop JuJu Double IPA is a tasty option as well. If you're in the mood for something different, try the Bumbleberry Honey Blueberry Ale. You won't regret it.
(1680 East Waterloo Rd. Akron, OH 44306)
Next, it's time to take a pit stop in the "Rubber City" of Akron. Here, you'll find Hoppin' Frog Brewing, a small-time brewhouse that's been named one of the top 100 brewers in the world! Best of all, you can pair those delicious suds with some world-class pub food, which you'll need in abundance after a couple of their world-class IPAs.
The most popular beer to be found on the Hoppin' Frog menus is B.O.R.I.S the Crusher, a 9.4% Imperial Russian Stout that is guaranteed to either start your night or end it. With touches of oatmeal, deep-roasted malts, and a surprisingly robust hop character, this is one big bad brew you simply have to try.
(120 Beall Ave, Wooster, OH 44691)
As we make our way into the heartland of the state, you'll notice that the state is almost completely flat. In fact, the highest point in all of Ohio is only 1,500 feet above sea level! Anyways, the next stop on our quest is Jafb Wooster Brewery. Don't make the mistake of calling the city "Woo"ster. It's "Wuh"ster, and the residents take it very seriously.
Jafb's taproom looks like an old government building, which only adds to its charm. There's usually a food truck parked outside, so you can get some eats after downing a few pints. The Rain Delay IPA is the big hit, but the Colombian Coffee Porter is also worth a close look.
(60 East Jackson St, Millersburg, OH 44654)
As you make the drive to Millersburg Brewing Co., it will become clear that you're entering the "where am I?" section of the state. Fortunately, you'll soon arrive at one of the best craft breweries in the country. The location is stunning too – filled with antiques and up-cycled goodies of all kinds.
Even if you've skipped out on the hoppy stuff up until now, you're going to want to sink your teeth into Millersburg's flagship, the French Ridge IPA. A west coast style beauty with citrus, pine, and passion fruit, this beer is a real standout. Afterward, you can get crazy with the Nuthouse Peanut Butter Porter, the second most popular beer on their menu.
(25 Campbell St. Athens, OH 45701)
The only real "detour" I'm going to recommend on our trip is over to Athens, where you'll find Jackie O's massive taproom and brewery. The owner, Art, named the spot after his Mother, who sadly passed away from Lung Cancer. That's where the sad part ends, however, as the beer, food, and ambiance at this family-owned joint just can't be beat.
I hope you're not bored of hops just yet, because the Mystic Mama IPA from Jackie O's is a beer you'll definitely want on your Untapped badge. Nothing like a West Coast IPA in the middle of nowhere, eh? Before you go, treat yourself to some malts by trying the Chomolungma Brown Ale – another local favorite.
(Grandview Yard 800 Goodale Blvd., Columbus, OH 43212)
We'll have to head up north again to hit our next destination, which is smack dab in the center of the state's capital and largest city: Columbus. We're here to visit Hofbrauhaus Brewing, an authentic Bavarian beer hall with great food, loads of entertainment, and buckets to suds to wash it all down.
And while you're pretending to be on vacation in Bavaria, you might as well try the brewery's signature "bier," the Hofbrau Festbier. Clean, crisp, and manufactured according to Germany Purity Law, this 6.2% brew will have you singing and swinging your stein in no time.
(215 N. 4th Street, Columbus, OH 43215)
The next stop in the bustling capital is Wolf's Ridge Brewing, which offers a variety of tasty foods, cocktails, and – of course – beer. The owners here are something of perfectionists, and you can tell that from the unique flavor profiles and taste combinations they produce. Of course, the medals lining the wall should also give you a hint as to the quality of their product.
If you thought cream ales were just for Grandpas, you need to try Daybreak, Wolf's Ridge's signature brew. Not only did this truly unique beer take the gold at the 2020 GABF, but its touches of vanilla and surprisingly complex flavor have made it a hit among everyone in Greater Columbus.
(5905 Hamilton Ave. | Cincinnati, Oh 45224)
Congratulations! We've reached our final city on the Ohio State Beer Tour: Cincinnati. Our first stop here is Brink Brewing, a true blue brewpub with tons of wood, low lighting, and endless spots to socialize. The beer is great, don't worry. However, you'll have a blast hanging out and talking to the patrons at this super intimate spot.
Brink Brewing's most popular ales may surprise you. The very top of the fan-favorite list is Moozie, a milk stout with tons of creamy, malty goodness to enjoy. There's also the "Hold the Reins" English Mild, a Gold Medal winner with a touch of sweetness, nuttiness, and caramel, but an easy-drinking ABV.
(1621 Dana Ave, Cincinnati, OH 45207)
Listermann Brewing Company takes the craft part of craft beer very seriously, and that has paid off for them in spades. There has been no shortage of awards for this unique group of brew buddies, and you can try pretty much all of their tasty beers at their absolutely massive taproom space.
You don't see Imperial Brown Ales too often, and having to compete with Chickow! might be the reason why. This 10% ABV monster is a real head-turner, with loads of malty goodness, a touch of nuttiness, and backbreaking strength. Enjoy it, but be sure to drink it slowly – in my opinion, the flavor improves the closer it gets to room temperature.
(1429 Race Street, Cincinnati, OH 45202)
Legend has it that William Howard Taft, American's heaviest president, and Cincinnati native, once got stuck in a bathtub and had to be pried out. True e or not, the story has become the logo (and become the inspiraton) for Taft's Brewing, our final spot on the Ohio Beer Tour. This place is known for its suds, but the eats here are absolutely stupendous – so be sure to fill up.
We've taken a break from the hops at the last few breweries, but we're going to dive back into some bitter with the Gavel Banger IPA. This baby is dry-hopped with Citra and Mosaic, so you can expect loads of piney, tropical goodness. However, don't you dare leave this spot without trying Nellie's Key Lime Caribbean Ale. It's easily one of the most unique brews you'll ever taste.
Best Beers in Ohio – Conclusion
So, there you have it – the perfect Ohio beer trip! Of course, I don't expect you to follow in my footsteps exactly. However, if you do find yourself in Cincinnati, Cleveland, or Columbus, be sure to try the best Ohio beers on this list. And if you want to go straight to the source, you're never more than a few hours' drive from some of the best Ohio beers you'll ever taste.