The Release of Big Bad Baptist and Variants Draweth Nigh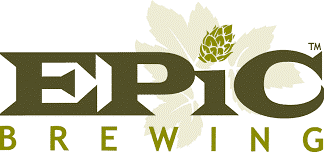 Epic Brewing announced the release of their signature barrel aged stout, Big Bad Baptist and it's specialty variants through a press-release. Every year people look forward to the release of one of the finest stouts in the land, Big Bad Baptists along with all the decadent variants. Well like the old southern gospel tune reminds us, "Redemption draweth nigh." Epic considered a dozen different variants before settling on 5. Two of the five are brand new twists on old favorites.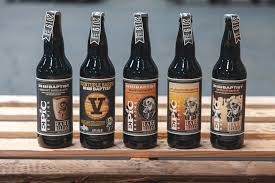 Big Bad Baptist, the OG will be released in 12oz 4 packs in most markets and 22oz bottles everywhere. Additionally, the brewery announced that Big Bad Baptist will be available year round. Now this barrel aged treasure can be enjoyed at any time.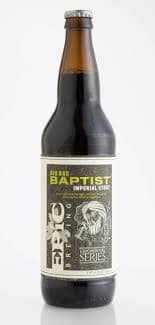 In 2017, the world was introduced to Big Badder Baptista, a barrel-aged stout that drew inspiration from Café de Olla. This has been a hit and was sorely missed last year. This beer has a smokey presence from the Mezcal and smoked malt that is enhanced with salt and Café de Olla Spices.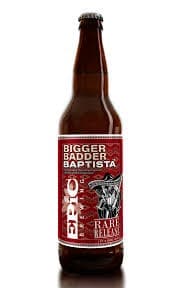 Big Bad Baptist Double Chocolate Peanut Butter is coming on the heals of last years dual releases of Chocolate Rapture Baptist and Peanut Butter Cup Baptist, the 2 most popular variants for the brewery in 2019. The brewery decided to Reese's these two into one epic variant, while doubling the chocolate and peanut butter, because apparently Americans aren't fat enough. This is an indulgent one folks.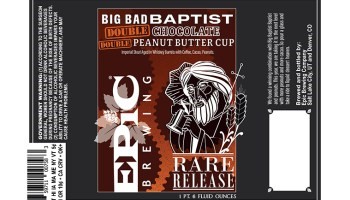 Next on the hit parade is Big Bad Baptist Chocolate Raspberry. This is a tangy and tart blend that will invite you to approach it with a pace that is measured and slow. This is one you'll want to share and savor. It will be a crowd pleaser for any bottle share.
Wait, there's more. Big Bad Baptist Sextuple Barrel. This is an homage to 5 years of boundary pushing beer. This bad boy is fortified with all of Epic's brewing team's favorite ingredients.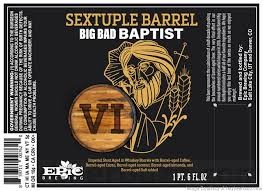 As the craft beer drinking nation eagerly awaits the release of Big Bad Baptist and all his variant Baptist friends, I will join them in their fevered anticipation. The release is planned for an October release, just in time for Halloween. No better treat than that. Locals to Salt-Lake have been sampling some preview batches over the past few months. Epic is an Independent giant and the BBB release is always a calendar circler. Cheers.