New Jersey Craft Beer Scene Is Turning Heads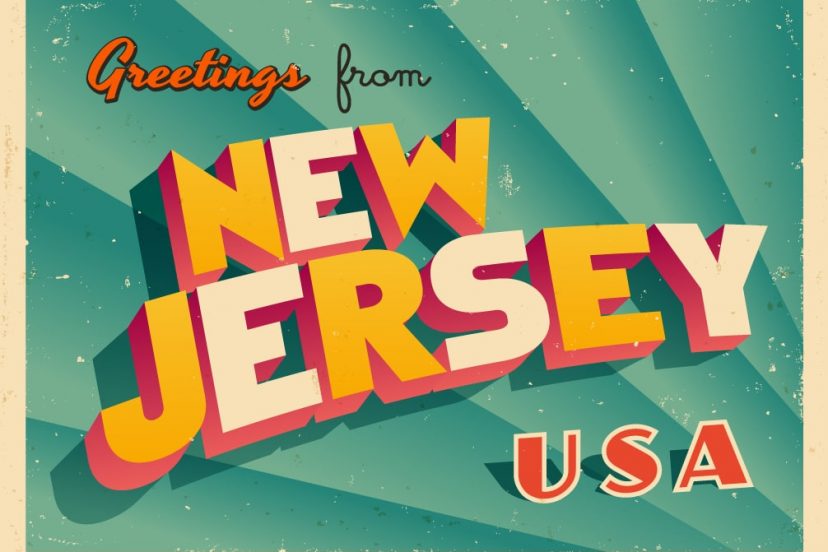 The Garden State is more than gorgeous beaches, great food and a diverse culture; it's one of the most exciting craft beer hot-spots in the country. The New Jersey Craft Beer scene is growing exponentially. Just in five years, the sector has grown 43 percent, more than any other estate in the country, and today there are dozens of brewing facilities offering all types of brews.
Brix City Brewing, Flying Fish Brewing Company, Magnify Brewing Company, and Tonewood Brewing are just a few projects worth mentioning. However, no matter how many we list, we're still going to miss a few projects, most of them hidden gems waiting to hit the mainstream. Today, we're telling you about four NJ Craft Beer star projects. If not the only ones brewing delicious beer, at least they're great places to start.
(1750 Bloomsbury Ave Ocean Township, NJ 07712)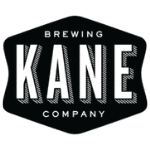 Michael Kane founded Kane Brewing Company in 2011. A brewing prodigy, Michael started brewing when he was 22 years old with a passion for German and Belgian styles. With its tasting room in Ocean Township, Kane offers a wide variety of seasonal beers and a strong permanent lineup.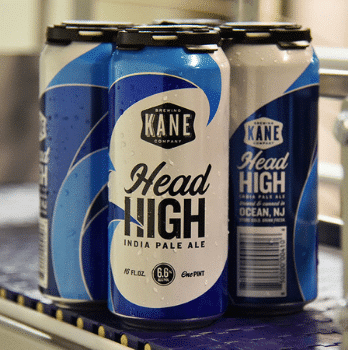 The Head High Pale Ale (6.6ABV) is one of the most popular 16oz cans in New Jersey, and their sturdier Overhead Imperial Pale Ale (8.2ABV) is as hoppy as the style gets. For a session beer, the Sneakbox (5.4ABV) is a no brainer. Keep an eye on limited editions. The Stacking Casks (12.5ABV), a Double Barrel-Aged Barley wine, is an exclusive brew worthy of the most memorable occasions.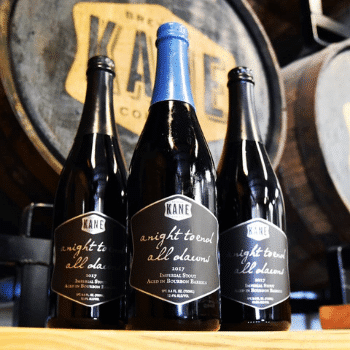 You can't miss Kane's Night to End all Dawns(12.2ABV), a towering American Stout aged in Bourbon barrels. Look out for Kane's Brunch Series, too, featuring a chocolatey Sunday Brunch Porter(9.2ABV), and the Mexican Brunch Barrel-aged Imperial Porter (11.4), amongst other impressive brews.
Kane is all about quality. With around 18,000 barrels a year, they're slowly positioning as one of the most prized top-shelf breweries in New Jersey.
(1790 Swarthmore Ave, Unit 3 Lot 2 Lakewood, NJ 08701)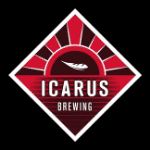 Icarus beers are easily identifiable for their creative labels and lesser-known beer styles. The guys at Icarus might have a youthful spirit, but they're NJ's first microbrewery.
With an ever-changing menu on tap, it's hard to catch up with Icarus, but if you're in luck, you might find a few cans of Bang Kitty (8.1ABV), a heavily wheated and oated Imperial India Pale Ale with lactose. The Fluffist (8.8ABV), an Imperial Dessert Stout, is also worth checking out, and the Solitude of Space (8.7%), a North East Imperial IPA, made with wheat and blond oats, is just staggering.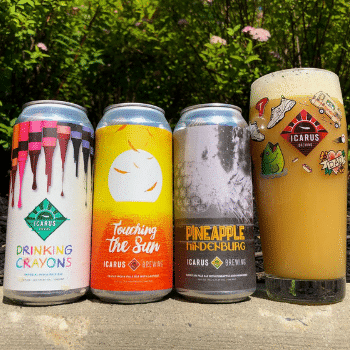 The brewery's Russian Imperial Stout, Kalashnikoffee (14.5ABV) is larger than life. It's conditioned on fresh-roasted Pecan Sticky coffee from Happy Mug Coffee. For a hot summer day, Icarus Touching the Sun Imperial IPA (10.5), brimming with tropical fruit aromas is a beauty.
Icarus is all about Grain-to-Glass productions, being one of the few breweries sourcing their own grains to mill on-site. Icarus' unstoppable creative nature and bold brews have gained them a large, passionate fanbase.
(6 E Washington Ave Atlantic Highlands, NJ 07716)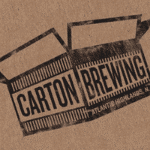 The Carton boys, two cousins, Chris and Augie Carton, are behind this fun project built in a red brick warehouse on Washington Avenue. Making the most of their cardboardy last name, the team infuses its brews with a good sense of humor.
Don't think for a second Carton Brewing is not serious business, though. Carton of Milk (4.0ABV) is a black Milk Stout with added lactose and nitro-conditioned for the smoothest mouthfeel. Carton's session ale, the Boat Beer (4.2ABV), is based on German malts and Kolsch yeast for a crisp and lively brew with lovely citrus aromatics.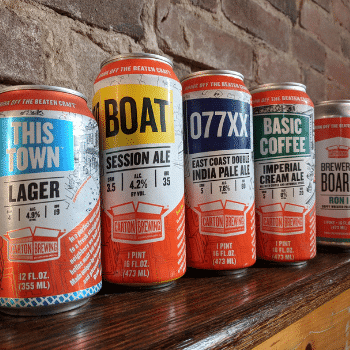 Carton's must-try brews are the Mosaic (7.8 ABV), featuring the astoundingly aromatic Mosaic hop, and the Epitome (10.3 ABV), a dark as night, metalhead double-black Imperial IPA.
Carton makes Lagers, too, and the This Town (4.9ABV), in their own words, "made for their neighbors," is just what you want in a cold, fizzy lager. Helles malt, classic yeasts and Opal hops make this one a standout.
(1288 Hornet Rd Cape May, NJ 08204)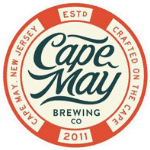 Cape May might be one of the better-known breweries in the New Jersey Craft Beer movement. In 2017, they were named the "Best Beer in America" by the Food & Wine Magazine, and that's just one acknowledgment earned by Cape May.
The brewery and bar distribute fresh brew to dozens of establishments in the area. It is also a nice place to grab a cold one, especially in their beer garden.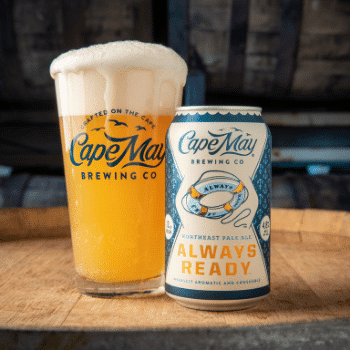 Always Bretty (6.2ABV), a funky brett-beer, is proof that Cape May is more than your everyday beer styles. Yet they're better known for their Always Ready (4.8ABV) American Pale Ale and their more aromatic IPAs, including their Beaches N' Cream (6.3ABV).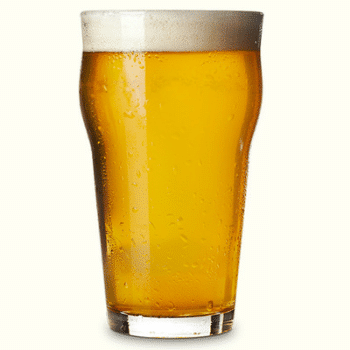 This is Just a Drop in the Bucket
The NJ Craft Beer revolution is still going on, and new exciting projects and collaborations pop up every year. There's no doubt people here are zealous about their beer. The folks up in New Jersey can enjoy one of the most varied and exciting beer scenes in the country. If you are visiting and want to take back some of the best New Jersey craft beers, check out our traveling on a plane with beer article.
New Jersey Craft Beer brewers are just getting started, and we can't wait to see what they come up with next!