Beers for Wine Lovers – Enter a New World of Flavor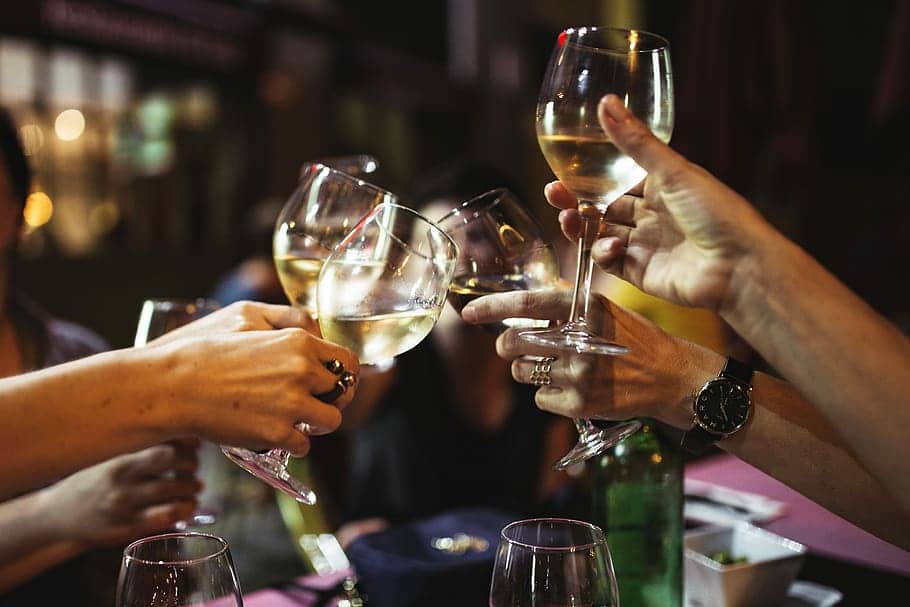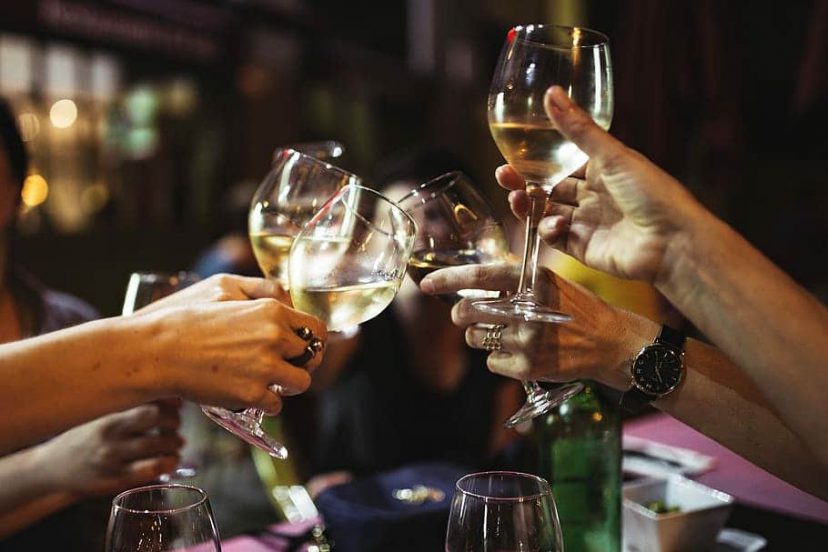 Some people love wine, and that's excellent, but did you know there are also plenty of beers out there that are very similar to wine? There are beers that use wine yeast strains, a beer aged in red wine barrels, and beer that has that same champagne flavor and mouthfeel. In this list, I'll be giving 8 great beers for wine lovers!
We'll start off with one of my favourite beers of all time. Tripel Karmeliet is a Belgian Tripel style beer; it's a high alcoholic, bright beer. And when I say bright, it's pale in colour but has these beautiful bright flavours. It's a pale, dry, carbonated yet balanced Trappist beer. A Trappist beer means that the beer has been made in a Trappist Monastery, brewed by Monks. If you're a fan of a fruity, light Chardonnay, you'll love this. It holds beautiful fruity and citrus esters reminiscent of oranges and banana. The malt character is bready, grainy-sweet and a little honey-like. A nice restrained hop character, that are quite perfumey and floral. I love this beer so much, and a sweet white wine drinker will love too.
Still sticking to a white wine, but more towards a Pinot Grigio or Sauvignon Blanc lover. We're looking at a beer that shares similar flavours, but has a lot more tannins and drying quality to it. This beer is a Lambic beer; a Belgian style of sour beer, so does hold a tartness to it. We're looking at Timmerman's Lambicus Blanche. It's a white lambic, and the added spices introduce a flavour of coriander, orange zest and lemon peel. It uses wheat so has a nice creamy mouthfeel, and uses spontaneous fermentation so has some really interesting funky bacteria present. Sour but still refreshing, definitely worth a try.
Okay so now a beer for a red wine lover out there. When it comes to red wine, I find that a Flander's red ale holds some similarities. They're usually sour, fruity, malty beers that have a nice dry finish similar to a red wine. The Rodenbach Grand Cru is an amazing example of this style. It's a traditional Belgian style, and I'd recommend this particular brand compared to American versions such as Liefmans. The Rodenbach Grand Cru is actually an award-winning beer, in the 2019 World Beer awards in the Sour and Wild beer category. It's an elegant style, with toasted notes from the malt and a nice fruitiness of plums and oranges. It's refreshing again, with a real dry finish.
Sticking with red wine one again, and in fact the same style. Cantillon's Grand Cru Bruocsella is again beautiful for a red wine fan. Bruocsella is the old Dutch term for Brussels. Cantillon is a traditional Belgium brewery, and it's been around since 1900. It's really respected, and quite elite in its own world. The Grand Cru is a complex structure of flavours, that are noted as being very red wine-like. Its acidic elements are balanced out with more mellow aspects. It's been considered as the missing link between wine and beer. It's a sparkling beer, and is great!
Sour beers are kind of known for filling in that gap between wine and beer. There are plenty of sour beers that have similar tastes and mouthfeels to wine are it their tannins, fruity aspects, or the roasty characters. Some breweries add their beer into barrels to age them, like in whiskey. It's become quite popular to barrel-age beers in red wine barrels, and this will obviously introduce some of the wine's characteristics into the sour. Oak and Red by Upland Brewing, have made a lovely sour beer that has notes of wine in there too. It has a really nice jammy grape aroma, and the taste brings out a full red grape flavor that is balanced and complex. The finish is quite sweet and juicy; this would probably be lovely for a rose drinker or a fruity red wine.
For other rosé lovers, there are plenty of sour beers out there with a nice fruity flavor. Some of them are an acquired taste, but they can be absolutely delicious and create similar tastes and mouthfeels as wine. Overwork's has a Cosmic Crush series using different fruit to make the beer. The pear and the cherry are divine, and Overwork's keep adding more to their fruity range. If you're a fan of rosé go for the cosmic crush cherry, and if you're a fruity white wine lover you'll love the pear.
Also for a rosé drinker, this absolutely amazing brewery called Kirkstall has come through for you. They do a beverage called Kirkstall Framboise, which is a raspberry fruit beer. They're a British brewery, but brew this beer in Belgium. It's sweet and has a rounded fruitiness. It's not really sour at all, but it's so delicious and so pleasant. It uses real, fresh raspberries to make the drink which creates a full, juicy beer that's almost like a yogurt!
And finally, we've talked about red wine, white wine, and rose, it's time for the beer for lovers of champagne.
Wild Beer has got you covered on this one. They do a lovely saison called Ninkasi, named after the goddess of beer. It uses New Zealand hops, that are fruity and taste almost like opal fruits. There's freshly harvested apple juice in there, and it uses champagne yeast. It's spritzy, it's spicy and it's fresh. It's the closest to champagne you're going to get with beer. Absolutely delicious and a must. They have a sister beer to the Ninkasi called Zintuki. It still has that champagne spritziness with fruity apple notes. However, this beer has a drier lemon acidity to it from the wild yeast it uses; it's still very aromatic and refreshing on the palette.
That concludes the list of beers for wine lovers. I hope this encourages anyone reading this to step out of their comfort zone, and try some new things. Like wine, you might choose to store some of these great beers. If you have beer friends that are anti-wine our friends at PureWine wrote The Wine Guide For Beer Lovers. A great beery journey awaits!