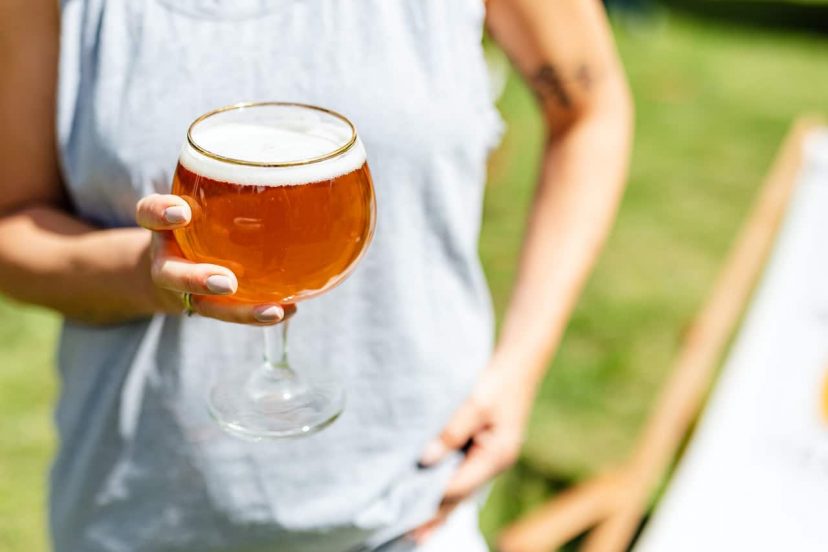 There is a short answer and a long answer to this question – What is a Tripel Beer? The short answer is that tripel beer, also known as "Belgian Tripel" is essentially a beer that is made with three times the normal amount of malt. The full answer is a little more complicated, but it makes for an interesting beer history lesson.
Tripel Beer History
The name "Triple" is derived from the Low Countries (today the Netherlands and Belgium), although its exact origin is unknown. The two main theories are that it indicates the strength, either by a series of marks, such as crosses, on a cask – X for the weakest strength, XX for a medium strength, and XXX for the strongest beer – or by referring to the original gravity of a beer, which roughly corresponds to 3% abv, 6% abv, or 9% abv. The sure thing is that this term was originally popularized in 1956 by the Trappist monastery at Westmalle, where it was used to rename the strongest product in their range, however both the term and the beer associated with it were known before 1956.
What to expect from a Tripel Beer?
Believe me when I say that the first thing you should remember about these beers with their round malt flavor, robust bitterness, and a plethora of scents, is that they are deceptively drinkable. They have a light hue, ranging from 4.5 to 7 SRM. A bitterness that ranges from low to mild, corresponding to 20-40 IBU. The great surprise in these beers is their ABV level. Tripel beer runs from 7.5 to 10 percent alcohol by volume, making them particularly alcoholic.
Tripel Beer Tasting Notes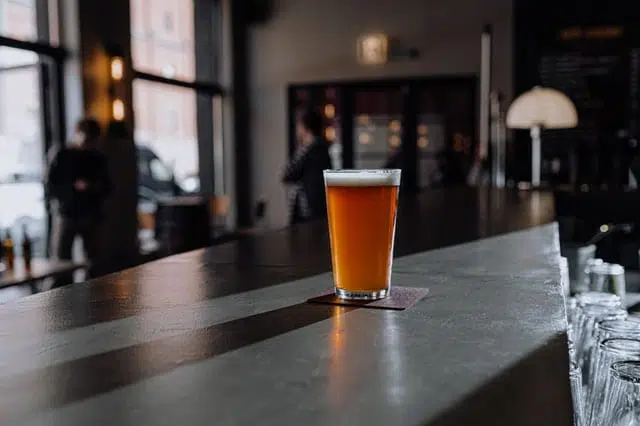 With a color that ranges from deep yellow to deep gold, these beers tend to be effervescent and their foam is long-lasting, creamy, and white. Resulting in characteristic Belgian lace on the glass as it fades. The scent is complex, with moderate to major spiciness, moderate fruity esters. Associated with citrus fruits such as oranges, and low alcohol and hop aromas. Phenols that are spicy, peppery, and occasionally clove-like. When it comes to taste, there are spicy, fruity, and alcohol tastes. Backed by a gentle, rounded grainy-sweet malt impression, with, occasionally, notes of honey. Bitterness is often medium to strong due to a combination of hop bitterness and phenolics produced by yeast. Significant carbonation and bitterness contribute to a dry finish with a fairly bitter aftertaste and a spicy-fruity yeast flavor.
Tripel Food Pairings
These beers, when sipped during a meal, can stand in for fruity and spicy components that would otherwise be added to dishes. In addition to adding acidity, their pepper and fruit undertones help to enliven delicate recipes. Tripel beer compliments poultry and ham. A sweeter tripel is advised whether you're seeking the perfect company for your ham sandwich at lunch or delicious roasted chicken dinner. Triples pair well with cream cheeses such as creme brie. If you're throwing a party, pair a tripel with a charcuterie platter of meats, cheeses, and fruit. Finally, if you want to bring out the subtle banana flavors in these beers, pair them with a caramelized banana crème brulèe.
Best Tripel Beer Picks: