Garage Beer Fridge – Why? Pros & Cons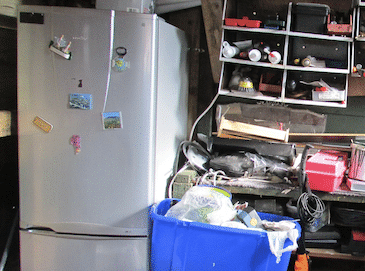 Garage Beer Fridges are becoming increasingly popular as people become more familiar with craft beers and need a place to store them. "Won't a regular fridge suffice?" or "Do I really need a garage fridge to hold my beers?" I hear you ask. Don't worry, we're here to answer any queries you might have. Why would one need a refrigerator solely for beer? What are the advantages and disadvantages of the garage beer fridge? What are my options for finding a low-cost one? To find the answers to your questions, make sure to read this article all the way to the conclusion.
Why Get a Garage Beer Fridge?
I mean, if you like beers and you spend a lot of time in your garage working, exercising, or simply spending time on your favorite hobby then the answer is simple. Having to walk to the kitchen and back to grab a cold one doesn't sound as nice as having your favorite beers stored and ready to be served, right next to you.  Also when you start to collect the broad spectrum of great beers you'll need more storage than your regular fridge won't do.
Pros and Cons of Having a Beer Fridge
While having a second fridge for groceries in the garage is common in many households, having a fridge just for beers might seem a bit extravagant to some. Let's look at some of the benefits and drawbacks to see if buying a garage beer fridge is the best option for you.
Pros of Garage Beer Fridge
Storing the beers at the right temperature.
Fridges are normally kept in temperatures between 37°F-40°F. While these temperatures are ideal for storing groceries and beers that don't have very prominent aromatic and taste profiles, like lagers, craft beers should be stored and served at slightly higher temperatures so their characteristic scents and flavors don't get lost. Having a garage fridge with a different temperature will help properly store your beers.
If you're a beer collector, you know that beers can take up quite a bit of room, especially if they are packaged in bigger bottles or kegs. Having a separate fridge for storing your beers will not take up space from the main one, in which you keep your groceries.
Cons
Having a second refrigerator in your garage will undoubtedly raise your utility bills. This could be a problem if your garage isn't properly insulated, as your fridge will require more power to maintain the temperature you've selected.
Not environmentally friendly
If you're attempting to lessen your carbon impact, a second refrigerator might not be the best choice. The amount of electricity necessary to keep it operating will undoubtedly have a negative impact on the environment.  Not mention when you dispose of it in a landfill.
If your garage is small, you may discover that putting an extra appliance inside makes the room feel even smaller and cluttered.
How to Find a Cheap Garage Beer Fridge
If you do decide to buy a beer fridge, it is important to get one that is within your budget. Below you will find a list of our favorite beer fridges so you don't have to look any further. If however you still find these appliances to be above or below your budget, feel free to do your own research, keeping also in mind the space you have available and the capacity you want your fridge to have.  I found my current garage beer fridge on Facebook marketplace.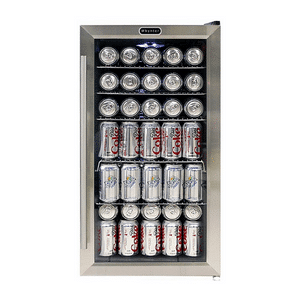 This is one of the most cost-effective and efficient choices available. The Whynter can hold up to 120 standard cans. Any of the 6 shelves can be removed to accommodate different sized bottles. This refrigerator includes a reversible door, which allows you to alter it to match your space without having to relocate other furniture.
This mini fridge can also hold up to 120 standard beer cans and has adjustable and removable shelves. It has a digital thermostat that can easily be adjusted. Also, an"even cooling" technology that ensures that all of your beers will be adequately cold. This fridge also comes with a reversible door.
This Whynter model comes in two sizes. One that can fit 62 cans. One that can fit 90 standard beer cans. Making it ideal for people who don't have that much space available. It also has a very low noise level (<44 dB) which means that if you use your garage as a home office or just need a quiet space to relax, this fridge won't get in your way.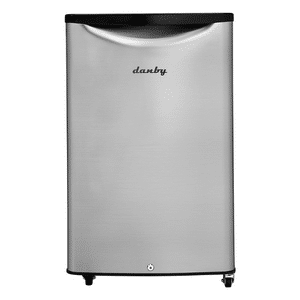 Last but not least we have this Danby model which is not only elegant, as it comes with an integrated beverage dispensing system but is also Energy Star compliant. Making it an environmentally friendly option.
Garage Beer Fridge – Conclusion
We hope that this article has aided you in determining whether or not purchasing a garage beer fridge is right for you. Hopefully we have provided you with a list of possibilities that are appropriate for your needs and budget. If you do decide to get one, have fun organizing it and showing it off to your beer-loving pals. It will undoubtedly make them jealous.
Cover Photo by form PxHere