Community Beer Company 7th Anniversary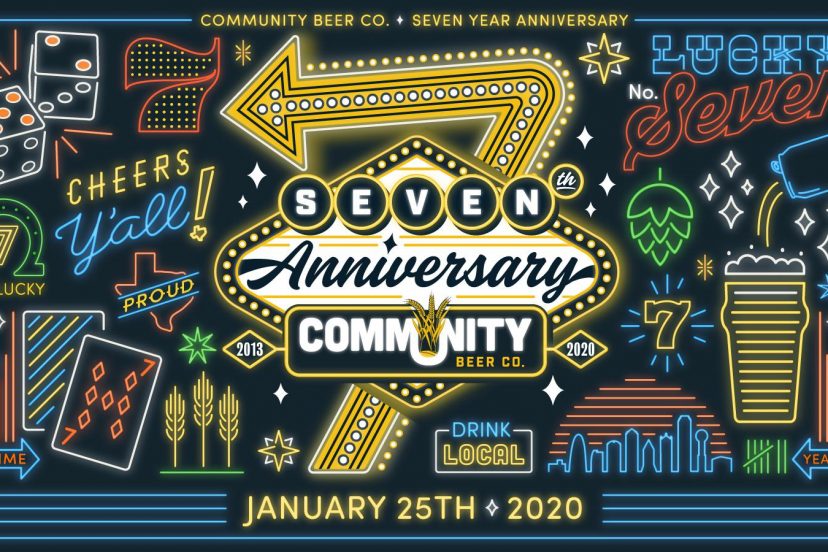 "Me and you and you and me, not matter how they toss the dice, it had to be, the only one for me is you, and you for me; so happy together"—The Turtles
Community Beer Company celebrated its 7th anniversary on January 25. I was lucky enough to count myself amongst the hundreds in attendance at 1530 Inspiration Dr., Dallas, TX 75207.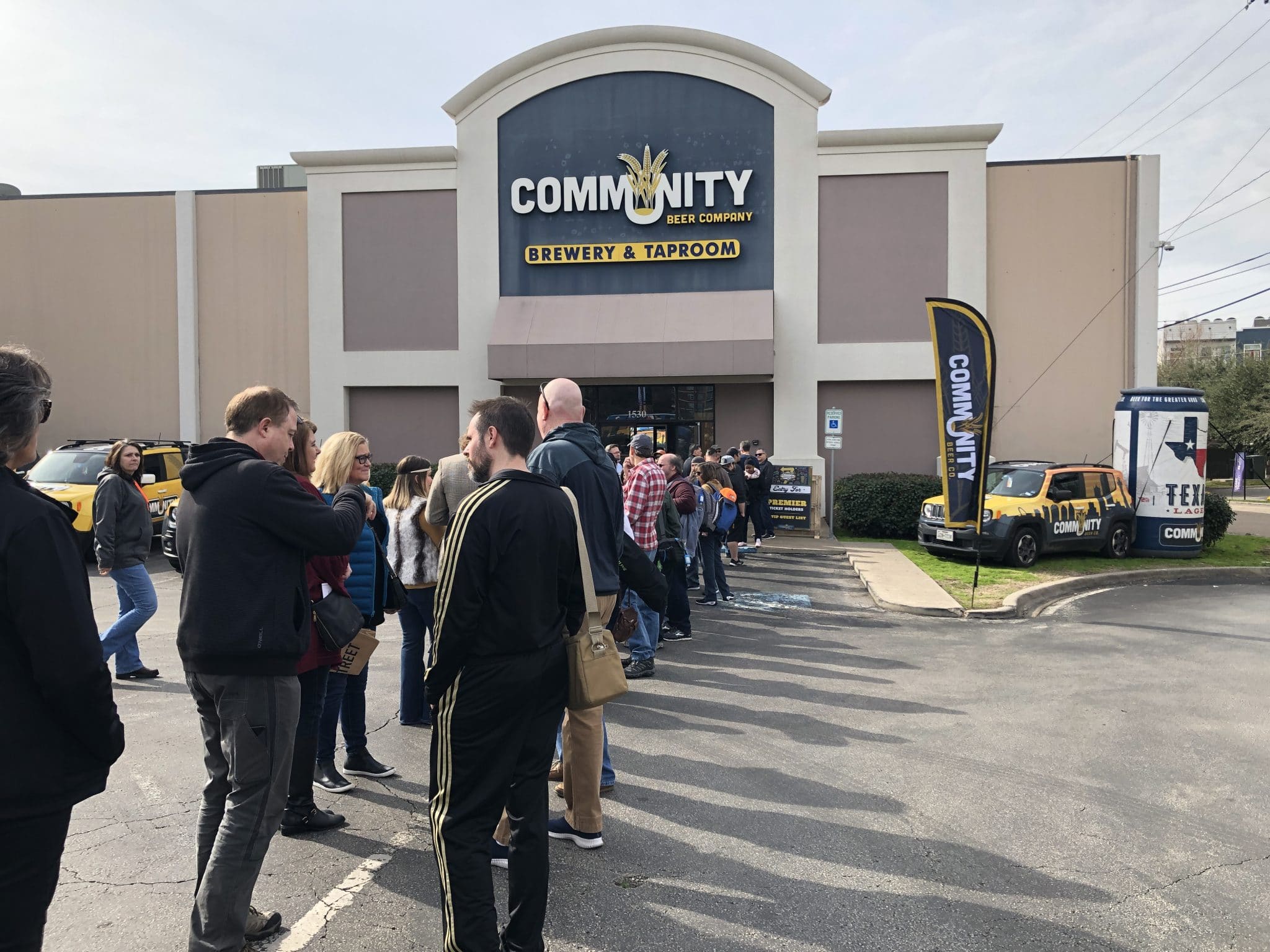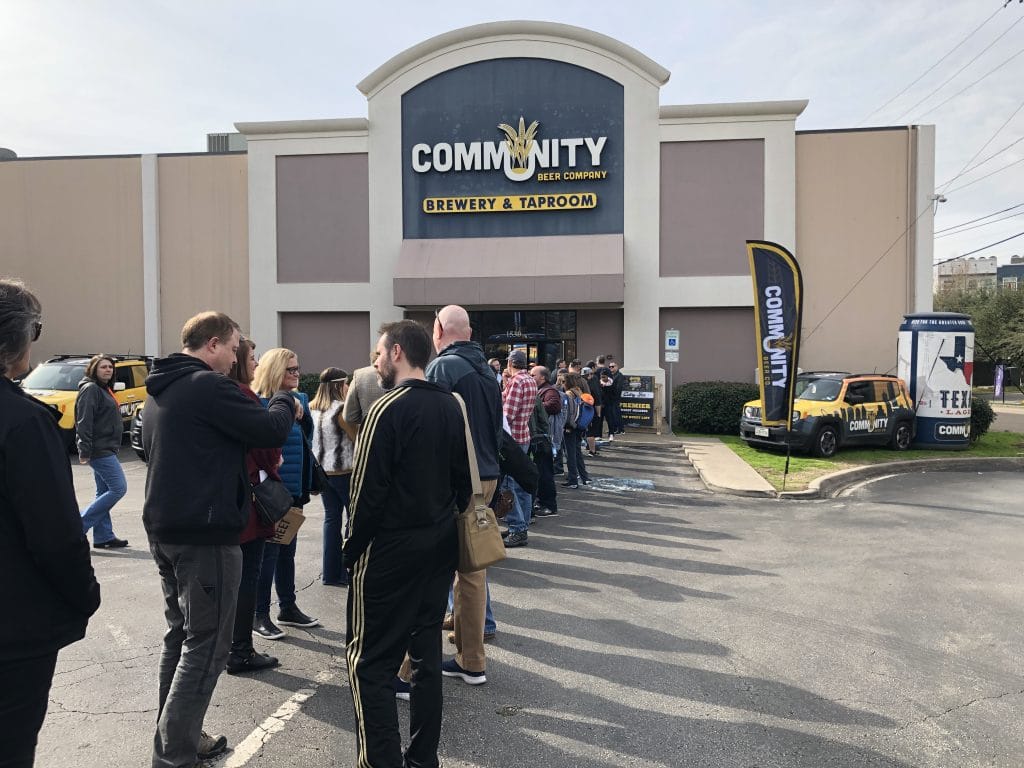 Must attend events.
There are a handful of must attend events every year: Zwanze Day, the Pliny the Younger Release at Russian River, San Francisco Beer Week, the Atrial Rubicite release at Jester King, The Bourbon Barrel Temptress release at Lakewood Brewing, the members party at American Solera and Community's anniversary party.
Vegas Baby
Every year the party is as unique as the people who show up donned in theme inspired cos-play. This year the theme was '70s Vegas.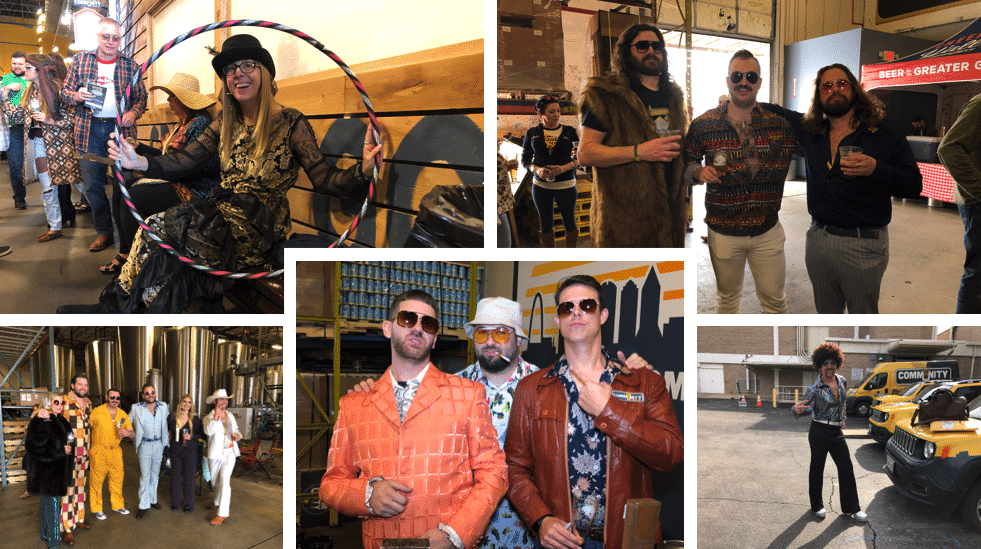 I even ran into local Instagram celebrity, @mylovelyladyhops; aka Taylor Michelle Long. She was gracious and a fixture at all the important DFW beer events. She couldn't have been nicer to what; I'm sure, looked like a weird 50 year-old insta-stalker.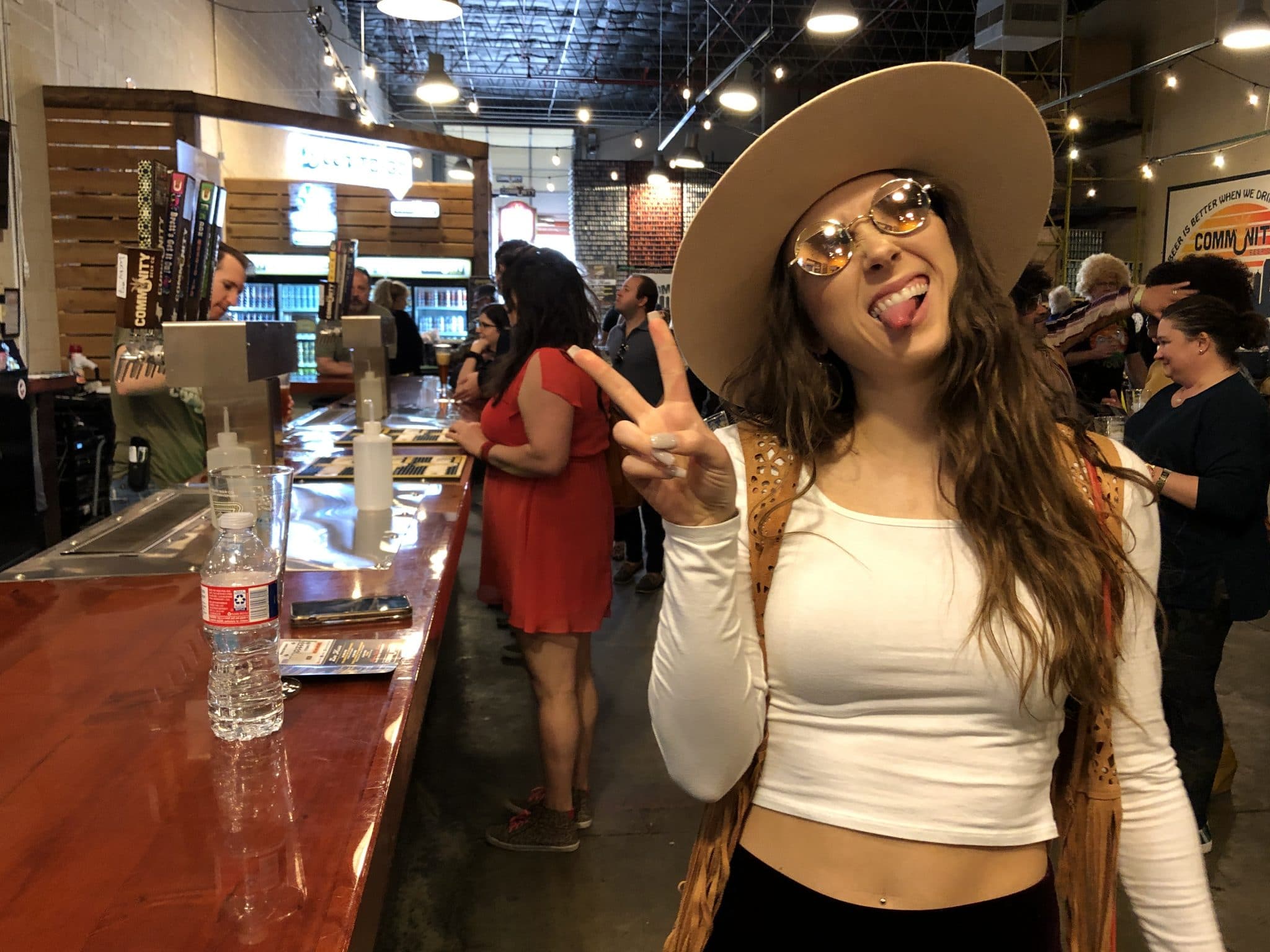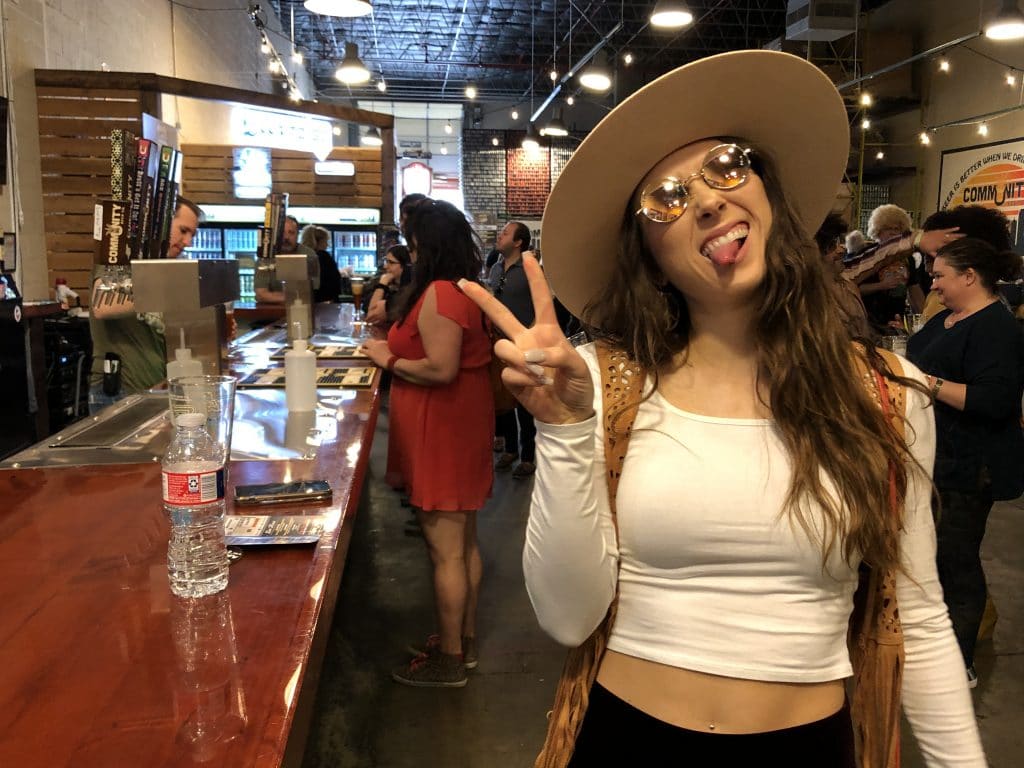 Every year the brewery breaks out its greatest hits, with over 70 beers to choose from, at multiple beer stations sprawled across their enormous property.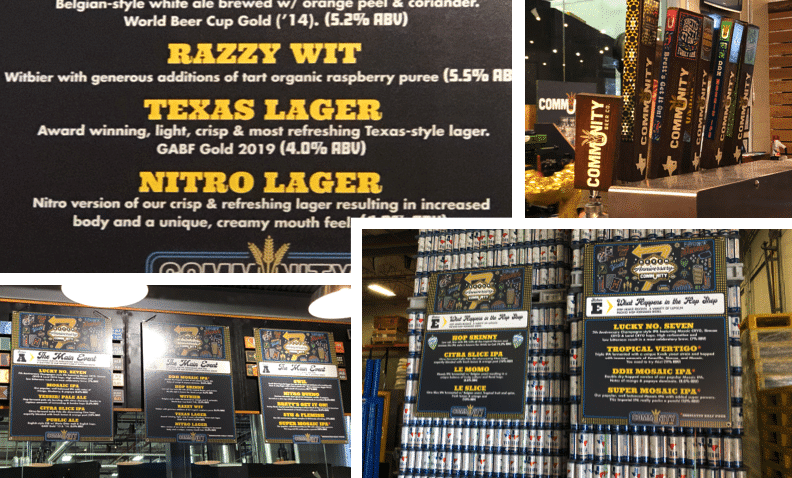 Beer to go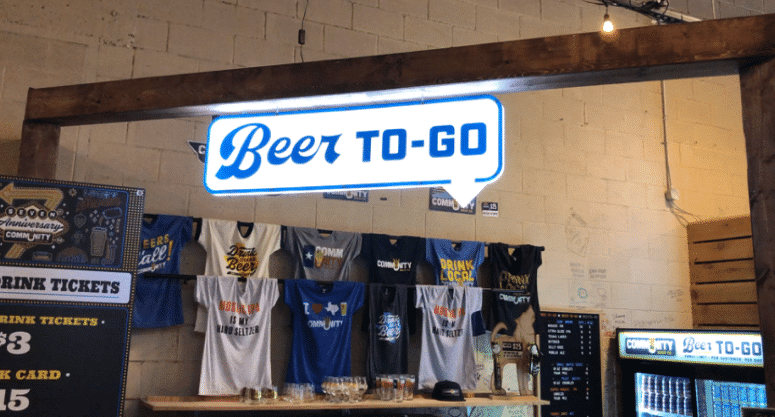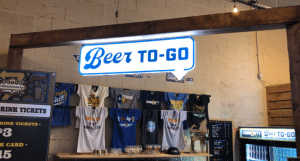 This year, thanks to the beers-to-go law being passed in Texas, patrons were able to bring home some specialty to-go beers. I walked out with some Barrel Aged Legion, their GABF gold medal winning Texas Lager and their 7th anniversary IPA.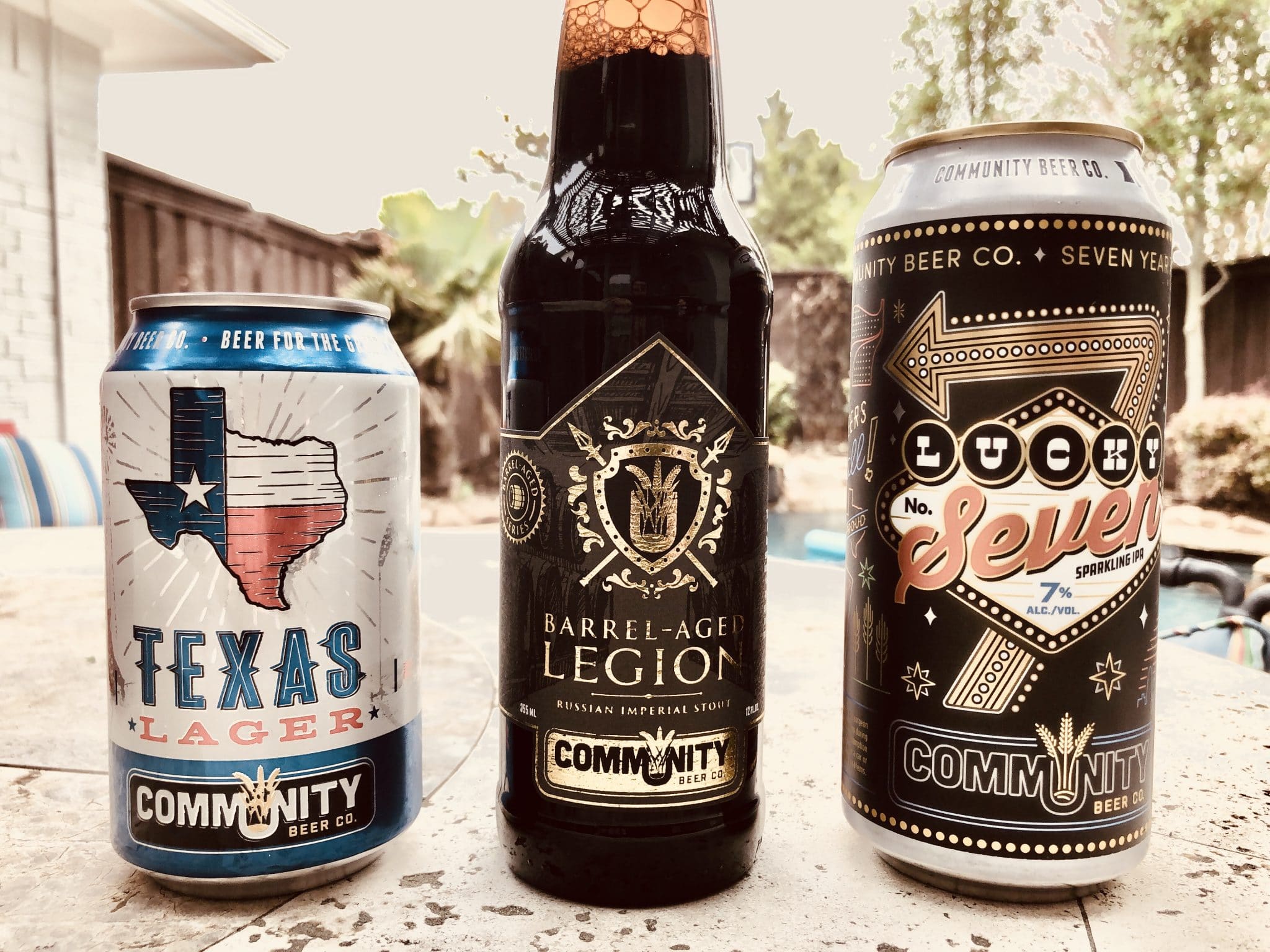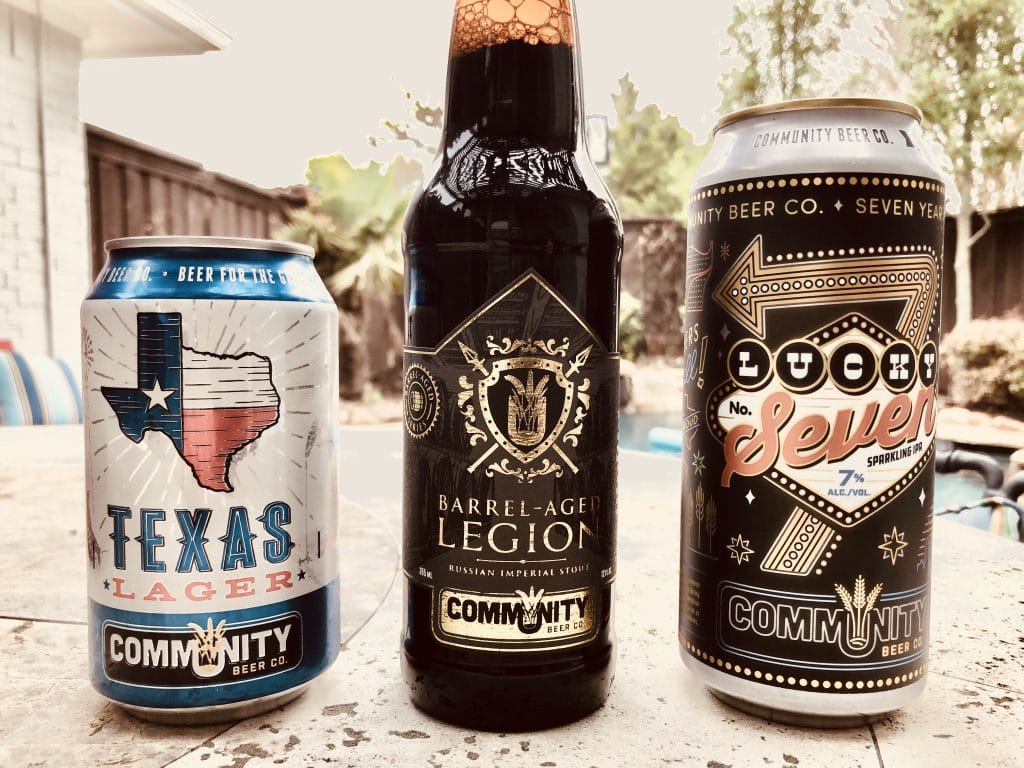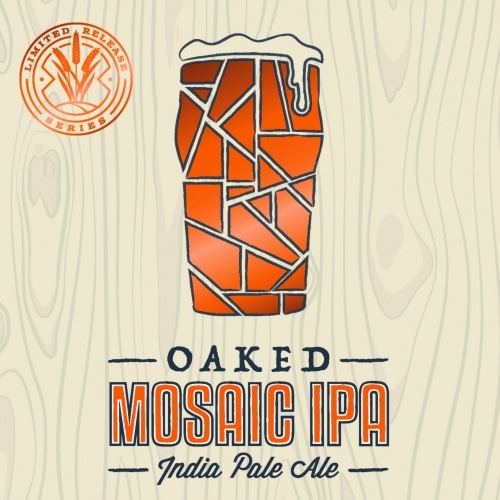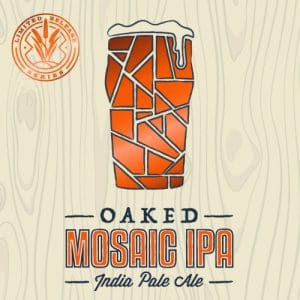 Community has become such a part of the fabric of Dallas by providing the city with such iconic suds as their Mosaic IPA and their indulgent Barrel-Aged Legion. They kick things up to 11, every year, by offering varietals of these standards. Community was a brewery that really peaked my interest in craft beer when it offered the Oaked Mosaic from year 2, one of the first local beers that truly blew my mind. I couldn't get enough of it. I burned through 3 of the allowed 8 pours on my beer card with that one alone. Some stand outs from this year's event include the following:
Texas Lager
Texas Lager: First whiff gives you a nose full of feed store grain. This brew is easy drinking. Grassy hops subtly even out the yellow corn sweetness that makes this beer exciting. It is reminiscent of corn or barley tea. Excellent "relax on your porch" beer. I paired this with a German Sausage and kraut dog from one of the food trucks, 2 things that go together like song and dance. Probably the standout of the event for me.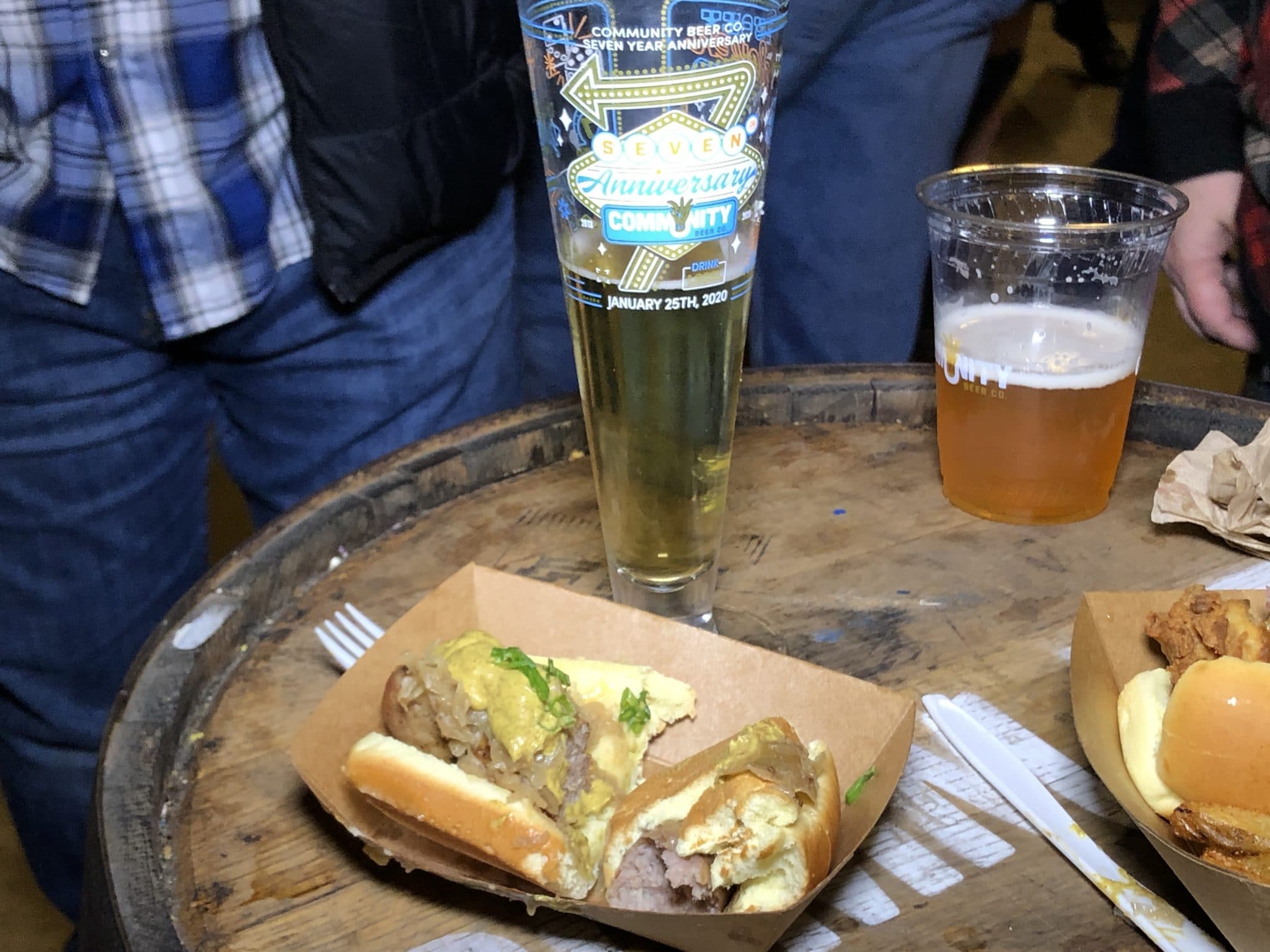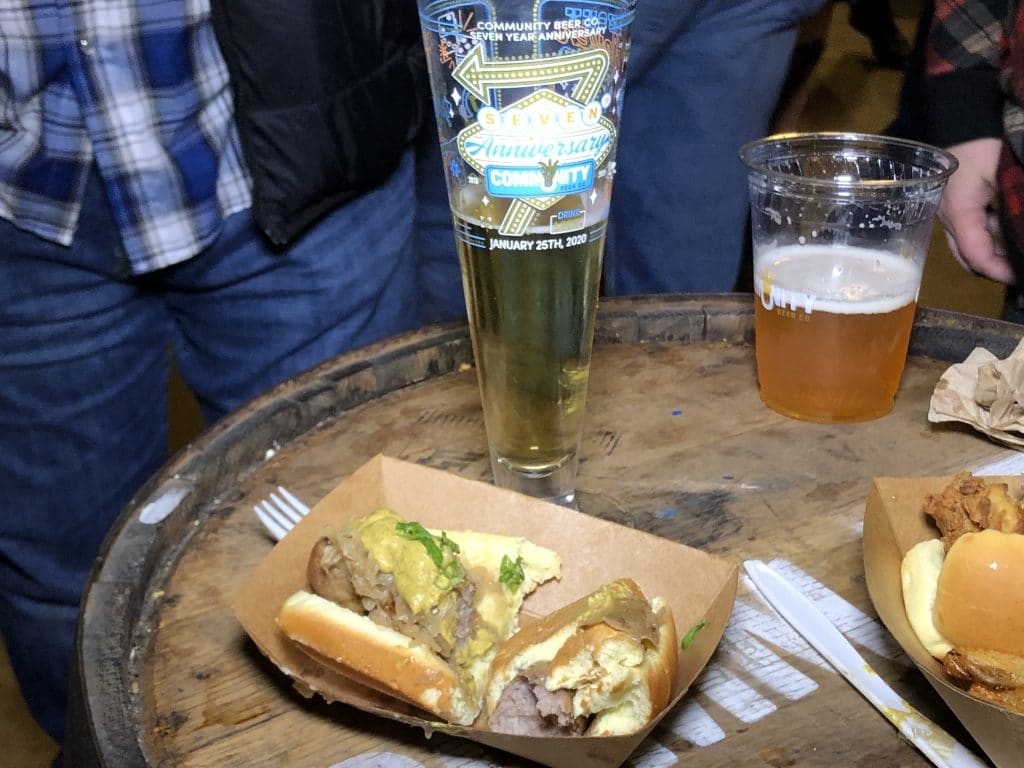 Super Mosaic IPA
Super Mosaic IPA: This was first brewed to celebrate Beers-to-go day. This was a high gravity, Triple IPA version of their classic Mosaic. This beer packs a punch, almost like a subdued version of Dogfish Head's 120 minute. Just this side of boozy, but definitely a wort that had been worked for as much alcohol sweetness as it could muster. This was much more satisfying than 120 minute and showed the wisdom of restraint.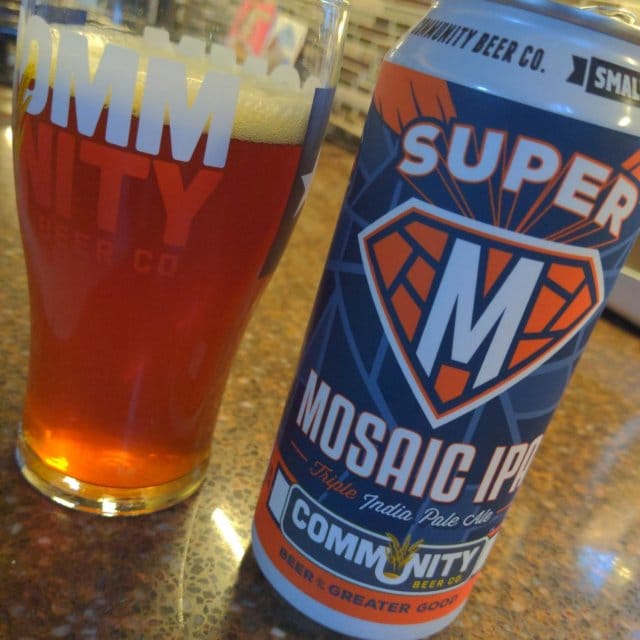 Barrel Aged Legion
2015 Barrel-Aged Legion: This was a nice find at the party. The first iteration of their classic BA Russian Imperial stout aged in Woodford Reserve barrels. The nose is greeted with oak, vanilla and bourbon. There is a half-finger pour of a cinnamon colored head that fades quickly. On the 2nd or 3rd sip I started to get a chocolate malt kind of a feel that would meld into very subtle hints of prune as it meandered toward the finish. I also tried the Mocha Legion which was tasty and I also revisited the Rum Barrel Legion while I was at the Barrel-Aged station. The Legion series is always a winner.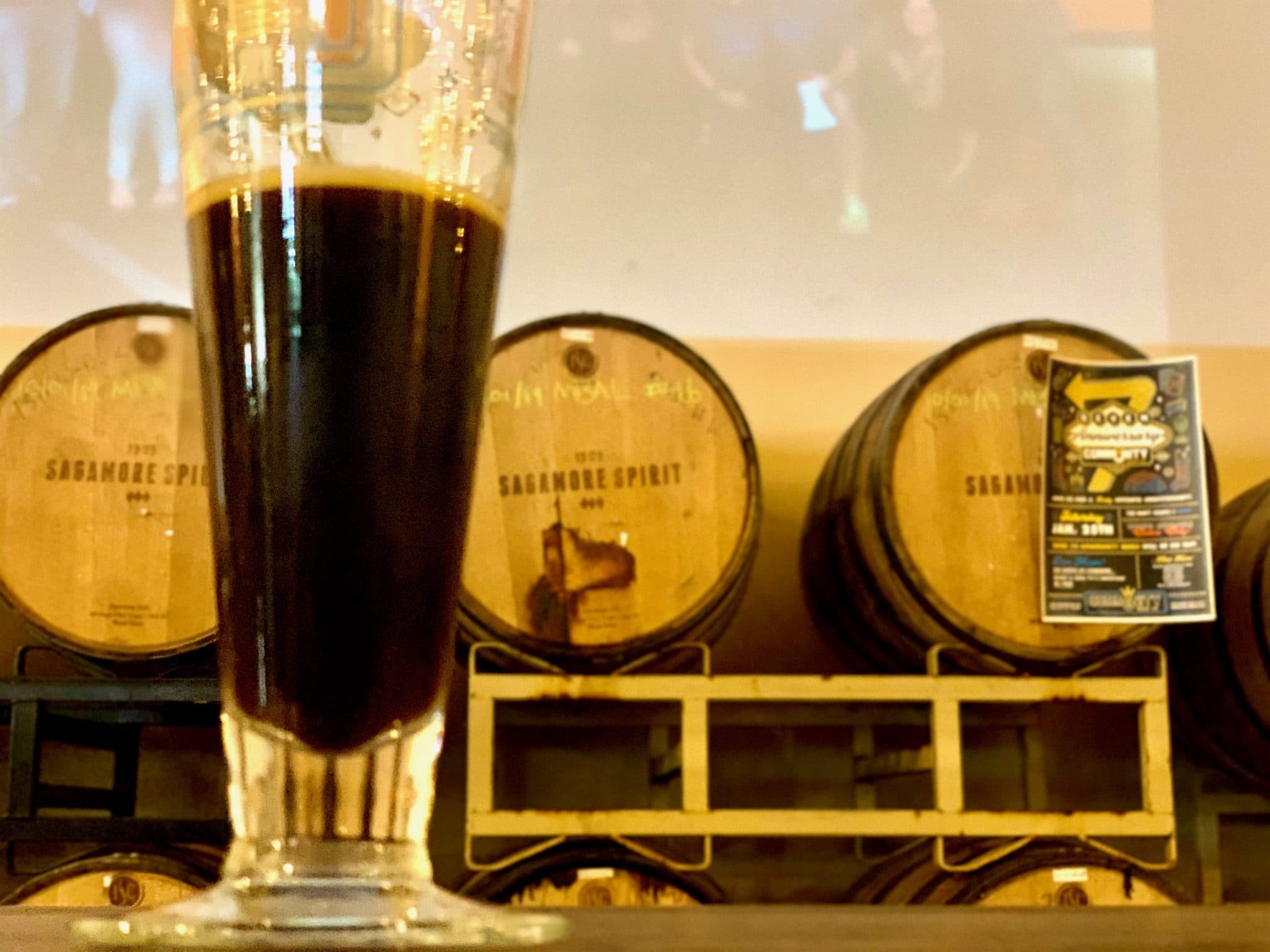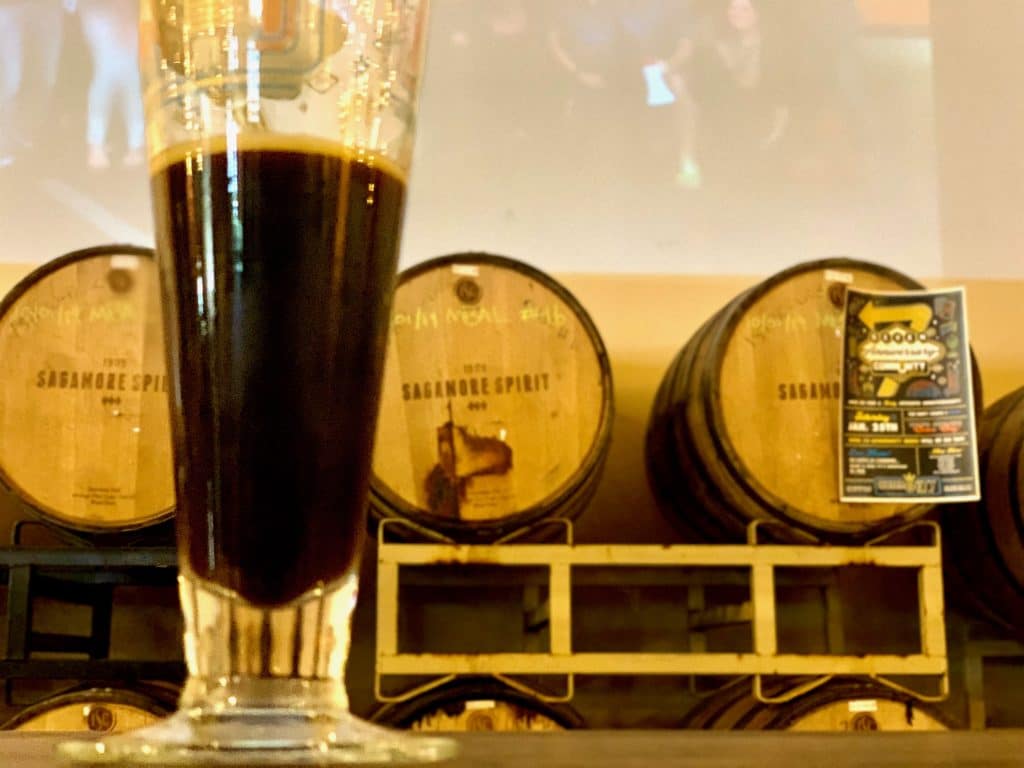 En Fuego!
I found myself at the Chile pepper beer station and sipped on the Cocoa Fuego, a spicier version of their seasonal Cocoa Bueno. Fuego had the classic Mexican Chocolate stout with cinnamon and vanilla but added a dare-devil amount of habanero. As a lover of all things spicy, I really enjoyed the spicy accents that underscored this southwestern treat. It was not over-powering, but it was noticeable and entertained the palate with richness and bitter and spicy finished with a malty chocolate. Another interesting brew was the Medical Grade Haze. A Haze to cure what ails you. The tropical and juicy notes provided by a caboodle of Vic Secret, Citra and Mosaic hops that is held together with a beautiful fruity backbone.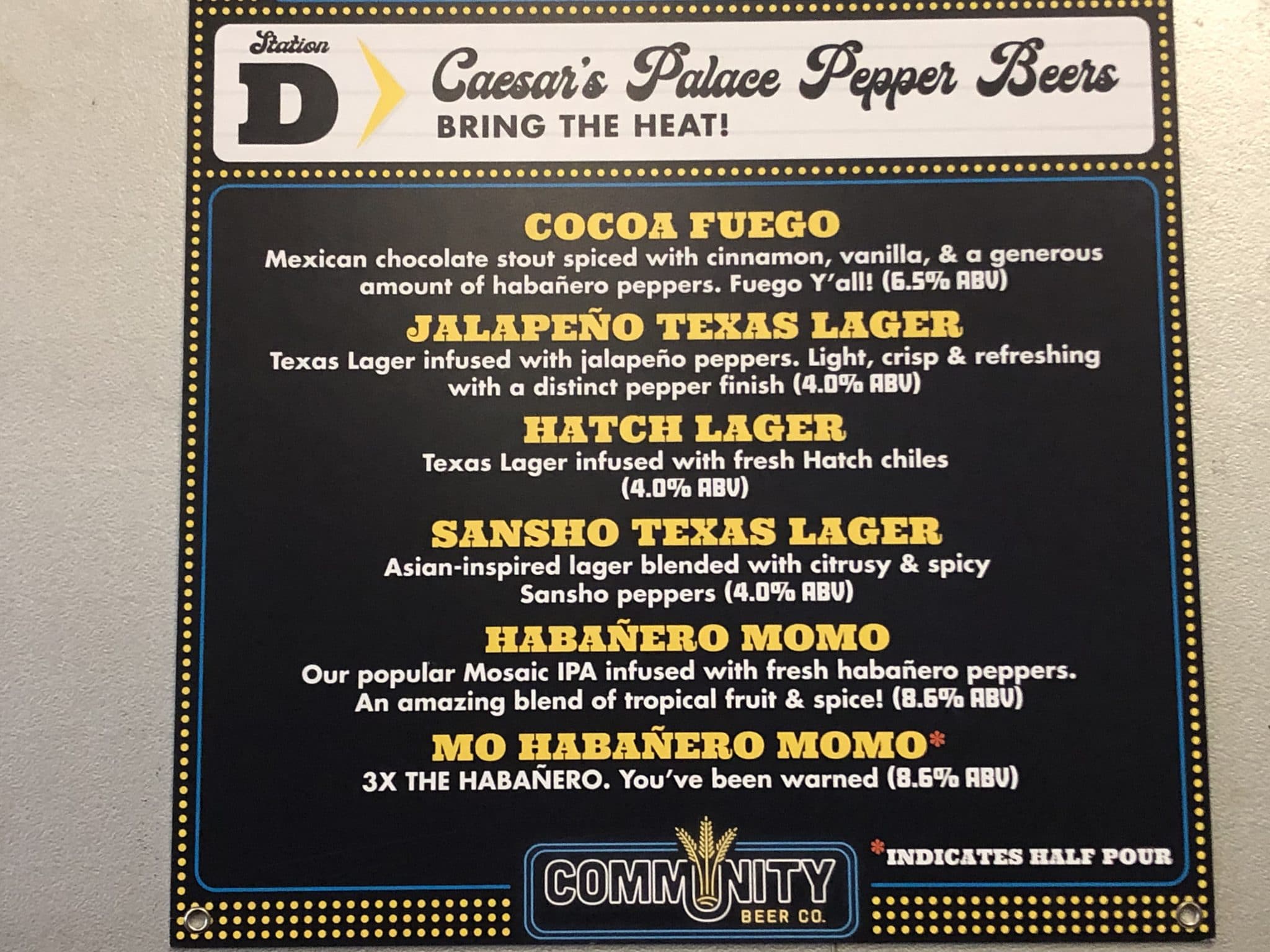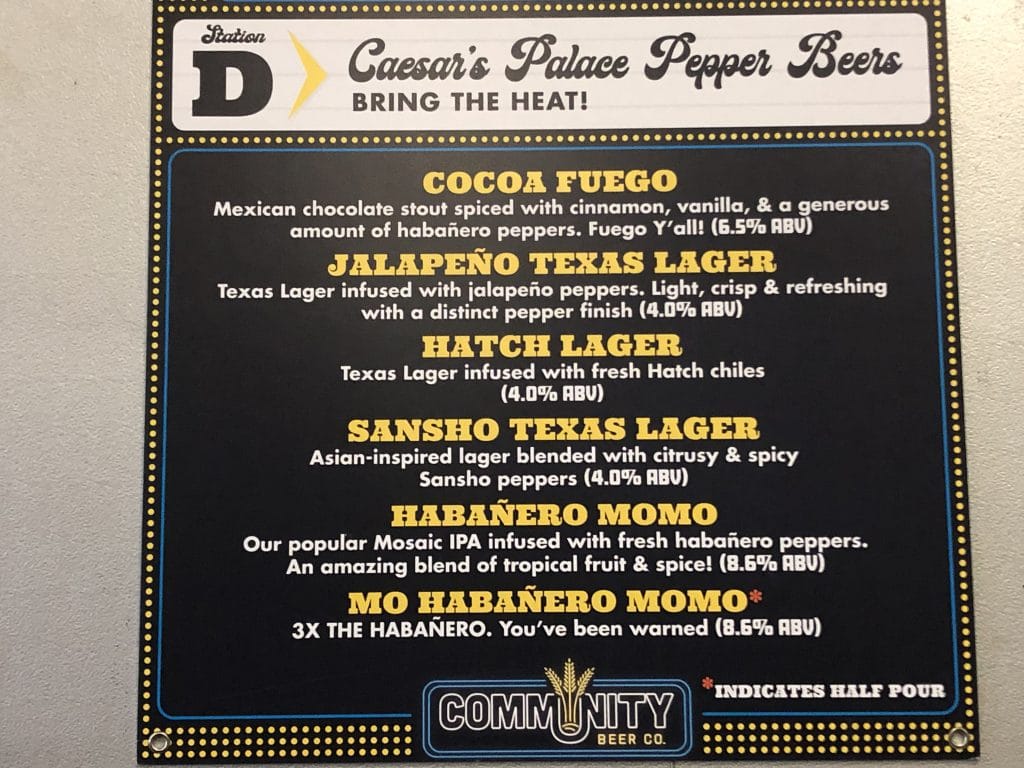 Lucky No. Seven
Finally, the anniversary specialty beer itself, Lucky No. Seven. This was a very satisfying champagne style IPA featuring their signature Mosaic hops, dispensed amongst cryo, simcoe cryo and loral cryo hops. The beer had a high carbonated bite with low bitterness that really helped kick off this epic celebration.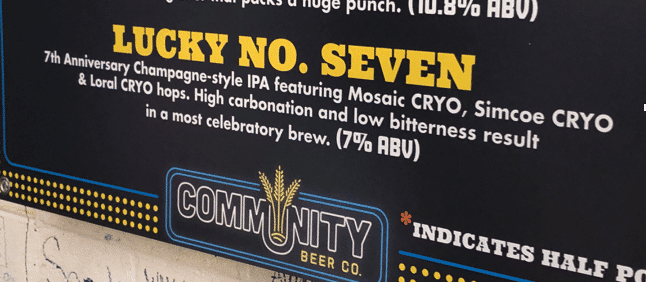 Happy Anniversary!
Anniversaries can mean anything; revelry, promises made and kept, faith and friendship all made sweeter with celebratory beer. Community has become a staple in DFW culture a provider of the social lubricant that brings us together in conversation.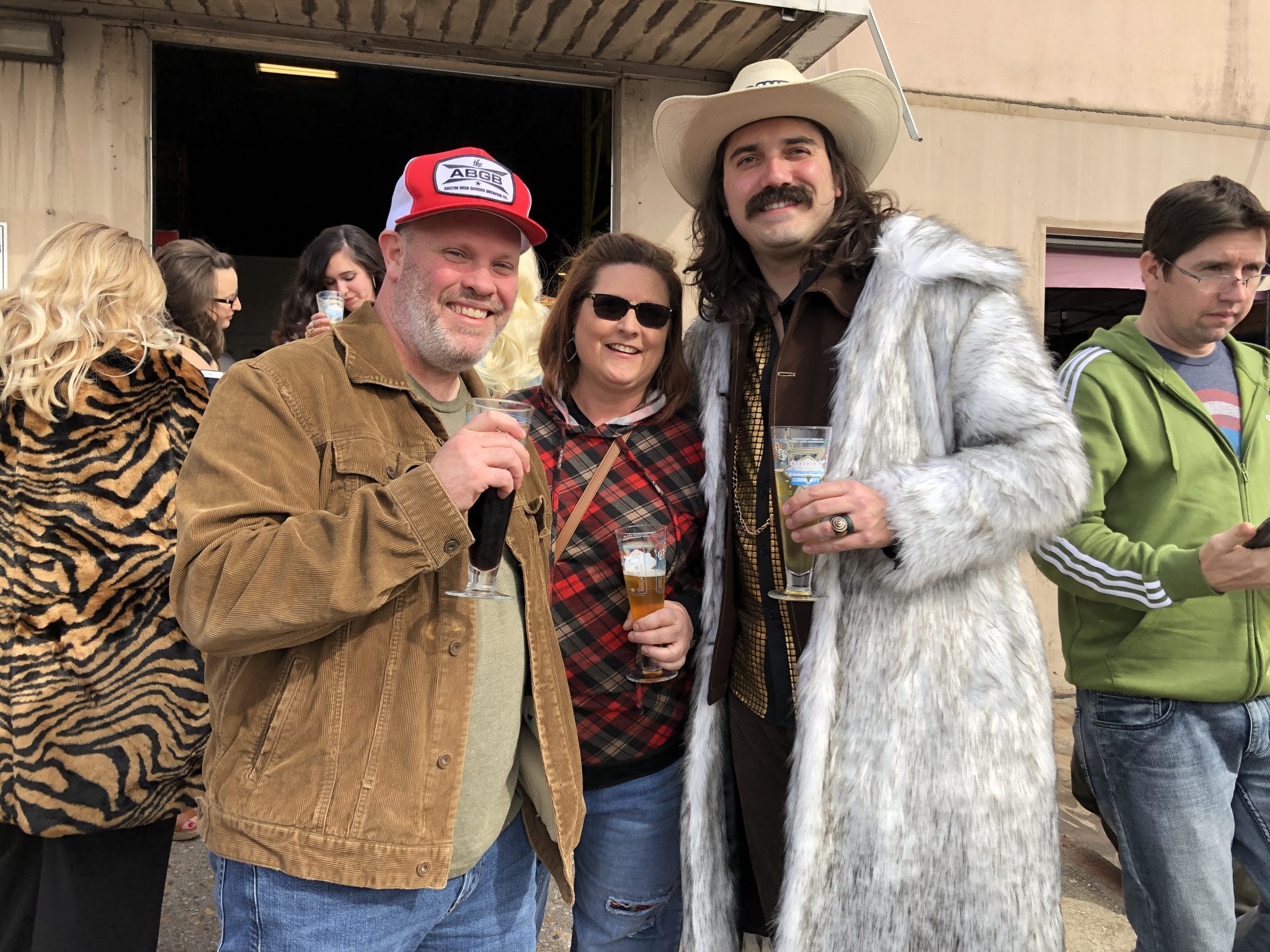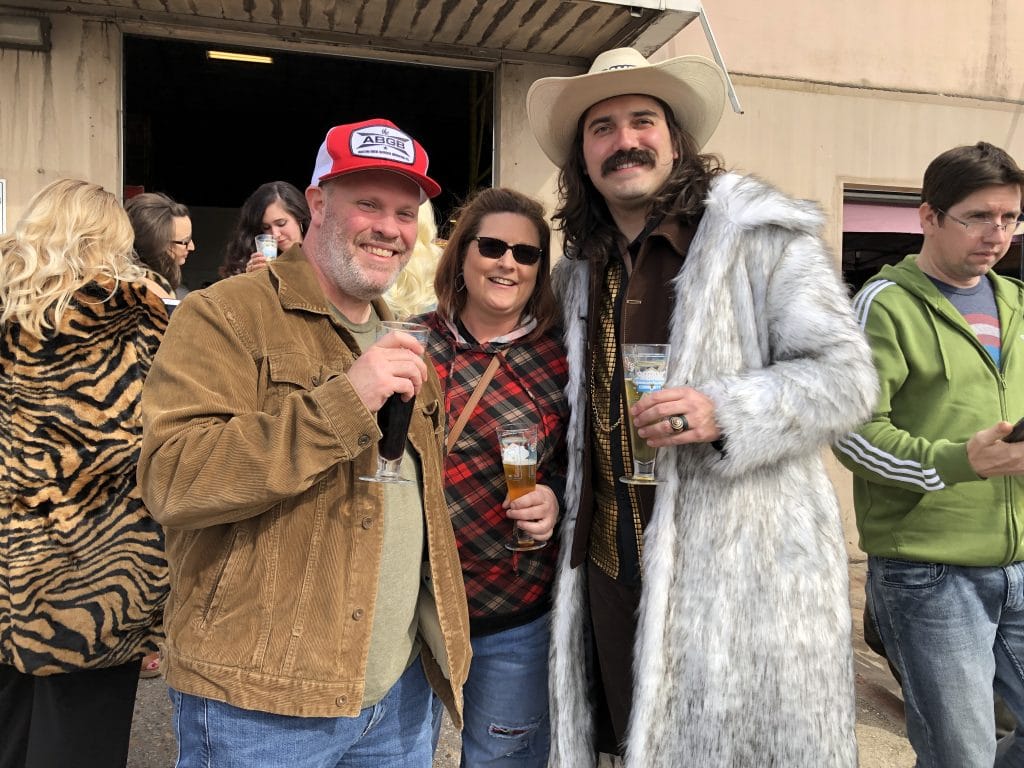 Community's anniversary party always stirs up feelings of nostalgia and reverence and helps close the circle of friendship once more in the perfect circumference of toasting beer glasses. Congratulations Community. Thanks for being a big part of all of our stories. Cheers