Beer Drinking For Fun – Bong, Pong, Snorkel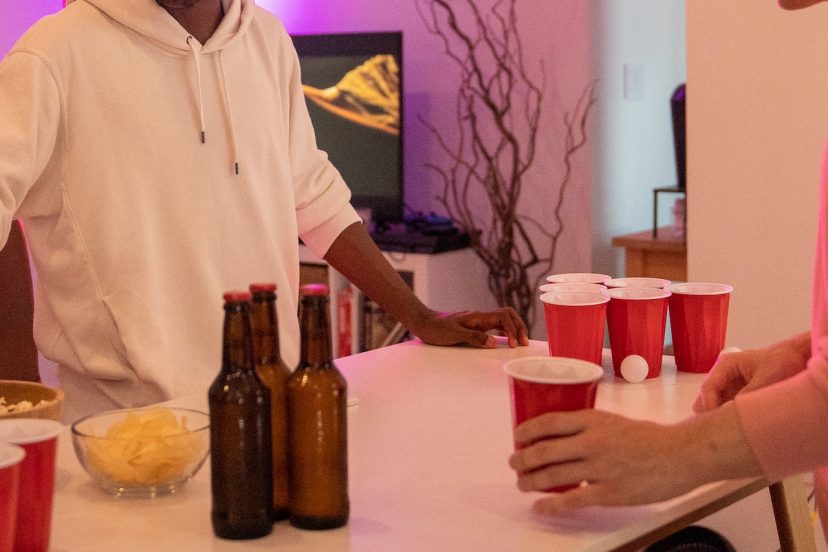 While we believe that craft beer should be consumed in such a way that you can appreciate each beer's unique characteristics as well as the work that craft breweries have put into it. However we understand that you may not always want to treat your drinking experience like a beer tasting event and simply want to drink for the sake of drinking and having fun. Let's have a look at some beer accessories that can completely transform your beer drinking experience, whether you're buying them for yourself or for gifts for beer lovers.  We look at a Beer Bong, Pong and Snorkel.


This handy little gadget is something that every party and beer lover should have. It will surely make your parties a great hit but remember to use it carefully because it can help you down a beer in a couple of seconds which could result in getting drunk extremely fast. It's easy to clean as it comes with its own brush and you'll have no trouble using it, as it is customized to fit all glasses and beer bottles.


This is a must-have accessory for those who enjoy beer but also enjoy spending time outside. Let's say that you're getting ready for a picnic, a hike, or a day at the beach. Bringing a few of your favorite beers with you isn't always an easy task. You could put them in a bag, but they'll become heated and move around, which means they'll foam up a lot when you open them.
Beer Cooler Alternative
You might alternatively place them in a cooler box, but carrying it about is inconvenient; it can be heavy if you have already filled it with ice before leaving the house, but finding a cube of ice when you arrive at your location can be tough. Carhartt's Beverage Sling is here to provide a solution to all of these problems. This ergonomically designed cooler makes it easy to carry over your shoulder up to 6 standard-sized beer cans and it's also fully insulated in order to keep your beers cold. Finally, its heavy-duty polyester with Rain Defender technology will act as a water repellent so you don't have to worry about getting caught in the rain.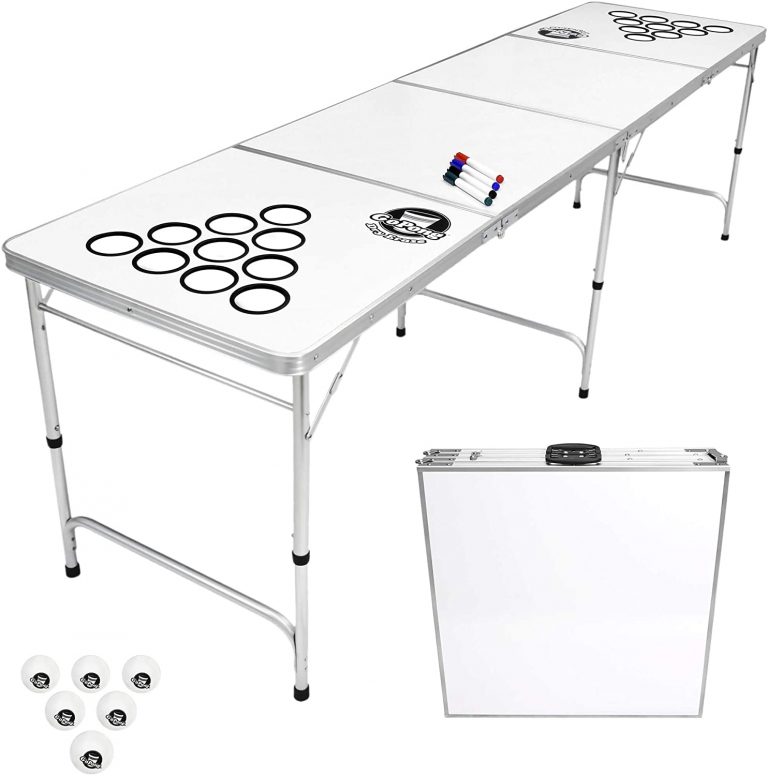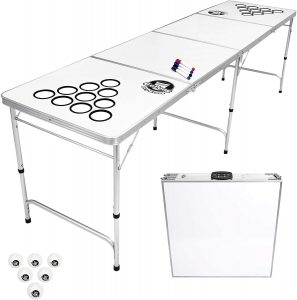 Beer pong is an undeniable favorite party game. I mean, it is impossible to not enjoy yourself at a party where a beer pong table is set. This 8-foot table is not only portable, which means that you can set it up wherever you want, but it also comes in a variety of different themes and colors. There's the standard black table. An American flag option, a football-themed design, and, my personal favorite, a dry erase customizable table. This one has four dry erase markers to let your creativity run wild. As well as cup holders to prevent beer from spilling. It's made from aluminum which means that it's able to withstand even the wildest parties. The table's surface is water repellent and easy to clean. And yes, beer pong balls are included.

This accessory designed by Head Rush is marketed as "the Monster of all beer bongs" and rightfully so.  The Bongzilla is mounted on a 6-foot pole and has six tubes that can be adjusted. Making it ideal for groups of friends. It can hold up to a 12-pack of beer, so you'll be able to get drunk quickly and effortlessly. The original black and green design are available, as well as a glow-in-the-dark version. There's also a pink Bongzilla. Also one with an American flag design. So there's bound to be one that appeals to you.
Beer Bong, Pong and Snorkel – Conclusion
We hope that this article has helped you find an beer accessory that you find useful or one that will make your parties the events of the year. We hope that you have a good time and drink responsibly.