All You Need to Know About Beer Growlers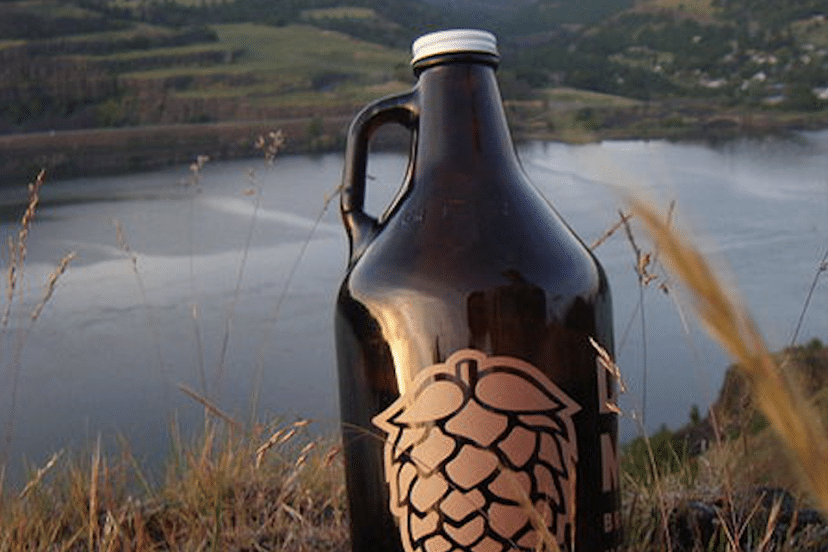 There was a time when you could only buy beer in a six-pack or drink it by the pint at a bar. However, things changed when the Otto Brothers Brewing Company came up with the idea of a half-gallon glass jug. They called these 'beer growlers,' and they might be one of the greatest inventions of all time! Enjoy our Beginner's Guide to Growlers.
For those of you who don't know, beer growlers are air-tight containers or jugs that transport beer without affecting its taste profile. These growlers are usually made of ceramic, stainless steel, or glass. Their durability and non-reactivity make it possible to transport draft beer from one place to another while preserving its quality. For obvious reasons, they're a must-have for every draft enthusiast.
Thanks to beer growlers, people can now purchase rare varieties of beer from craft breweries and have them delivered to their homes in the freshest form. Some craft breweries are known for producing more beer for kegs than cans and bottles. This simplifies the extra steps involved in preserving and shipping beer, saving money for the supplier as well as the buyer. Now that's a win-win situation right there!
Below are the three popular types of beer growlers and the key differences between them.
Glass Growlers
These are the most widely available and common types of growlers in the market today. Glass growlers are commonly found at beer festivals, local beer stores, and most breweries. They are economic and, for the most part, get the job done. The two most popular choices of glass growlers are clear (flint) and amber (a brownish hue).
Flint growlers are a fine option as long as you're filling beer and headed right back home for consumption. If you let your beer stay in there for too long, it will likely go bad if it's exposed to the sun since flint growlers do not block UV rays. Their only practical benefit is that you can see what's inside. Like all glass containers, flint growlers are susceptible to fall damage and will easily crack apart.
Amber growlers, on the other hand, are known for the protection they offer against UV rays. The main downside of glass growlers is that they will shatter if dropped. So, make sure to treat them with care.
Check out these links for our recommendations on amber growlers and flint growlers.
Stainless Steel Growler
The great thing, stainless steel growlers are completely impervious to sunlight and oxygen. They are easy to carry around and they show resistance to damage, making them one of the best storage options for beer. Moreover, the stainless steel construction of these growlers insulates the beer from outside temperature and humidity conditions. This keeps your beer chilled longer than any other type of growler would.
Choosing a stainless steel growler makes it possible to store beer while camping or hiking. They offer unmatched durability for on-the-go drinking. The only problem is that you won't know it's time for a refill, or when you're running low. So, it's best to check the beer level in the growler after frequent intervals.
Click here to check prices on a leak-proof stainless steel growler from Amazon.
Ceramic Growlers
If you're a ceramophile and need handcrafted growlers crafted by skilled artists, then ceramic growlers are an obvious choice. Since they're made by hand, ceramic growlers are rare and come with a high price tag. Their ceramic construction blocks UV radiation right in its tracks, provides extremely good insulation, and looks rather cool in any setting. In terms of aesthetics, they trump all other types of growlers.
The two biggest downsides are their costly price tag and bulky structure. They are also susceptible to chipping and breaking if dropped or carelessly handled.
Click here to buy a sturdy, BPA-free, and dishwasher-friendly ceramic growler!
Beer Growler Closures: Screw-Cap vs. Flip-Top
There are two different types of closures for beer growlers: a screw cap and a flip-top (aka the swing top). Screw-cap growlers are lighter on the budget and easily available, but they also feature lackluster aesthetics. Flip-tops, on the other hand, are cool-looking and can add lots of flair to your interior décor. However, they're more difficult to print on, and this explains their exorbitant price tag.
The material of choice for most caps is either plastic or metal. Plastic closures are known to preserve the freshness of beer for longer, while metal closures are cheaper and don't break the bank. Despite the difference in their appearances (and price), both types of closures are equally effective at preserving the quality of beer.
Regardless of your choice of closure, you'll want to clean both screw cap and flip-top closures to keep your beer fresh for longer.
Different Shapes of Beer Growlers
The most common shapes of the standard growler include ribbed or smooth glass, barrel or traditional shapes, and custom handle designs. Many companies sell unique shapes such as the Belgian and Bavarian growlers to breweries for marketing purposes. Going for a custom design is a great way to make a brewery stand out from the crowd.
For the most part, the shape of beer growlers comes down to marketing.
Growler Accessories
There are a few accessories you can purchase if you want to make your growler serve a more functional purpose or just make it look cool.
Growler Filler Tube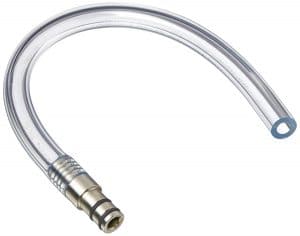 Filler tubes are an efficient way to seamlessly transfer the beer from keg to growler for spill-free pouring. This is done by attaching the bottom end of the tube inside the growler and inserting the fitting into the faucet tap. A filler tube is a great way to reduce foam because there's less distance between the bottom of the container and where the beer is poured.
Cleaning Kit for Growlers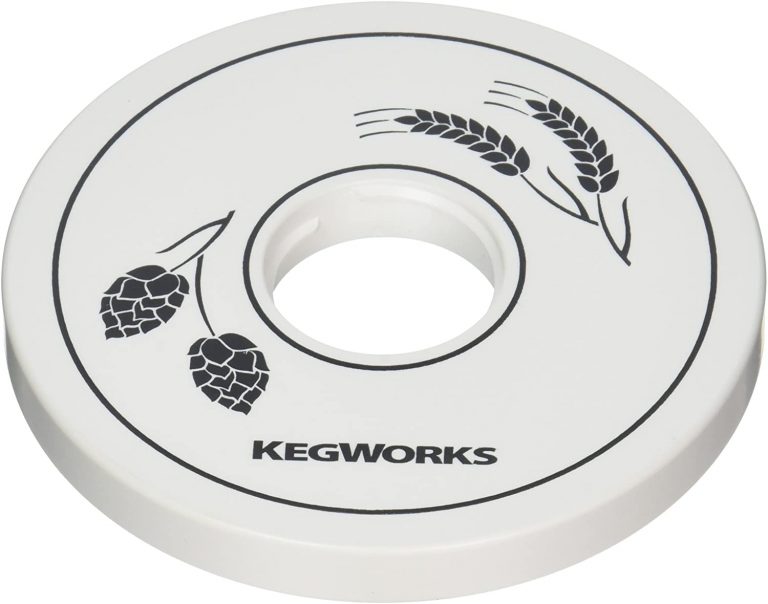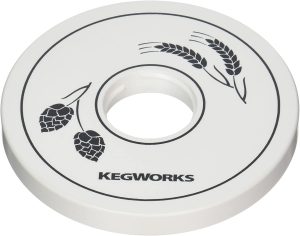 The one disadvantage of owning a growler is that maintenance can be rather difficult. You can make do with a cleaning brush and tablets, and setting the growler aside to dry. Use a growler collar to speed up the drying process. This can be done by attaching the growler into the threaded hole of the collar. Now simply let gravity do its stuff as air makes its way through the growler.
The more you find yourself visiting breweries, the more you will find yourself in need of a growler to take your beer with you. Hopefully, this Beginner's Guide to Growlers will help you find a valuable tool you need to raise your beer game when hanging out with friends.
Subscribe to our list so you get monthly updates on monthly beer events near you.
Cheers.