12 Beers of Christmas – Bring on Beer Cheer!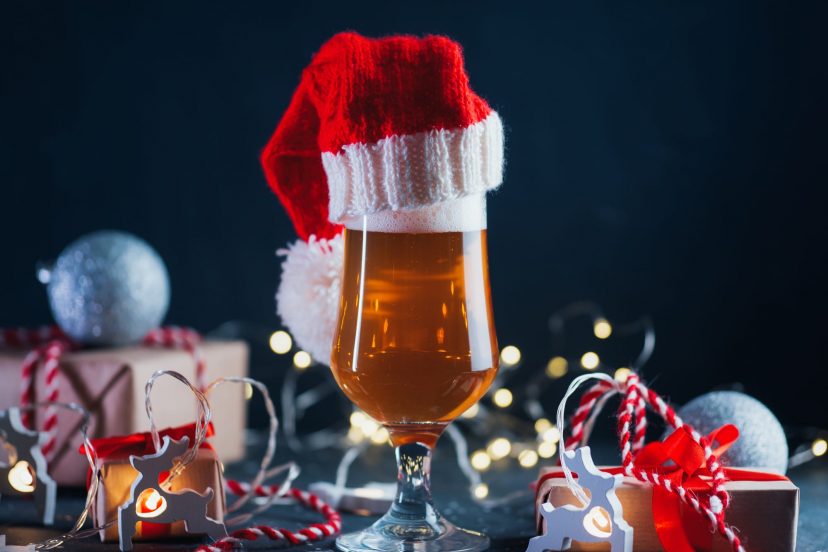 Forget the naughty or nice lists, this is the only list you'll need this holiday season! The 12 beers of Christmas are some of our favorites this time of year and make the perfect gift for the beer lovers in your life, especially you. To prepare for all of this Christmas beer goodness grab your favorite glass, put on your ugliest Christmas sweater, and turn on some holiday tunes.
Where to Buy the 12 Beers of Christmas
We've included the brewery links for our 12 Beers of Christmas. However, sometimes due to the obvious seasonal nature of these beers they may not be available at that time. It doesn't hurt to reach out to them and see if they can point you in the right direction. You can always try Drizly, but unless the local retailers in your area carry that beer you'll be out of luck. Last but not least Google it.
Our Favorite 12 Beers of Christmas:
Who doesn't love an imperial stout on a crisp winter night? This one will warm you right up! Christmas Bomb! is Prairie's Bomb! imperial stout adorned with Christmas spices. The nose gives off the scent of snickerdoodles and ginger snaps baking on Christmas Eve and the first sip tastes like Christmas in a bottle. Coming in at 13% ABV, it is hard to believe how well they conceal the boozy flavor, but this full-bodied stout is loaded with spiced goodness of cinnamon, nutmeg, and ginger. Finding this beer should be relatively easy for most, as they send it to all but seven US states. Brewery Link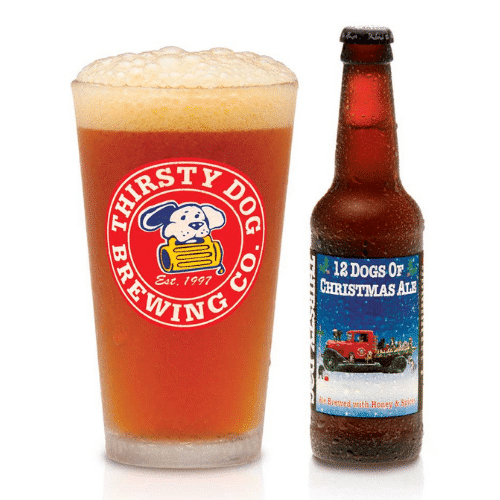 If you are looking for a lighter beer this season, 12 Dogs of Christmas Ale is an excellent option. While it is still 8% ABV, it is not a big dark beer like many this season. Even with the light color and body, Thirsty Dog was still able to capture the flavors of the season. Sweetened with honey and spiced with cinnamon, ginger, and nutmeg you'll have no problem throwing a few of these back during family Christmas. Look for Thirsty Dog beers in the northeast United States if this beer speaks to you. Brewery Link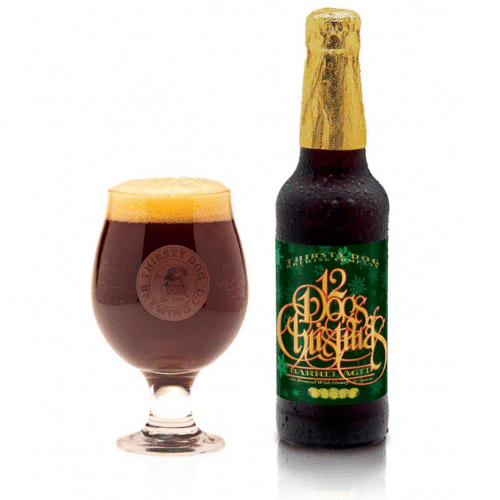 This beer should be on everyone's Christmas list. If you thought 12 Dogs of Christmas Ale sounded good, you have to try it barrel-aged! The bourbon boozy flavors from aging for almost a year are something you didn't even know you needed to accompany the honey and spiced flavor of the original until you've experienced it. Still maintaining the medium body, this is one barrel-aged beer that doesn't have to be a dessert substitute, you can enjoy it right alongside your favorite Christmas treats. Brewery Link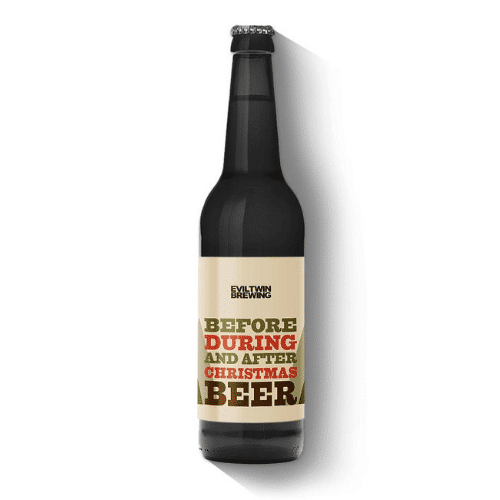 You may have heard of Evil Twin Brewing in the past thanks to their 12 Beers of Christmas package they did for years. Beer drinkers from all around would place orders in the Spring without even knowing what beers would be included and would pick them up just in time for the holidays. They have taken a break from this the last couple of years, but this year they threw it back with a Christmas beer that was popular when they were located in Denmark. Before, During, and After Christmas Beer is far from your traditional Christmas beer and is instead, a hazy double dry-hopped IPA. On the nose, you get that piney hop smell with a bit of citrus. Upon taking a drink your pallet is filled with tropical fruit flavors finished with that burst of bitterness and a nice hint of orange zest. This one can only be picked up locally at their Ridgewood location, but if you aren't too far, it is a worthwhile stop. Brewery Link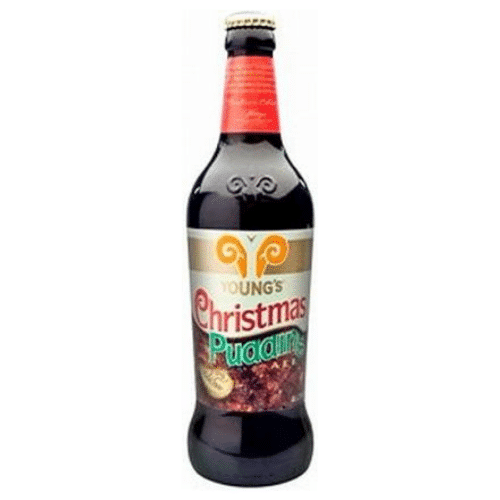 Young's Christmas Pudding Ale hasn't been packaged in years, but let's reminisce on a classic Christmas beer. The pudding ale was put out as an English brown ale but is often compared to a winter warmer. The aroma boasted dark fruits with a bit of cinnamon and nutmeg and the first sip was all that and more on the tongue. With a smooth and creamy mouthfeel, this beer could have been sipped by the case full and replaced grandma's fruit cake on the dessert table. Brewery Link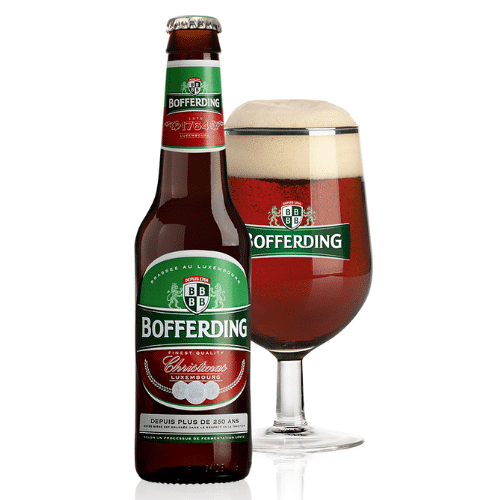 Straight from Luxembourg, Bofferding Christmas Lager is the perfect complement to Christmas dinner. This European dark lager pours a beautiful mahogany color with a light brown foamy head, giving off a sweet nutty aroma. The balance of malt and bitterness along with the 5.5% ABV make it a great beer to drink alongside just about anything on your Christmas dinner table. In early November Bofferding confirmed they would be sending the Christmas Lager to the US again this year, so keep an eye out in big box beer and liquor stores near you for this one. Brewery Link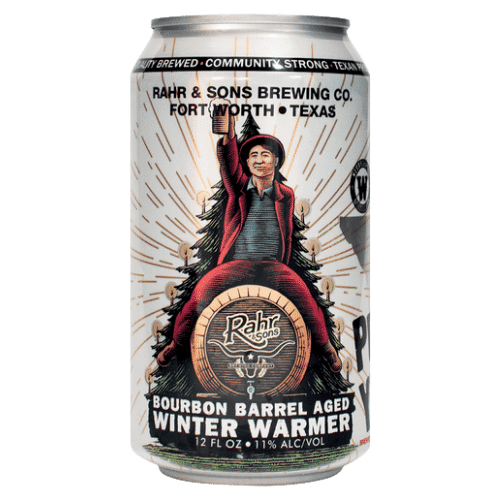 If big boozy beers are your thing, then Rahr & Sons' Bourbon Barrel Aged Winter Warmer is absolutely a beer for you. Aged in whiskey barrels, this winter warmer is 11% ABV and tastes vanilla and oak. The dark malts and English hops balance each other nicely, bringing out flavors of dried fruit, spices, and dark chocolate. You can find this beer on tap in many places around their home state of Texas, along with on shelves in the surrounding states. Brewery Link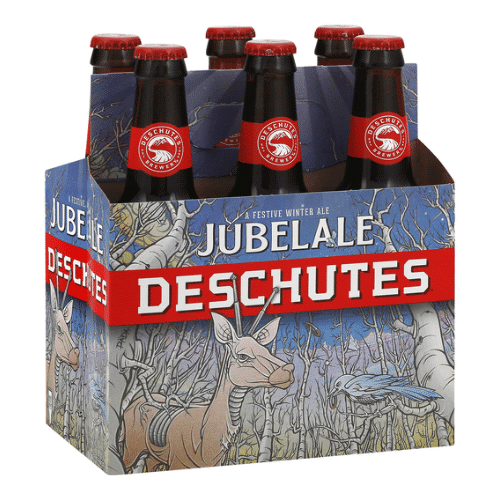 In one word, Jubelale from Deschutes is; festive. This winter ale pours somewhere between a ruby and warm brown color and puts off warm scents of chocolate, toffee, and a hint of pine. From the first sip to the last there are so many delicious and complex flavors going on. At first, you'll get the malt-forward flavors with a bit of dark fruit, then a bit of bitterness with a slightly boozy finish. Deschutes beer is widely available, so you should not have trouble tracking some of it down. They also put out a Cherries Jubelale this year that you shouldn't pass up if you see it on a shelf near you. Brewery Link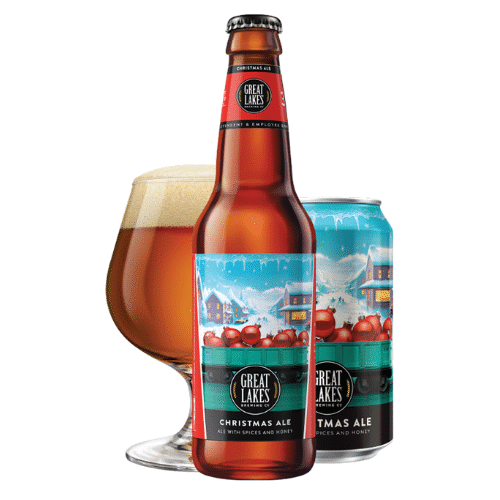 Throw on your ugly Christmas sweater and grab a twelve-pack of Great Lakes' Christmas Ale to be the talk of any holiday party. This 7.5% ale is a people pleaser for sure. Medium-bodied with a light amber, almost copper color will draw lighter beer drinkers in, the tastes of honey, ginger and cinnamon will keep everyone coming back for more. Great Lakes doesn't send their beer to all of the US, but they are available in quite a few states and send their Christmas Ale to all of them, so pick some up for your next seasonal celebration. Brewery Link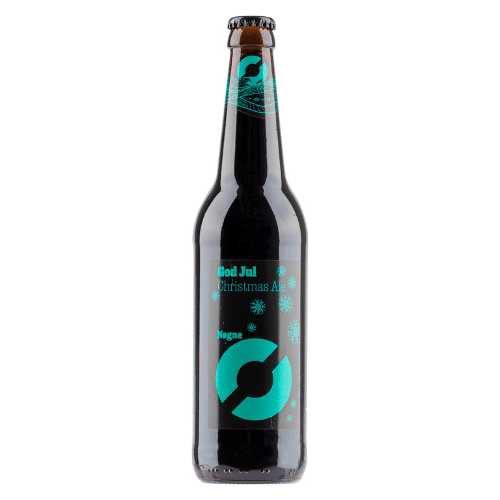 God Jul from Nøgne Ø is truly in line with what you imagine when you hear "winter warmer." Pouring a dark brown color with a thick foam head you can tell right off the bat that this will keep you warm on a winter night. When you take a sip the first thing you'll notice is the creamy mouthfeel, followed by notes of cherries, plums, and figs with a smokey malt finish. Since Nøgne Ø is located in Norway, finding their beer here in America is not always easy. Local bottle shops with a wide selection of large-format beers would be the best place to start when trying to track this one down. Brewery Link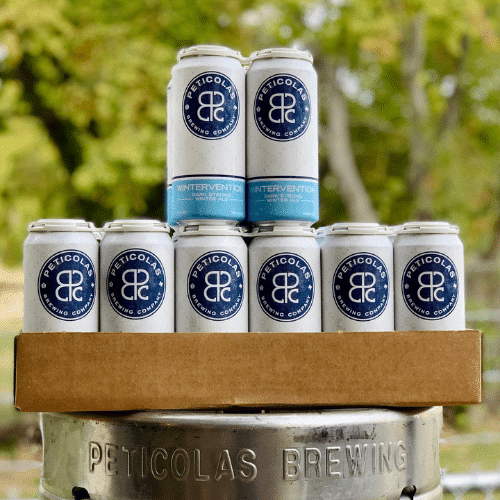 Peticolas is known for making delicious and consistent beers, only distributed in the Dallas Fort Worth area. Finding this anywhere else may call for a beer trade with someone local to DFW, but you won't be disappointed! This 10% strong spiced winter ale is full of flavor. Quality malts and English hops balance each other nicely, but the real showstopper is the local blend of spices used in this beer. These spices will warm you right up and pair perfectly with your favorite holiday treats. Brewery Link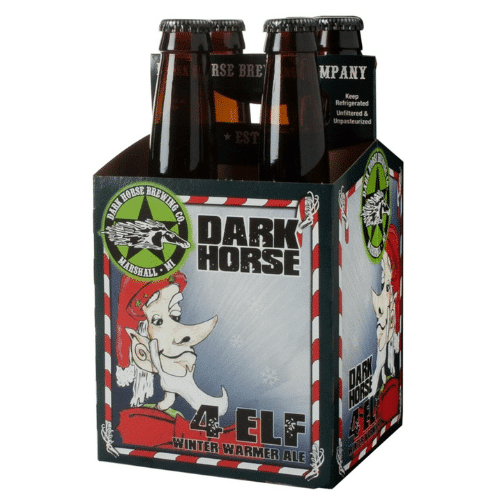 Dark Horse Brewing has an annual series of four beers around the holidays. These beers range from your traditional dark winter beers to the wildest triple IPAs. This year they have a bourbon barrel-aged winter warmer among the four, but their Rum Barrel Aged 4 Elf is still a fan favorite. They put this beer out several years ago as part of the series, but it continues to be sought after today. Luckily for those local to the brewery (or willing to travel), Dark Horse hosts an annual 4 Elf party where patrons can try the vintages as well as other specialty beers. Midwesterners have the best shot at finding any of the 4 Elf beers in their beer and liquor stores. Brewery Link
12 Beers of Christmas Wrap Up
It's the most wonderful time for a beer! There are so many great Christmas beers out there for you to try. Many of the breweries above have entire Christmas series of beer, don't be afraid to taste them all, the craft beer industry needs us now more than ever to keep them going. May your mug be full, and your Christmas be merry.