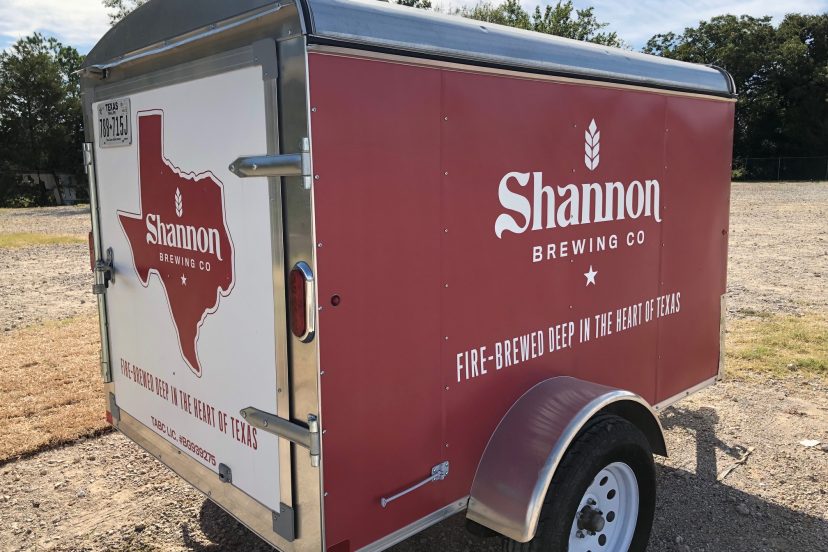 If water is in excess, it alters the force of air and that of earth. If air is in excess, it alters the force of water and that of fire. If fire is in excess, it alters the force of air and earth. These forces, by their mutual union, are the formers of living things and sometimes the process of their union is more beautiful still.
Shannon Brewing Company uses water piped directly from Samantha Springs. They use whole grain, whole flower hops from the earth. And they use fire. Instead of traditional heating jackets to support the boil, Shannon Carter reaches deep into his Irish roots and uses fire to produce the wort. "The fire caramelizes the sugars and influences the texture of the beer," explains Carter.  The merging of earth, wind and fire results in an unfiltered, unpasteurized and uncompromised line of beers that deserve attention.
Ethical Brewing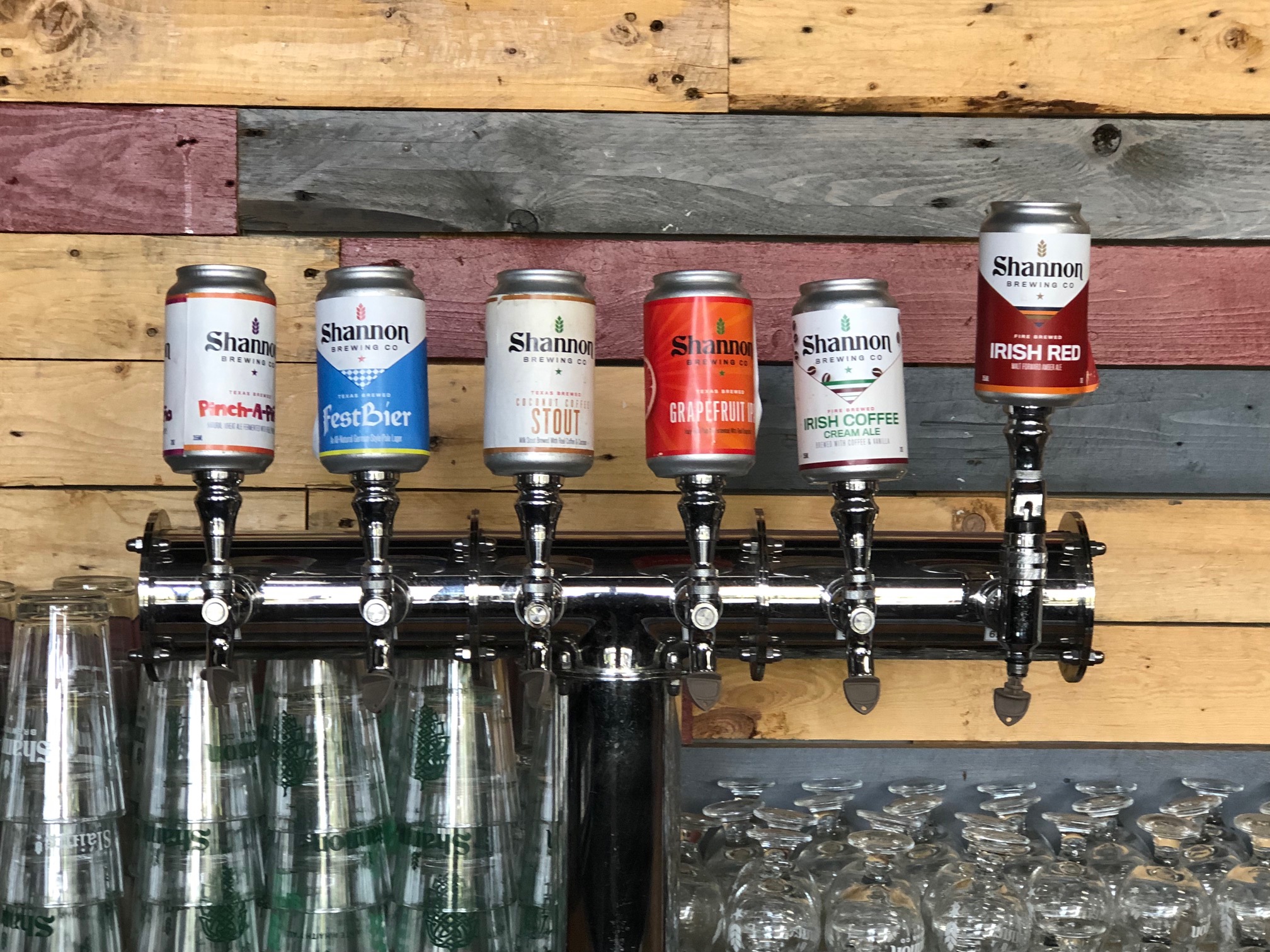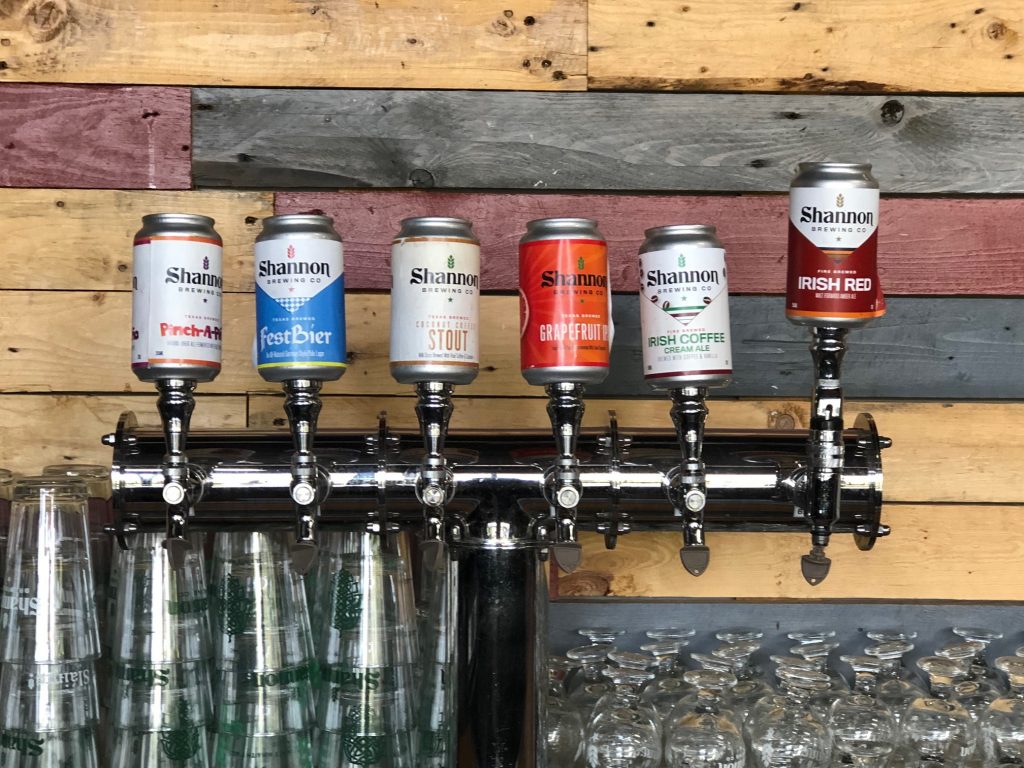 Rarely does a brewery hold such reverence for the ethical necessity of honoring the environment in a sustainable way. While factories pump out yellow fumes that stain the sky and rain down acid on our flowers of hope. And cars squealing by in a serenade to our gathering upon this asphalt garden. And the air that riddles our lungs like carcinogenic shrapnel. Shannon Carter has assumed the ethical responsibility of using only what is pure, necessary, and sustainable. A sort of unspoken communion with the earth he shares space with.
To Err is Human…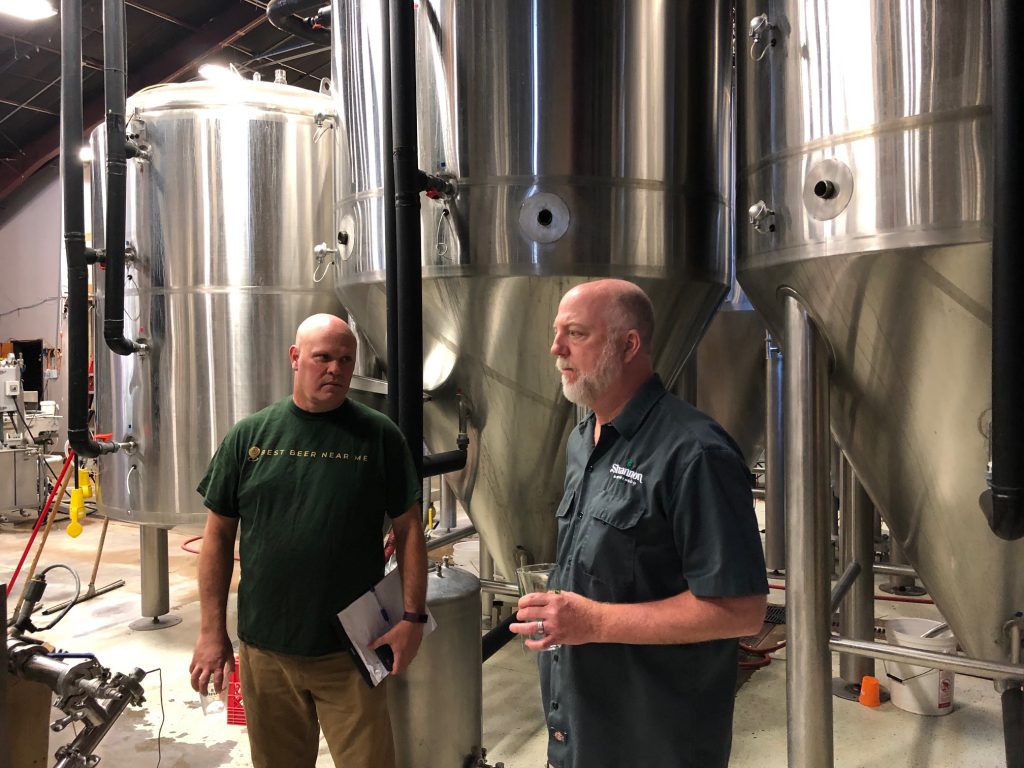 I sat down with Shannon Carter, owner, and brew master at Shannon Brewing to learn about his beer, his brewery, and the man himself. First impressions began as I entered the doors of the brewery. Carter leaning against the bar. A repentant older gentleman sat across the bar, straddled across a bar stool offering contrition like a Catholic sinner giving confession. The older gentleman drank a little too much the night before, scuttled the presumptions of decorum and became indignant when the bar staff decided to cut him off. After a good night's sleep and a sobering mind snapping into focus, the gentleman felt he owed Carter an apology and the offering of amends. Not because of any guilt complex, just because Shannon Carter is that approachable.
To the patrons of Shannon Brewing, Carter is part confessor, part saint, part drinking buddy, part artist, part social advocate, part rebel, part nomad, part fixture. But he is more than the sum of his parts; he's all Shannon. Instead of penance, Shannon offered the older gentleman a bear hug that absolved any residual wounds produced from the shrapnel of friendly fire. He genuinely wanted the gentleman to know there is no room for censored dreams, or the Fata Morgana of soberness coupled with a very softcore sinner's sleep. As I watched this shared moment, I learned that Shannon Brewing is more than a venue it's an orphanage to all those parts of us nobody wants anymore. Like broken bikes left in the rain.
How it Started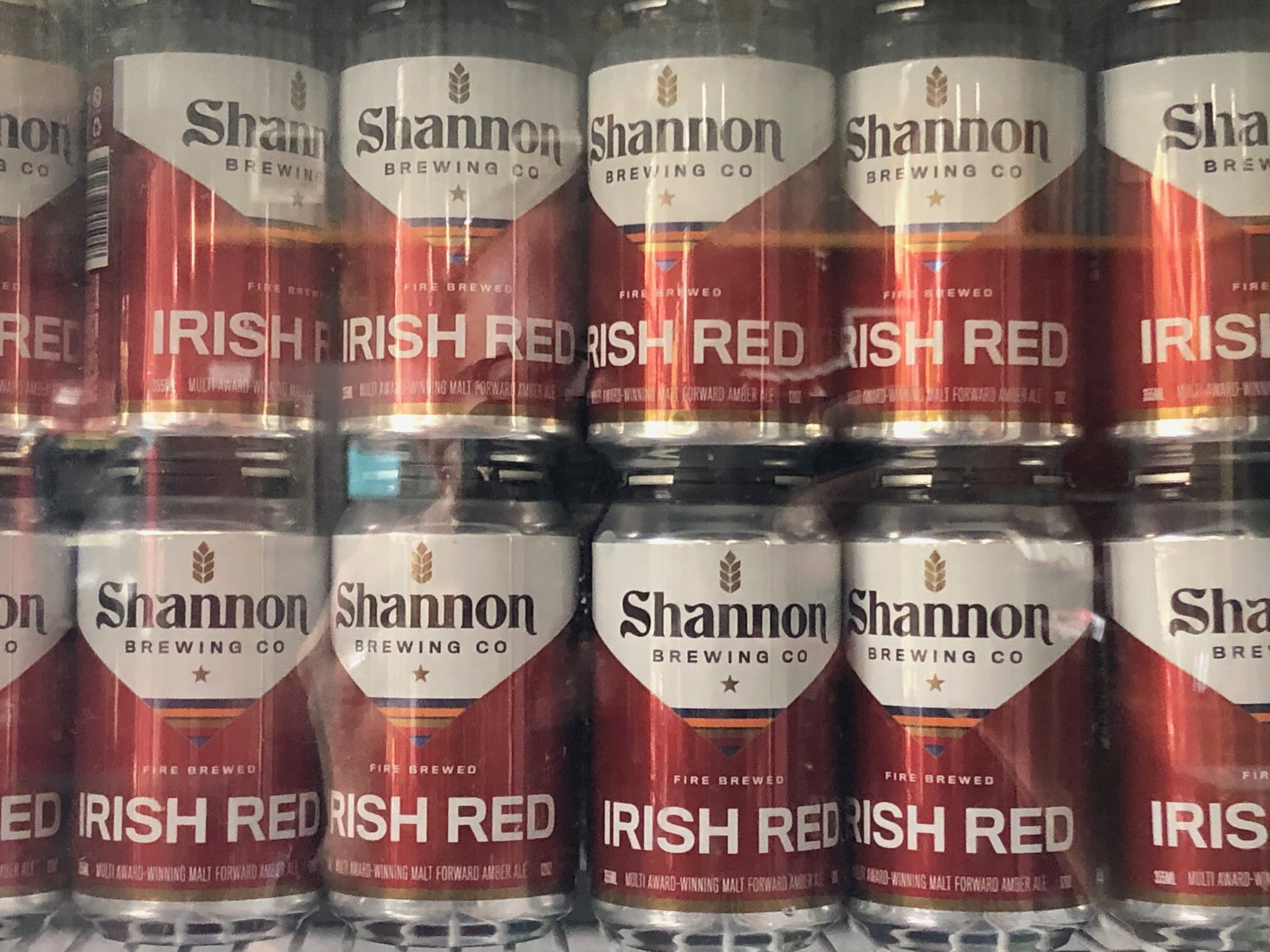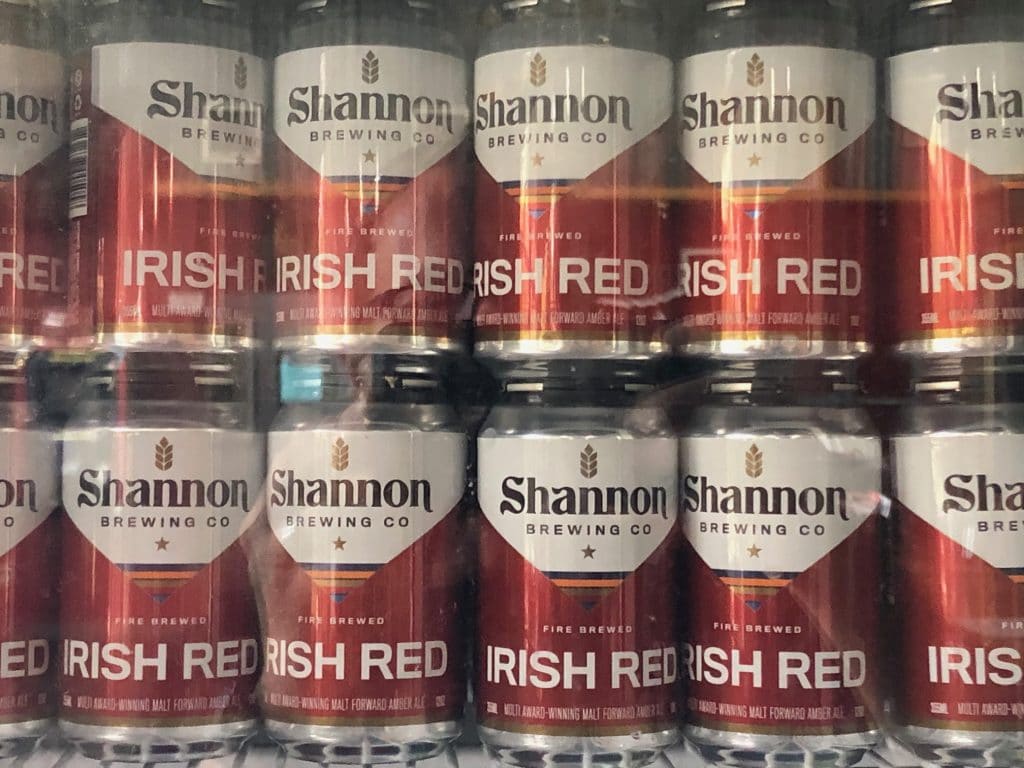 Carter started the brewery with a dream of pouring the Irish and English style ales he grew up with. Beer styles that are often ignored or disregarded in the hipster-verse of craft beer. Carter reminisced about the early days: "I've always liked beer. my family's Irish so its in my blood. Pretty early on I started home brewing, back when my friends asked 'is that even legal?' I just fell in love with it." Carter explained that he was in a position where he could sell his old business to free up capital and "I must be a decent salesman because I convinced my wife that this (opening the brewery) is what's next and we opened this in 2014 and haven't looked back."
The intention in 2014 was to bring back the European style ales of his youth to the states. Styles like ESB and Irish Red and Dry Irish Stouts. DFW craft beer markets being what they were, didn't appreciate the nuance of beers that were not the bold, hop-forward IPA's of the time. Carter listened to his community and adjusted to provide a balance of his favorite malt forward styles with the some of the more hyped trends of the market.
Earth, Wind and Fire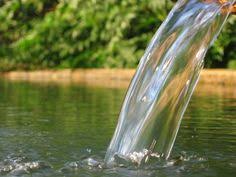 Insightfully, Shannon Brewing Company recognizes the importance of the earth's natural elements. "We wanted to make an all natural product which starts with a base water, which is the foundation of beer. Keller had the oldest documented spring in Texas (Samantha Springs) so I came out here and negotiated to brew with that spring water. And it really does make a big difference in our beer. Like a lot of European breweries who live next to their water source. Like brewers in Pilsen or St. James' Gate or Guiness, they move there for the water. We moved for the water. The spring water has the perfect pH and mineral content for our style of beer. It is simply the best water I could find and I had to brew with it."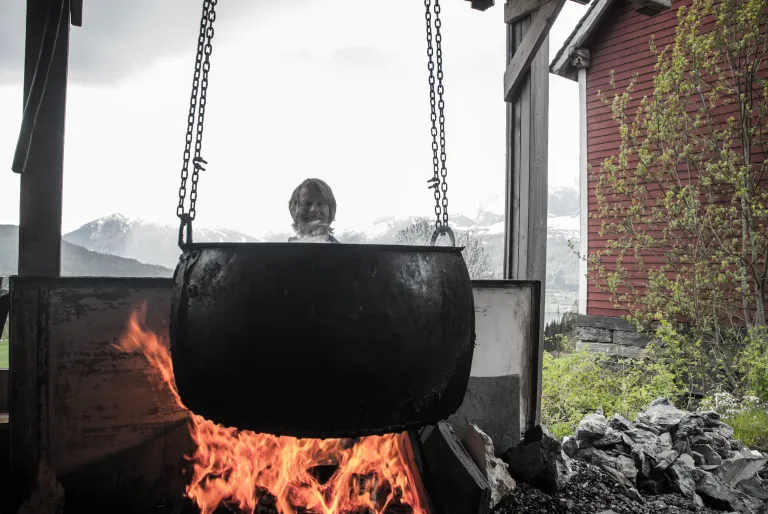 Shannon Brewing Company DNA
It's all part of Carter's plan to create what he calls "wholesome beers" made with the highest quality, non-GMO grains and malts available. It means using techniques passed down through tradition from his Irish heritage. The brewery crafts all of its beer the way it was done before God invented pilot systems – with FIRE. "My grandfather was a brewer in Ireland. I got to visit his brewery and see the remnants of that. I got very interested in what fire brewing was all about. Using fire throughout the process is pretty unique."
Brewing with fire gives the final product a caramelization in the sugars that cannot be replicated with superheated steam or electricity. Just try cooking steak with open flame and compare that to cooking steak in a skillet over an electric stove. The finished product is noticeably different in texture and flavor profile. "Its part of our DNA to be that old school brewer and do it the way it was done centuries ago."

Carter also insists on whole-flower hops. "This provides our beer a complexity, flavor profile and aroma that is wholesome, natural and truly enjoyable. Its an all natural product. If that's important to you? its really important to us. We don't use extracts. We have to get our beers naturally." Not only does whole-flower hops impart a really natural flavor it imparts more natural grassy, greener, earthy flavors.  Using the whole hop also acts as a really nice filter bed that naturally clarifies the wort.
Shannon Brewing Company – Conclusion:
Carter, like the relationship with the older gentleman seeking grace, partners with the earth and is careful not to take more than his share or leave wounds that will scar the planet. Sipping on Shannon beers is like drinking in a blend of tradition, time, place and community. It is directly connected to the land it sits on and is in harmony with the lands wants and needs.
Upcoming Events at Shannon Brewing Company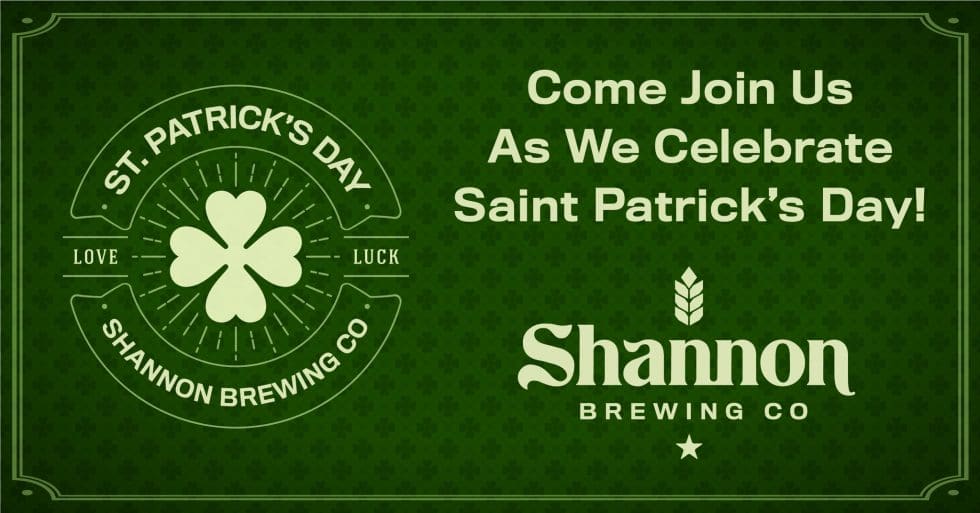 Find me and mention this article and I will buy you an Irish Red to celebrate the good things Shannon Brewing Company is doing in true Irish style. Cheers.